Ep #22: BONUS EPISODE – Alan and Kitces Unhinged (Mailbag Style!)
November 23, 2015
Continuing the monthly tradition, Kitces and I return to answer your questions "mailbag style." We pull your unanswered questions from our VIP community, emails and social media to bring you a fun and interesting take on your unanswered questions.
Today, we tackle your burning questions on the topics ranging from compliance and regulations of bringing in an investor or advisor to monthly retainers and how to sell to younger clients. You don't want to miss this episode; we just may be answering the question that you've been dying to get an answer to.
Listen in below!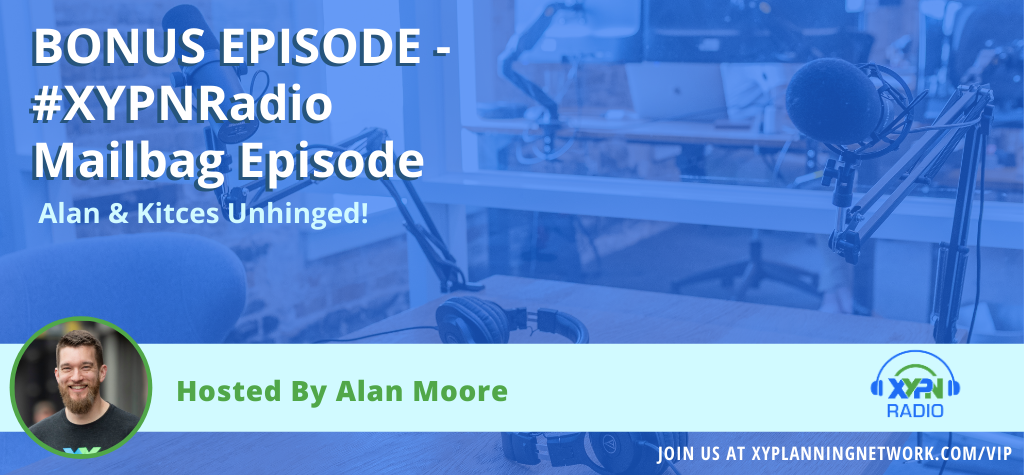 Listen to the Full Interview:
What You'll Learn From This Episode:
How to prove your expertise versus marketing to a niche.
The formula for getting experience in your chosen niche.
How to differentiate yourself from everyone else market segment.
Why your marketing should be repelling more people than bringing in.
How to sell financial planning to younger clients.
Why you should bare it all in the first meeting with potential clients.
The differences between a CPA/PFS and CFP certification.
How to tell whether it's a "valley" or it's time call it quits on your firm.
Featured on the Show:
This Episode Is Sponsored by:
Share
Get episode alerts by email
Ep #12: BONUS EPISODE - Alan & Kitces Unhinged (Mailbag style!)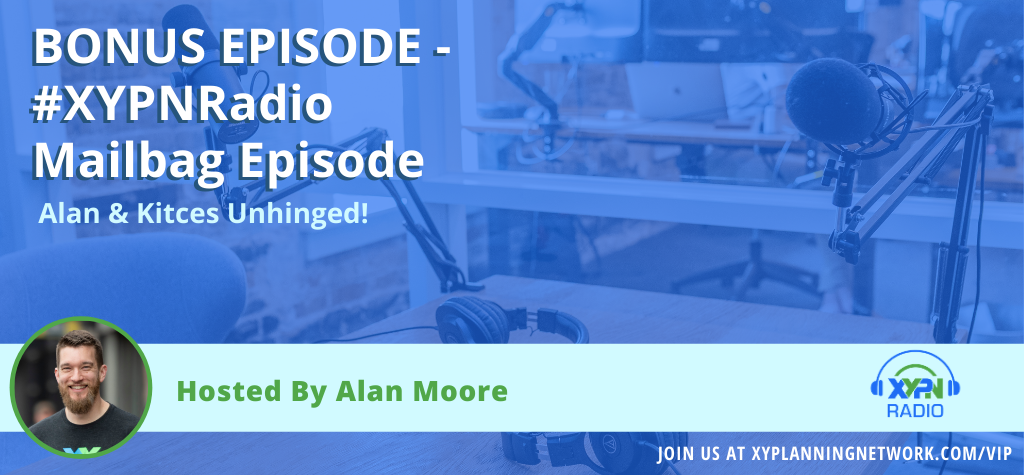 Ep #12: BONUS EPISODE - Alan & Kitces Unhinged (Mailbag style!)
Ep #49: What It Takes to Start a Firm From Scratch with Scott Frank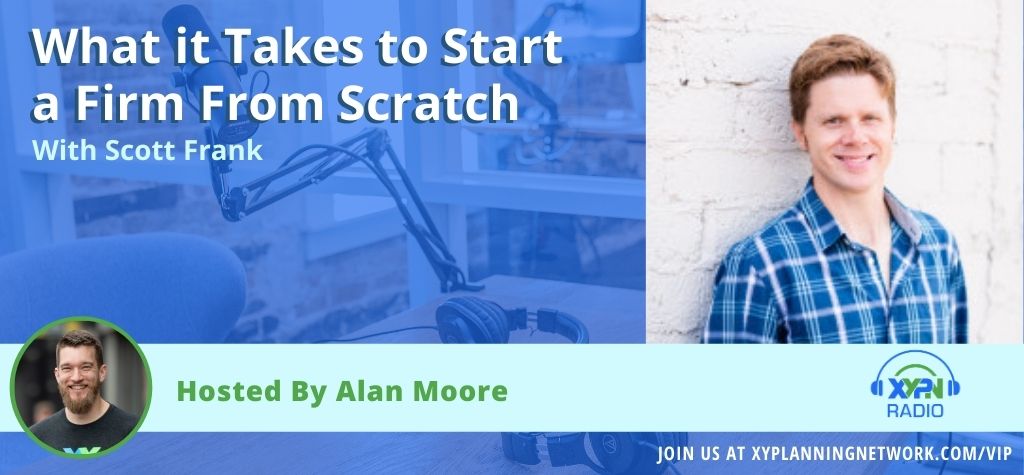 Ep #49: What It Takes to Start a Firm From Scratch with Scott Frank
Ep #13: The Career of Matt Becker - Starting a Firm From Scratch With No Experience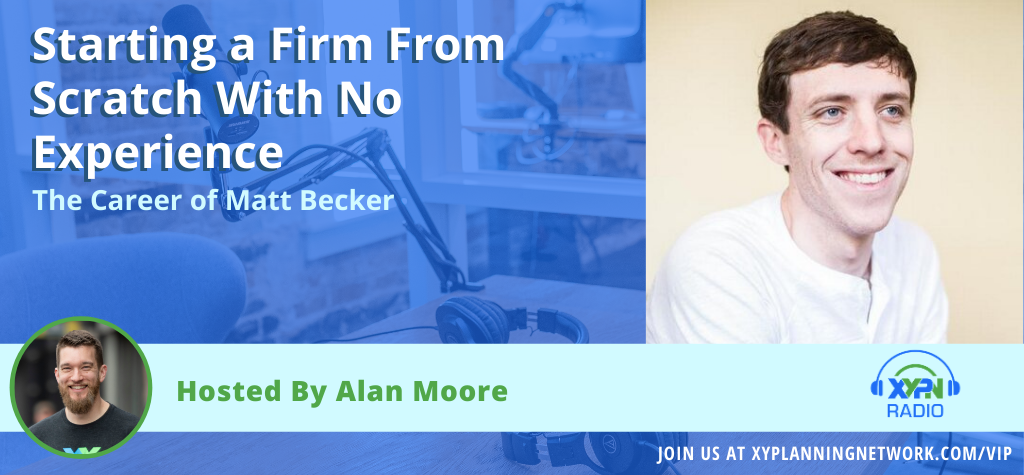 Ep #13: The Career of Matt Becker - Starting a Firm From Scratch With No Experience