Make it possible with us
Join the Dream Team
Why XYPN?
At XYPN we help our members, their clients, and our team live their great lives. We believe that financial planning should be accessible to everyone and the needs of next gen clients requires forward-thinking solutions. XYPN makes it possible for fee-for-service financial planners to build the firm of their dreams with complete autonomy.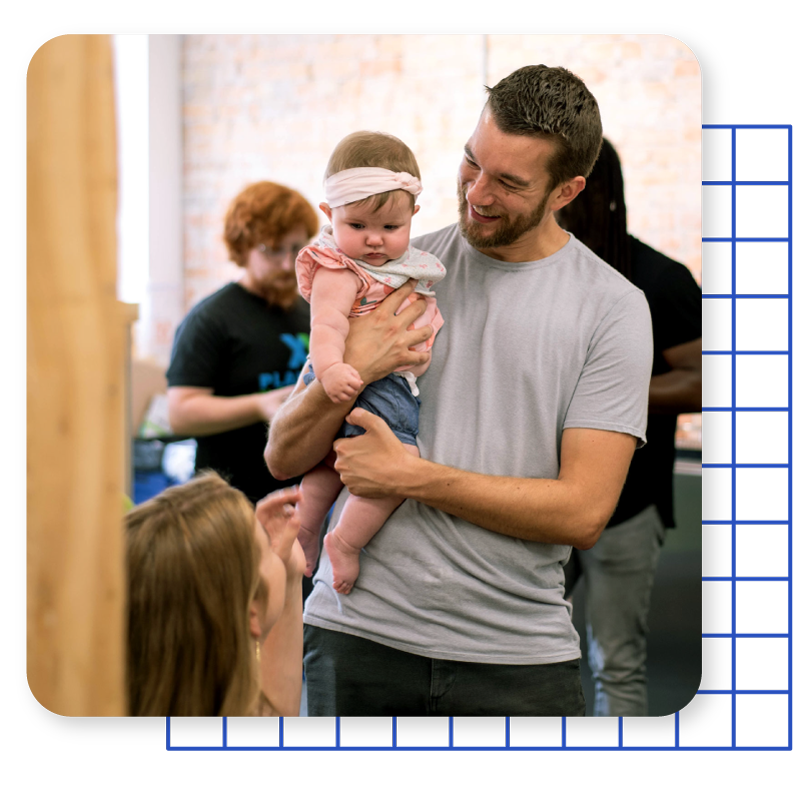 Our Commitment
Diversity, Equity, and Inclusion
When it comes to the importance of diversity, we know the value of raising awareness through education, inspiration, and company practices in leading the way—that's why we've received an
InvestmentNews Excellence in Diversity & Inclusion Award
for breaking industry barriers in the financial advising profession. Our commitment to achieving equality starts with us in diversity goals in hiring and extends to the Network members we support. We believe we're better when we're diverse—both within the team and the industry!
When hiring, we don't staff based on skin color or gender. We do, however, push ourselves to give candidates from underrepresented populations a chance they may not otherwise get. Meeting diversity goals requires a holistic approach—at XYPN, that looks like hiring initiatives, team member goals, regular resources and training, supportive policies, and outreach programs to further diversity and inclusion goals.
Perks with purpose
Our Benefits
Work life flexibility
As a hybrid company, we have team members across the country and most of our positions are remote eligible. If you're based in Bozeman, we'd love to see you in our historic downtown office space featuring a modern open concept design. Not a fan of 9AMs? No problem—we offer a flexible work schedule, so you choose when you work best, subject to team meeting cadence.
Supporting your best life
When it comes to living your life, we're here to make it happen. We offer unlimited vacation with a minimum of 15 days per year in addition to nine company holidays. With our Be Well Being You funds, we give you $250 a quarter to do what makes you, well, you. That's on top of TSA Pre-Check, annual donations to the charity of your choice when you log 40 hours of service, and discounted gym memberships.
Company-Funded Sabbaticals
We reward longevity. Every team member is eligible for sabbaticals at five, 10, and 15 years of employment in addition to a bonus to help you make the most of it. We love to see our team living their best life.
Equitable compensation
We're big believers in transparency. Enter our salary spreadsheet, which outlines compensation levels across the organization, including promotion guidelines based on time in position or adding accountabilities. We institute an annual cost-of-living adjustment (COLA) to ensure you never take a pay cut due to inflation. Supporting your financial future is part of our mission, which is why all XYPN team members are owners. We offer a 100% employer-funded Employee Stock Ownership Plan (ESOP), in addition to offering a 401(k) with 4.5% match when you contribute 6% or more. We also offer company-subsidized financial planning—up to 50% of the initiation fee (up to $500) and 50% of the monthly fee (up to $150)—to ensure team members can receive sound fiduciary advice and gain a personal perspective on the work XYPN members provide their clients.
Health Insurance
Team members can choose to participate in one of XYPN's supported health insurance plans. XYPN will cover $450/month toward a team member's premium, $700/month for a team member + one enrolled dependent, or $1000/month for a team member + two or more enrolled dependents. Domestic partners can get coverage too! In addition, to protect our team members and those closest to them, each team member is covered by a $25,000 life insurance policy provided by XYPN. Do you have other insurance needs? We have a policy for everything: dental, vision, voluntary life, AD&D and accident, and even pet health insurance.
Leading Culture
From your first day at XYPN, we work to create a culture that allows everyone to thrive. This means setting our team up for success on day one with 90-day plans, celebrating our work at work with regular happy hours, level-setting company goals at annual company retreats, and of course, a commitment to the safety and comfort of our team and our industry with an industry-leading anti-harassment policy.
Family Friendly
We're proud to offer a work environment that's family friendly—bring the kiddos (and furry friends!) along to the office or take advantage of subsidized childcare just a block from the office. For those just starting families, we offer 12 weeks of paid family leave—for births, adoptions, pregnancy recovery, immediate family member care, and short-term health recovery leave.
Please note benefits may vary based on position.
How we do things
Our Core Values
Do the right thing
Our team does what is right, even when it is hard. And we never regret it.
Get Sh!t Done
We give it our all every time we show up to work, and we expect the same from those around us. We figure out problems and constantly improve ourselves every day in the process.
Win Together / Lose Together
We are all in this together. We succeed when we strive for our goals as a team. When we hit our goals, it's as a team—and more importantly, when we fail, it's also as a team.
Mission Driven
Our company was founded on a simple but important mission—to help people live their great lives. Everything we do at work contributes to this mission.
Be Well Being You
We care for and invest in ourselves physically, mentally, and emotionally. We all bring unique identities, experiences, and perspectives that contribute to a rich culture. We embrace our differences and our strengths to grow, succeed, celebrate and cherish each other.
"One of the aspects that drew me to XYPN is their remarkable mission statement of 'helping people live their best lives.' This resonated with me deeply, and I am thrilled to say that XYPN genuinely lives up to this mission. The company operates with a progressive mindset, constantly striving to improve and adapt to meet the needs of both their clients and employees. What sets XYPN apart is their unwavering commitment to listen to their employees. They truly value the opinions, ideas, and feedback of their team members, fostering an environment where everyone feels heard and respected."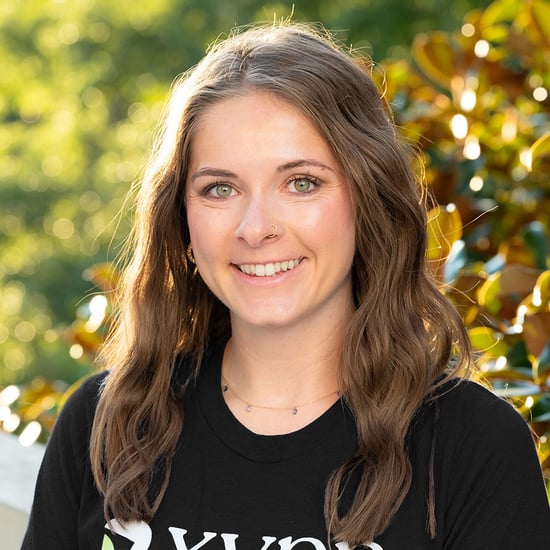 Eli Rickert
Senior Development Specialist
"XYPN has provided me with opportunity to flourish and demonstrate my strengths that support our mission in an autonomous working environment. I'm truly grateful for all that I've learned and experienced during my tenure with the company! XYPN's flexibility accommodates my personal lifestyle, so that I can be the best version of myself at home and to my family, thus supporting my performance at work. XYPN's generous package of competitive compensation and benefits are privileges not to be taken for granted. The benefit options are vast, non-traditional and evolving; providing many things that benefit all team members."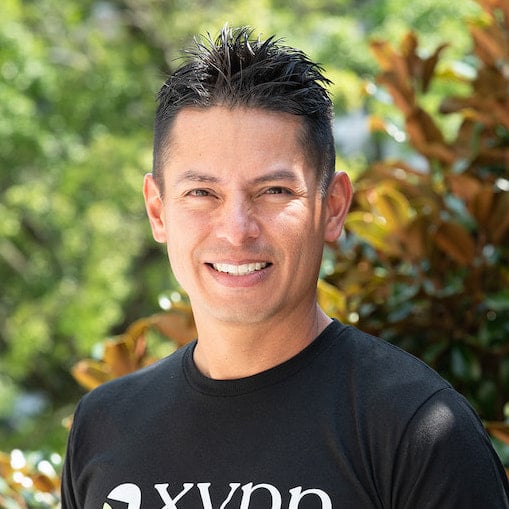 Travis Gano
Managing Director of Team Relations
"Having worked at XYPN for a number of years, I have been able to see the rapid growth and continuous evolution of the organization from a small start up to the established organization it is today. I enjoy being part of XYPN and supporting our vision of making financial planning more accessible and our mission to simply help people live their great life. Working with so many entrepreneurs and seeing many of them become successful in their business is exciting to be part of. We get to enjoy many benefits including an open vacation policy, Be Well Being You funds to help us live our great life, professional development funds, and a one month sabbatical at 5 years of employment. For my month-long sabbatical I was able to disconnect with complete confidence in my teammates while I was adventuring through a number of states, wilderness areas, and national parks that I had never taken the time to explore previously."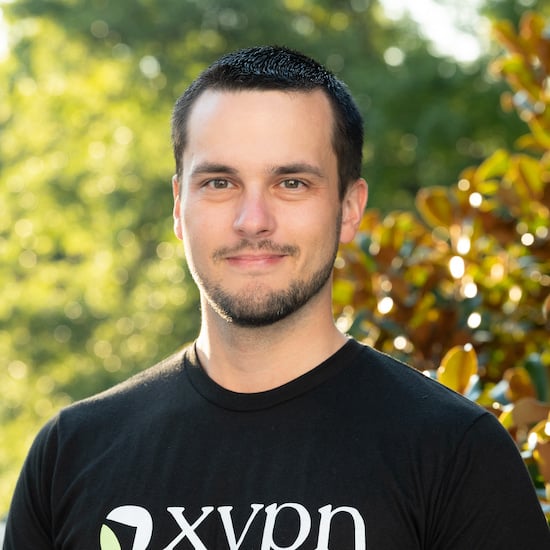 Travis Johnson
Managing Director of Compliance
"I believe my favorite part about being the director of the learning center would have to be that I can do what I love everyday. Childcare is notorious for low pay but we do it because that's what we love. At XY Learning Center I am compensated with competitive pay so I can afford to do the things I love while working the job that I love."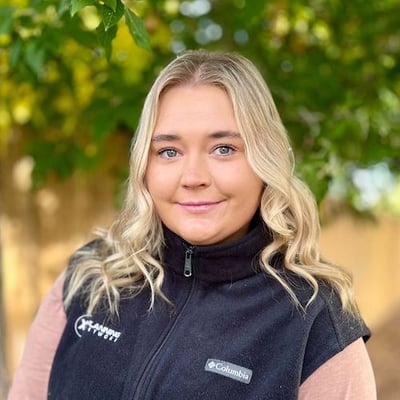 Kelly Limberg
Director of XY Learning Center
"In my past work life I was in management at a local bank, dressing the part and reporting to the office 8-5 Monday-Friday—having no idea that a work life balance existed outside of those walls. Finding XYPN was truly life-changing for me personally as well as my family. Having the ability to work when and where I want has provided me countless opportunities that I thought were only afforded to a select few. Over the last almost four years I've been more present to watch my kids grow up, been involved in their school activities, along with the time I'm able to spend on my own mental health in removing the commute and work hour constraints. I truly enjoy the work I'm doing and feel valued as an employee for the contributions I make to our team and the work I do daily for our wonderful members. Coming aboard XYPN was absolutely the best professional decision that I've made and I would 100% recommend it to those considering it. 💙💚"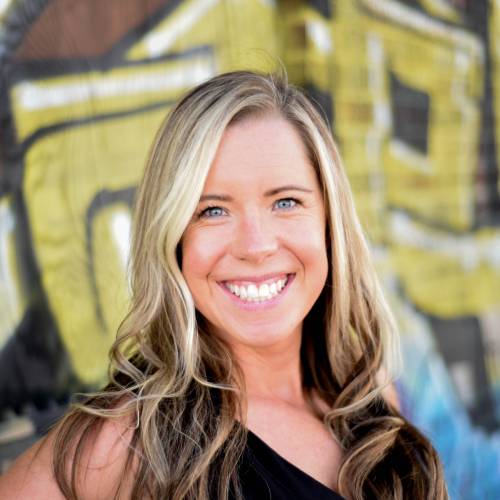 Krystal Schmitz
Operations Manager
What you can expect
Hiring Process
We pride ourselves on an interview process that prioritizes in-depth analysis for team member fit. It's all about finding the right person for the right seat. Please note that the interview process may vary depending on position and/or department
Step 1: Apply
Even if you do not meet 100% of the position qualifications, please apply. We would love to hear from your talented self!
Step 2: Video Interview
As a first step to get to know you better you will be asked to answer a couple questions via video. Our goal is to get a feel for your basic understanding of XYPN and the position—no need for stage fright here!
Step 3: Talent Acquisition Screen
During our Talent Acquisition screen you will meet with one of our Talent Specialists to discuss the position further and answer any initial questions about XYPN you may have.
Step 4: Hiring Manager interview
This is our opportunity to meet and interview with the hiring manager. Bring all your position specific questions!
Step 5: Work Sample
During this step you can show all your creative problem solving abilities! Our work samples should not take longer than one to two hours of your valuable time and will focus on position specific skills.
Step 6: Peer Interview
Get to know your future team! During this interview you will be able to ask questions specific to the work environment of this role as well as team dynamics.
Step 7: Director/Executive interview
This last step during our hiring process will give you an opportunity to connect with the leadership team at XYPN.