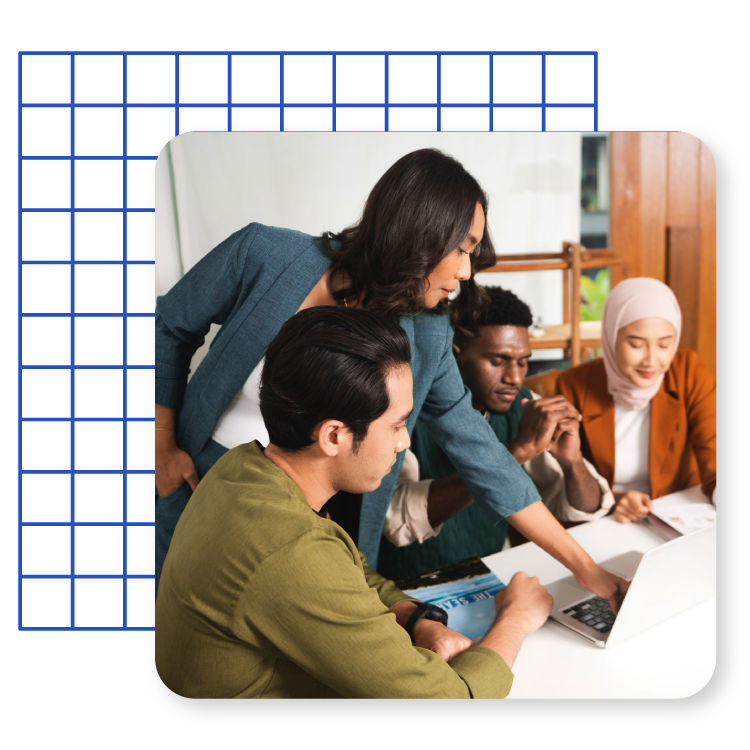 Compliance with Confidence
Your team of experts is with you every step of the way to simplify RIA compliance management.
In-House Compliance Experts
Customized compliance support just a click away
We hear it every day: compliance is overwhelming for independent financial advisors. That's why we've prioritized an expert team in-house for you to rely on. Our Compliance team is ready to assist you with your initial state or SEC registration, annual ADV updates, regulatory exam prep, and so much more. Do you just have a quick compliance question? No problem–there are multiple opportunities for Q&A each week through regular office hours and our members-only forums. Rest easy knowing your compliance team is just a click away.
You can serve as your own Chief Compliance Officer. We'll show you how.
What's included in XYPN Membership?
Smartria Compliance and Task Management Software

Weekly Office Hours with our knowledgeable in-house team

Access to Members-Only Compliance Forum

Compliance Education via Webinars and XYPN Academy

How-To Guides and Templates
XYPN Members on Compliance
RIA Registraton
You lead the way, while we support you at critical points in your firm registration process.
Enhanced RIA Registration
Our compliance experts lead the way, providing key document development and continuous support throughout your firm registration process.
Complete First Year Compliance
We'll provide you with comprehensive RIA registration service, foundational compliance program development, and ongoing implementation support during your first year of launch.
Compliance Package Features
RIA Registration
$1900
Monthly payment option: $175/mo for 12 months
Enhanced RIA Registration
$2700
Monthly payment option: $250/mo for 12 months
Complete First Year Compliance
$5200
Monthly payment option: $475/mo for 12 months
Form ADV & U4 drafting and submission
Client Agreements, Privacy Policy, and Compliance Manual creation
Weekly Compliance Drop-In (group calls)
ADV amendment filing within 30 Days of firm approval
Business Continuity Manual, Security Manual, and Code of Ethics creation
Creation of additional required state documents for firm registration
Smartria setup and training
Development and implementation of compliance program
Support with build out of compliance processes and best practices
Audit prep support and guidance
First additional state registration or notice filing
Includes all necessary document submissions and consulting support during regulatory review
First additional IAR registration
Includes all necessary document submissions and consulting support during regulatory review
1:1 consulting and support
Includes direct support by email and Zoom as well as indirect support in the form of research, review, response drafting, and regulatory correspondence
Up to 2 hours during regulatory review
Unlimited during regulatory review
Compliance for Established Firms
Get comprehensive compliance support for your existing RIA
A La Carte Compliance Support
Pricing based on support needed.
Form ADV amendment & filing support
$425

per ADV Update Engagement
Additional state registration support
$800+

per state, additional hours billed at

$360/hour
Notice filing support
$180

per notice filing with the appropriate States
IAR registration filings & support
$360

per IAR Registration,

$180

per Form U4 Amendment
$180

per Form U5 Filing
Transition to SEC registration from state-registered
$800+

includes all necessary revisions and submission of application
Hourly Compliance Consulting
$360/hour
Regulatory Examination/Audit Support
State and SEC Mock Audits
Mock regulatory examination to assess readiness
Advertising & Marketing Reviews
Review of marketing material to identify modifications
Adhoc Compliance Questions & Projects
1:1 Consulting over specific compliance matters
Ongoing Compliance Consulting
Consulting packages ranging from $475/month up to $2,000/month
Proactive consulting tailored to your firm with compliance program management support
Development or refinement of written policy and procedures
Streamline or build out compliance processes with best practices
Setup and training on compliance task management
Support of additional registration and notice filing
Audit prep support and guidance
Access to expert compliance consulting
Unlimited email support
Looking to Learn More About Compliance?
WE'VE GOT A GUIDE FOR THAT
We know firsthand what a bear compliance can be on your own. That's why we've created resources to help financial advisors learn to navigate compliance with confidence.
The Essential Guide to RIA Registration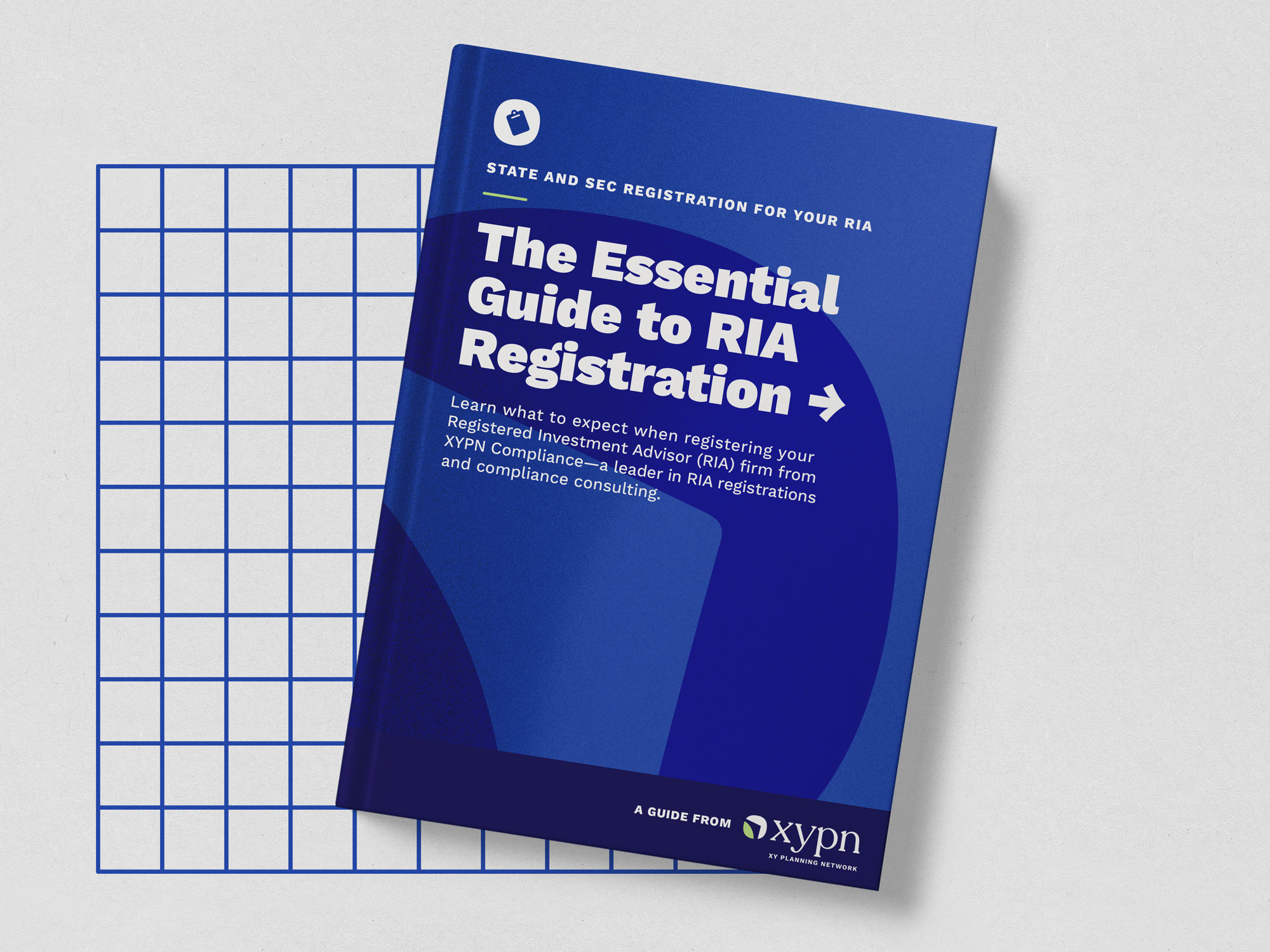 The Essential Guide to RIA Registration
Compliance Manual for Starting an Independent RIA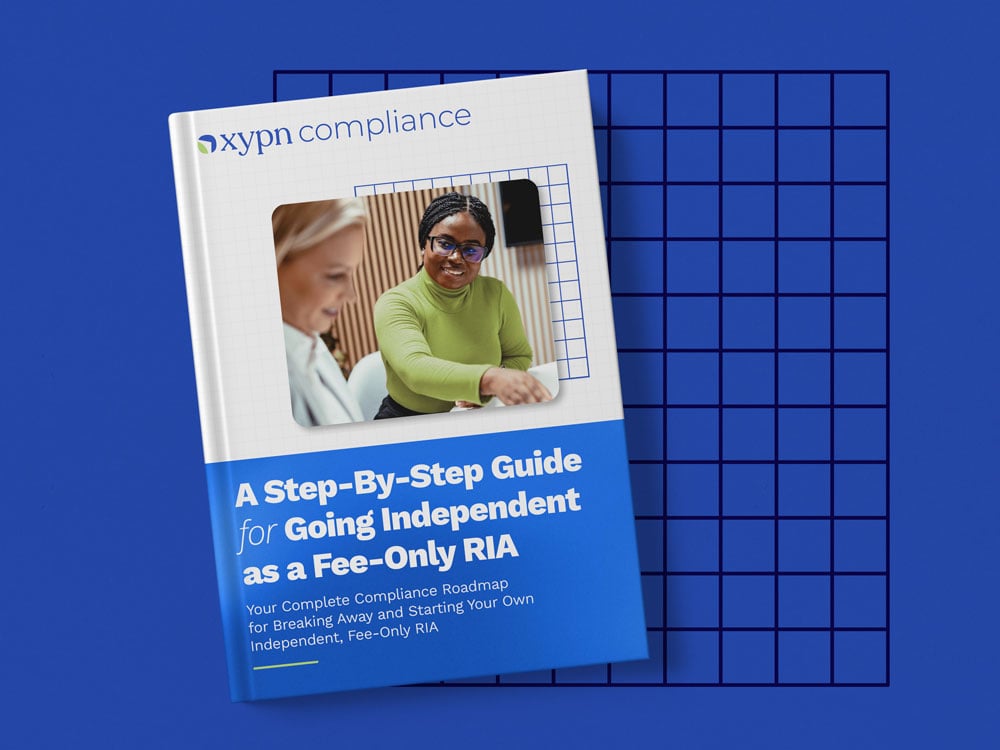 Compliance Manual for Starting an Independent RIA