Ep #190: Working with Clients in Transition - The Career of Shannon Moenkhaus
February 06, 2019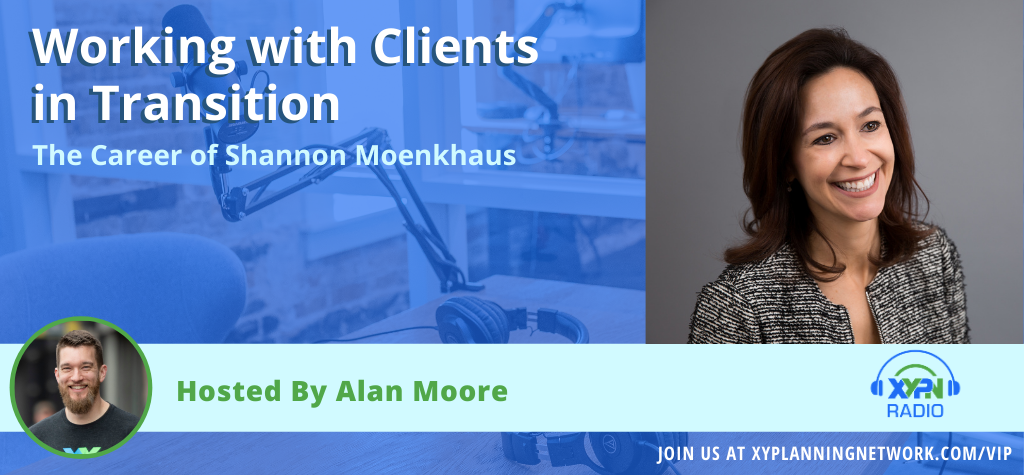 From tax planning to owning a growing RIA, Shannon Moenkhaus has had an interesting path to finding her place in financial planning. With her firm successfully reaching $360,000 in just 2 years, we can all learn a lot from Shannon's journey through partnerships, transitions, planning, and implementation. In this episode, we dig into how she built her career and the pivotal moments and important people that made all the difference.
Shannon emphasizes the importance of having the right kind of support, and she talks about how she found the support she needed through a women-only workspace and a rockstar team member who helped immensely with implementation. She also discusses how partnerships—both past and present—have truly shaped her career and success in a unique way.
Listen to the Full Interview:
What You'll Learn from This Episode:
An overview of Shannon's experience and her firm.
What she learned from tax planning.
What she enjoyed about working on the implementation of financial recommendations.
Her major breakthrough and how it helped shape her career.
How her partnership worked and why they decided to part ways.
What helped her through the transition and how she built her foundation.
The all-female workspace she is a part of and how it has helped her journey.
The importance of teamwork, community, and implementation.
Why you need to be able to handle transitions and the relationship side of financial planning.
What Shannon did to achieve such a high revenue growth over 2 years.
Her best advice for anyone starting out.
Featured on the Show:
This Episode is Sponsored By:
Are you the Chief Marketing Officer of your RIA? Do you have a love-hate relationship with marketing? Do you understand the importance of marketing your firm, but have no idea where to start? If you answered yes to any of these questions, you need our free Marketing Funnel Download. If you have a leak in your funnel, you could be spinning your wheels, missing opportunities, and gaining little traction. Use our free template to map your funnel and get a clear picture of your strategy. Visit xyplanningnetwork.com/funnel to download the template.
Share
Get episode alerts by email
Ep #221: Leveraging a Tax Practice to Rapidly Grow Their RIA - The Careers of AJ Ayers and Shane Mason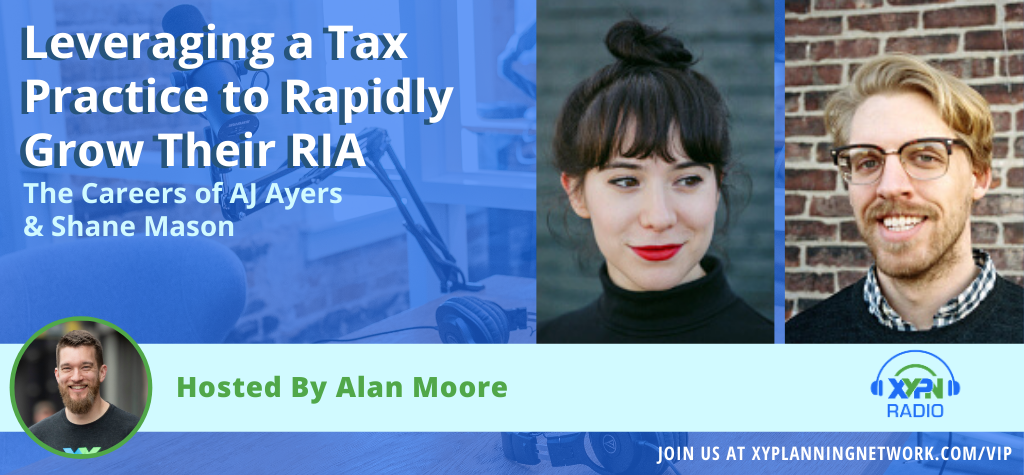 Ep #221: Leveraging a Tax Practice to Rapidly Grow Their RIA - The Careers of AJ Ayers and Shane Mason
Ep #177: Running Two Successful Businesses As Siblings - The Careers of Danna Jacobs and Rob Colon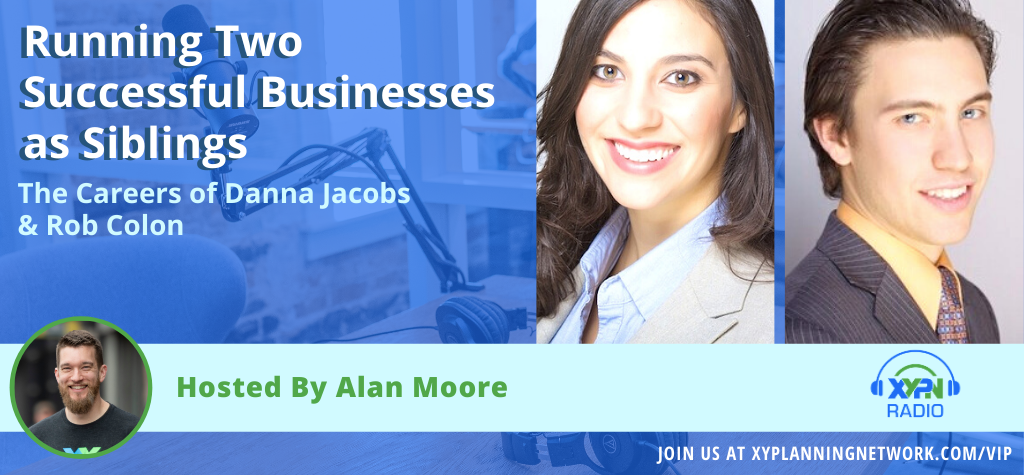 Ep #177: Running Two Successful Businesses As Siblings - The Careers of Danna Jacobs and Rob Colon
Ep #129: Basing Fees on Complexity - The Career of PJ Wallin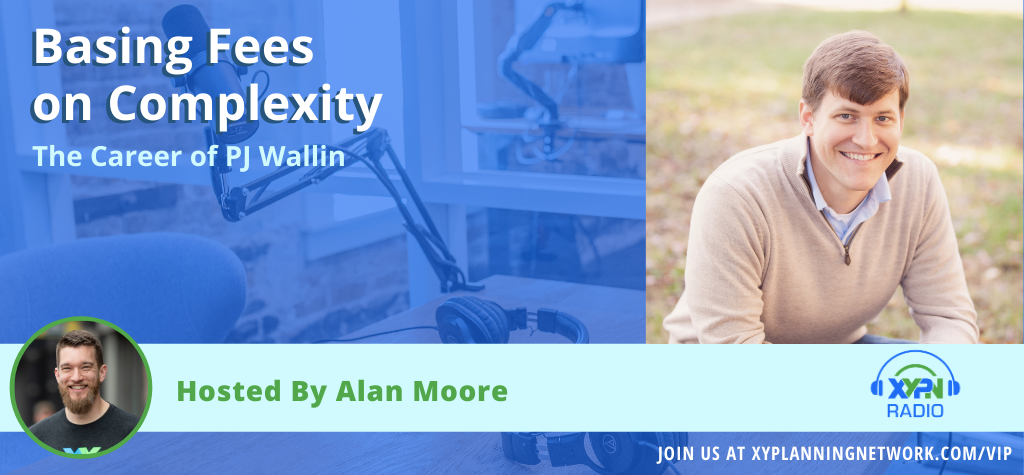 Ep #129: Basing Fees on Complexity - The Career of PJ Wallin