Ep #178: Transitioning From Trader to Financial Planner - The Career of Morgen Rochard
November 14, 2018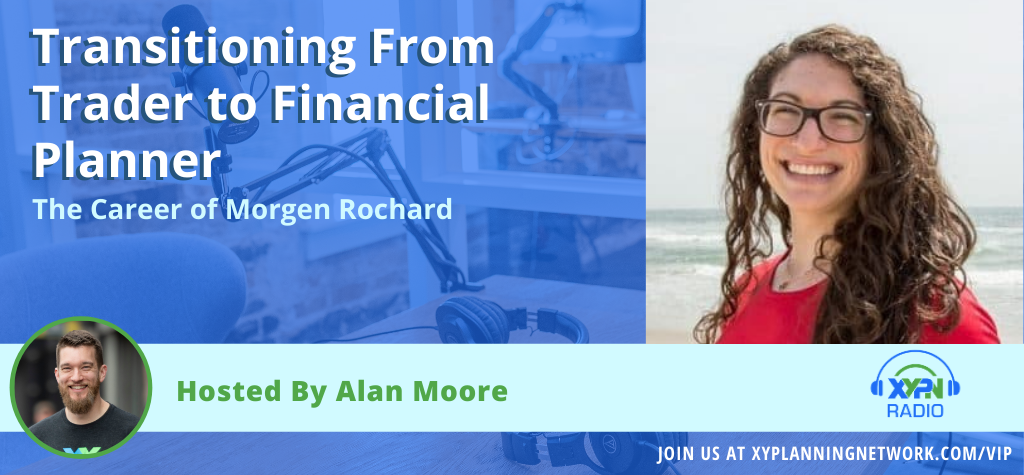 Morgen Rochard started out trading but eventually ended up owning her own RIA firm. In this episode we will learn how her trading experience has affected how she does business and actually guided her into financial planning. She shares her journey with us and tips from her experience in breaking into the financial planning world, growing a firm and even advice for women who want to start a firm AND a family.
The unconventional and whirlwind style career that Morgen embarked on is an quite an interesting story. She shares her thoughts on getting paid for advice rather than selling products and other reasons why she decided to start her own practice. She discusses cost of living and long term lifestyle changes that all effect retirement and how she handles that with her clients.
Listen to the Full Interview:
What You'll Learn from This Episode:
An overview of Morgen's New York practice, how she got started and who she serves.
Pro's and Con's to the FIRE movement and people wanting to retire early.
Addressing high cost of living vs. keeping up with the Joneses mentality.
Why she decided to transition from trading to starting a financial planning firm.
The ups and downs of gaining clients, starting out slowly and how she found out she needed the CFP.
Helpful advice her uncle provided to her when she was figuring out what direction to go with her firm.
The expense and revenue numbers from her first few years.
Why she had to fire many clients and what got her into that situation.
How to communicate to a client that things are not working.
What she offers her clients and how she charges them.
Why she is starting a podcast.
How she gains new clients and why she tries to make the first meeting extra special.
The importance of behavior change and how she works with her clients to develop this.
Advice to women who want to run a business and have a baby.
An important characteristic to have as an entrepreneur.
Featured on the Show:
Share
Get episode alerts by email
Ep #238: Using Your Own Money Scripts to Build Your Ideal Firm: The Career of Leighann Miko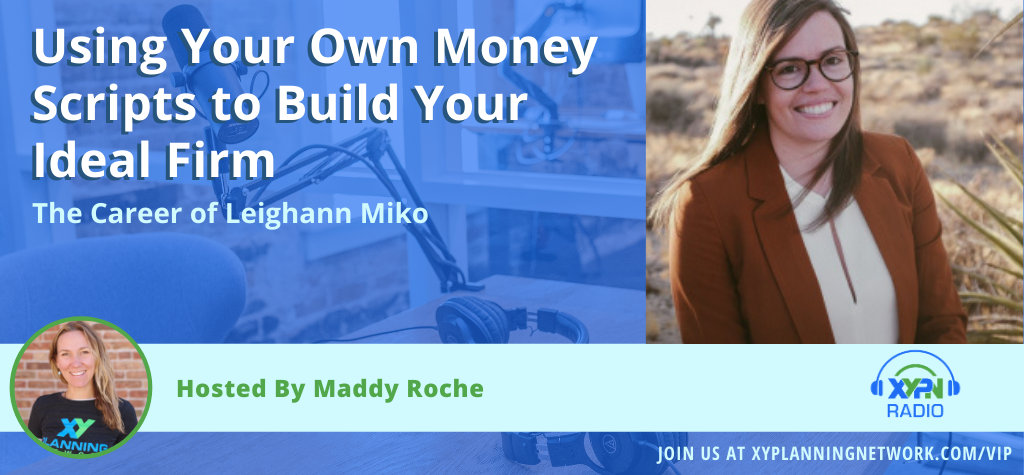 Using Your Own Money Scripts to Build Your Ideal Firm
Ep #203: When a Therapist and a Teacher Start a Financial Planning Firm - The Careers of John Chesbrough & Liz Weinstein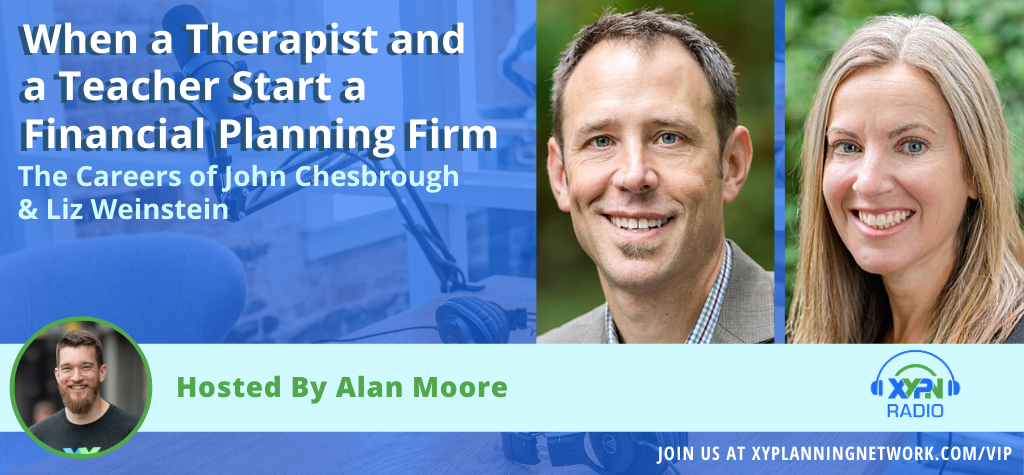 Ep #203: When a Therapist and a Teacher Start a Financial Planning Firm - The Careers of John Chesbrough & Liz Weinstein
Ep #196: From Olympic Athlete to Financial Planner - The Career of Lauryn Williams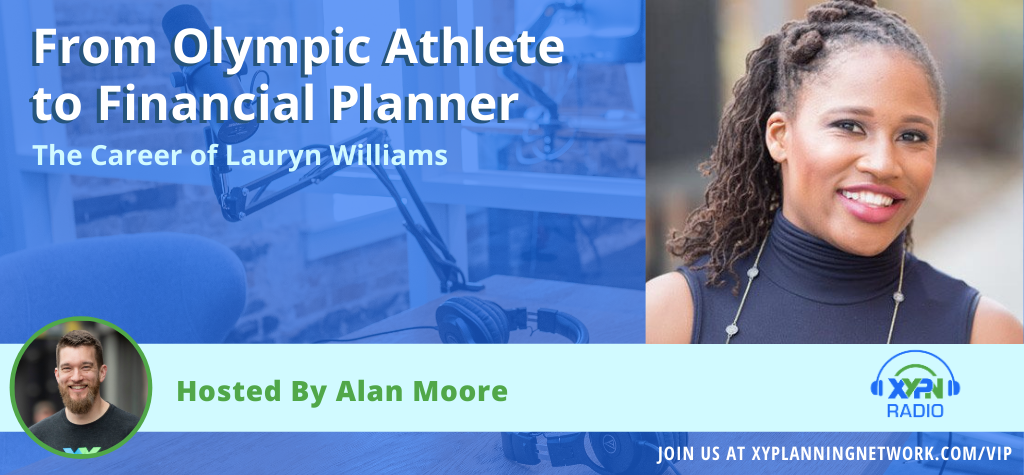 Ep #196: From Olympic Athlete to Financial Planner - The Career of Lauryn Williams