Ep #166: Integrating Tax Planning Into Your RIA - The Career of Eric Gabor
August 22, 2018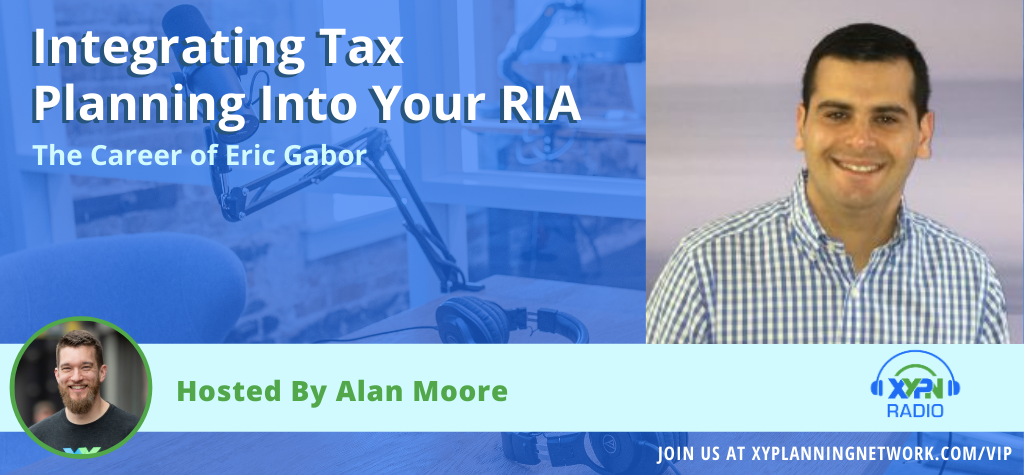 Today I'm excited to have XYPN Member Eric Gabor on the show! Eric has spent his entire career as a financial advisor, but he realized early on that he wanted to work with a different client base than the one most firms serve. After making the decision to leave a high-paying job to follow that desire, he ultimately launched his own firm, Eagle Grove Advisors, in 2016.
In this episode, Eric shares the struggles he went through in his first year as an entrepreneur, dealing with very little interest from prospects and limited revenue. Now averaging one prospect meeting per week, Eric has built a successful firm that has allowed him to spend 5 months out of the country over the last two years. Listen in to hear how he did it, as well as his advice for other financial planners hoping to start their own businesses one day.
Listen to the Full Interview:
What You'll Learn from This Episode:
Eric's path into financial planning.
What made him decide to leave a high-paying job to start his own firm.
The phases of his entrepreneurial journey.
What kept him going during his rocky first year.
His firm's fee structure and service model.
The easiest tangible money saver to offer clients.
How Eric's tax planning process differs from other advisors.
How clients find him.
Advice for newer advisors who are thinking about starting a business.
Featured on the Show:
This Episode is Sponsored By: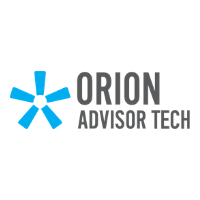 Orion Advisor Services helps you simplify the complexities of running an advisory business with the industry's most integrated portfolio management technology platform. Built to reflect your needs, customized to achieve your goals, and delivered with the support you need to be successful.

Get back to the business of serving your clients with technology that works for you. Learn more at

www.orionadvisor.com

.



Share
Get episode alerts by email
Ep #167: Integrating Cash Flow Planning Into Your Financial Planning Process - An Interview with Steve Crawford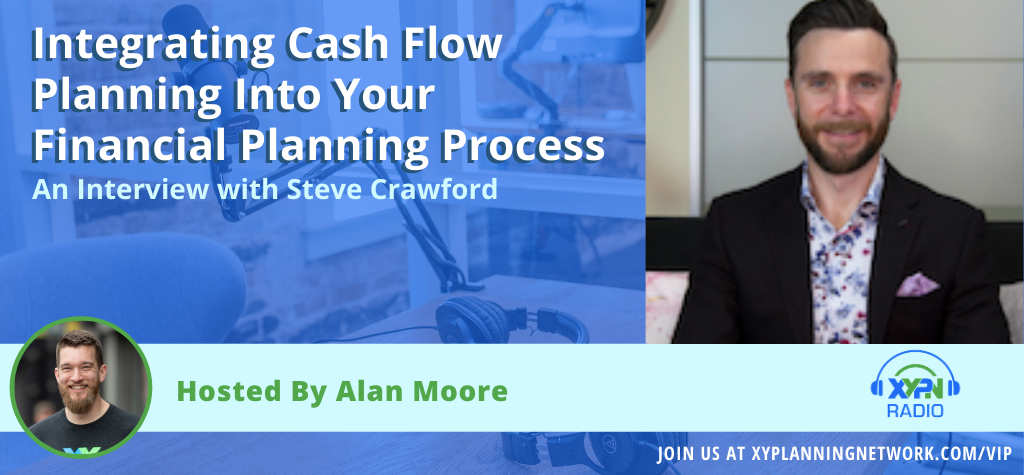 Ep #167: Integrating Cash Flow Planning Into Your Financial Planning Process - An Interview with Steve Crawford
Ep #163: Managing Astronomical Growth, Going From $30k to $330k of Annual Revenue in 12 months - The Career of Kyle Moore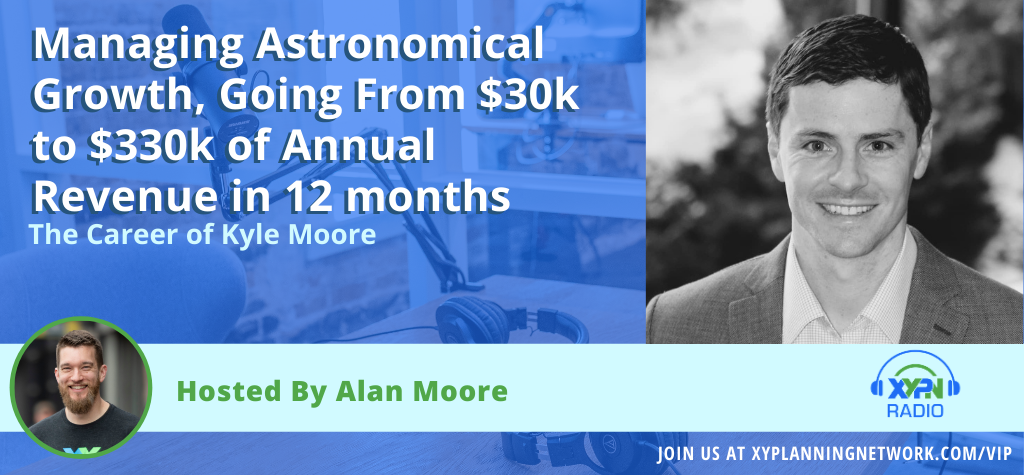 Ep #163: Managing Astronomical Growth, Going From $30k to $330k of Annual Revenue in 12 months - The Career of Kyle Moore
Ep #155: From the Wirehouse to RIA with a Break as a Marketing Consultant - The Career of Stephanie Sammons
Ep #155: From the Wirehouse to RIA with a Break as a Marketing Consultant - The Career of Stephanie Sammons