Merging Firms To Better Serve Clients
December 25, 2019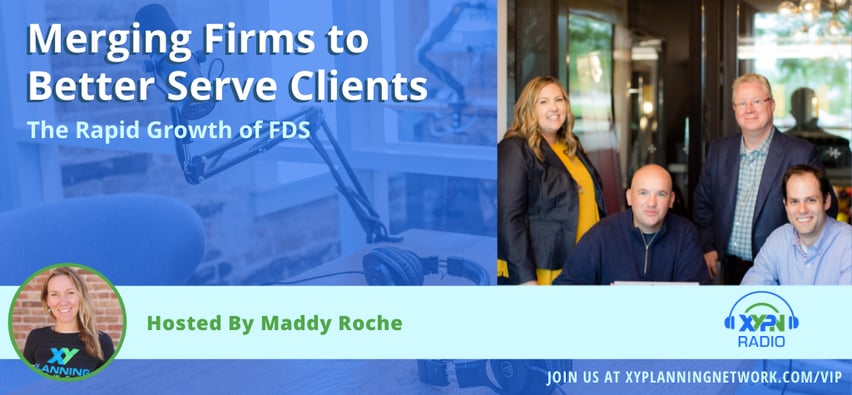 Today we are joined by the team from Financial Design Studio (FDS), a fee-only firm in Deer Park, Illinois. Husband and wife duo Michelle and Stephen Smalenberger started FDS three years ago with the intention of eventually growing their team, while Trevore Meyer and Rob Stoll each started their firms at approximately the same time with the intention of always being their own bosses. After knowing each other for years, the four could no longer deny their synergy and finally decided to merge into one firm.
In this episode, the team shares the trust they have in one another, as well as how they not only make their business grow, but also thrive when working as a team. You'll learn how to offer the highest quality of services to your clients, the benefits of merging firms, and more.
Listen to the Full Interview:
What You'll Learn from This Episode:
An overview of FDS's background.
How the business works with four owners each having an equal say.
The importance of having trust in your team.
How FDS is offering a higher-quality service to their clients.
The benefits of merging firms.
How to successfully grow your team.
Featured on the Show:
This Episode is Sponsored By: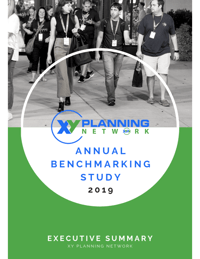 XY Planning Network's annual Benchmarking Study is out! Are you curious about the average number of clients XYPN members get in their first year? Or, how successful niches really are? To answer these burning questions (and more), we enlisted a professional research firm to complete our annual Benchmarking Study. Get your copy hot off the press and discover vital statistics such as the median advisor revenue by years in practice and sources of firm growth—from referrals to blogging, social media, and more!
Share
Get episode alerts by email
Ep #233: Embracing a Psychographic Niche and Keeping Your Planning Firm Personal: The Career of Alex Yeager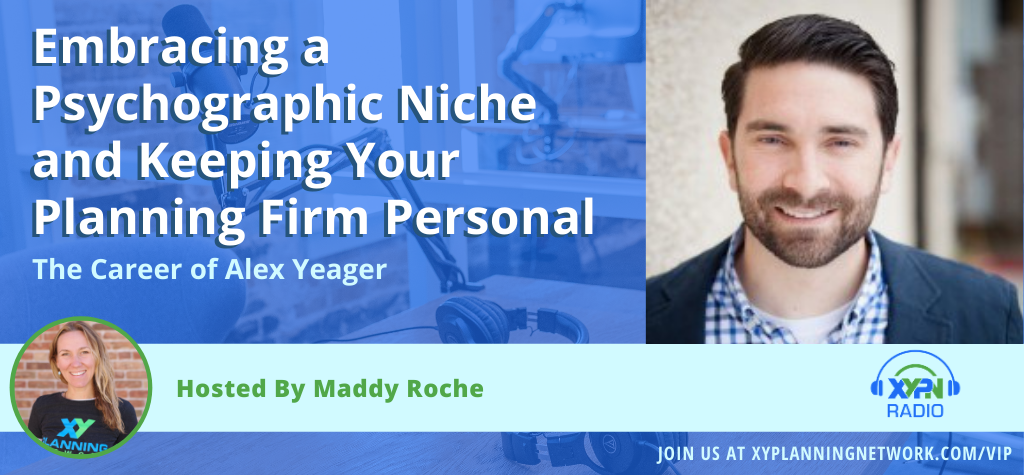 Embracing a Psychographic Niche and Keeping Your Planning Firm Personal
Ep #232: Breaking Free From Broker-Dealers: The Careers of Craig Joncas and Jim Bradley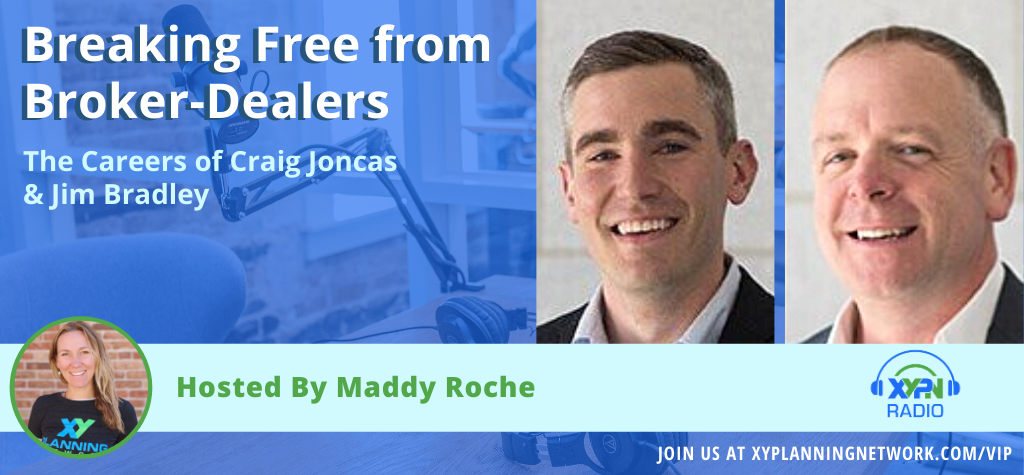 Breaking Free From Broker-Dealers
Ep #236: Audits: The Do's and Don'ts According to a Former Regulator: An Interview with Kingston Hollman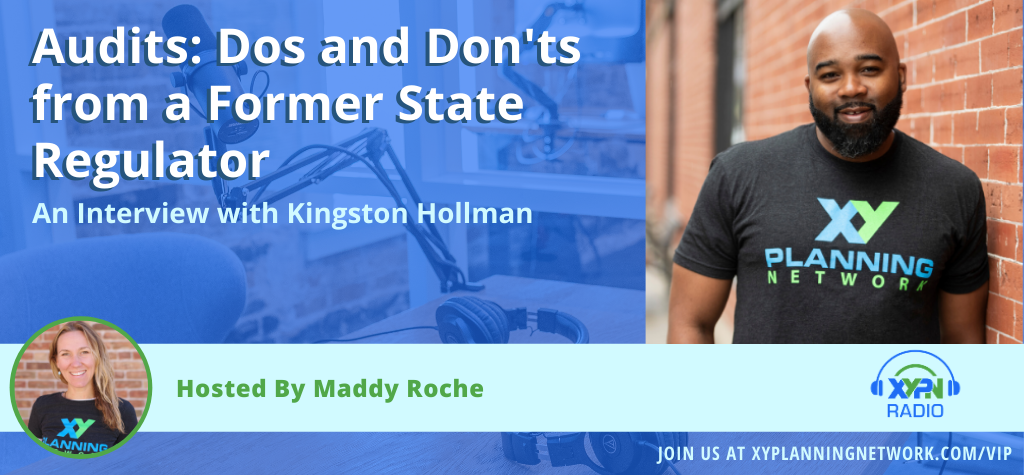 Ep #236: Audits: The Do's and Don'ts According to a Former Regulator: An Interview with Kingston Hollman