Ep #150: Launching a Firm with a Spouse Not On Board – The Career of Raquel Hinman
May 02, 2018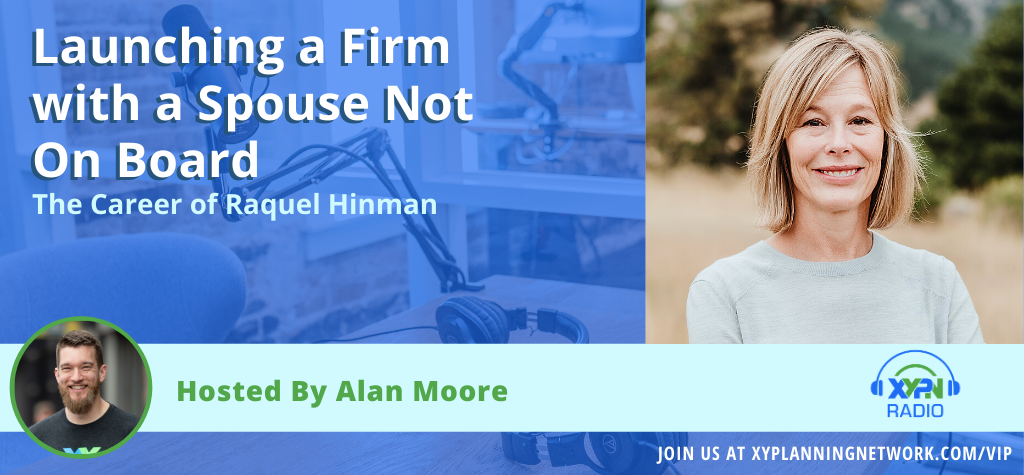 Most people know there are risks and sacrifices involved with entrepreneurship. Raquel Hinman shares her journey through different finance jobs, detailing how she ended up starting her own successful business and how she dealt with the downside of business ownership. She gets real with us and talks about what went wrong, what went right and how she would or wouldn't have done things differently along the way.
Raquel's perspective on financial planning brings a fresh perspective on diversification and serving clients in a way that is useful and truly makes sense. She lays out all the numbers from what her firm is bringing in and the pricing structures that she presents to her clients. She also talks about her market and who she prefers to work with and shares her vision for the future of the business.
Listen to the Full Interview:
What You'll Learn from This Episode:
Raquel's background in finance and why she bounced around for a while before settling in.
Why she gravitated towards financial planning.
Her opinion on diversification of funds and why it's so important.
How philosophical differences were what drove her to start her own firm.
The adjustments and issues that came with starting her firm and how that gave her insight into how to deal with clients.
How differences in spending and interests as well as issues related to the firm tested her marriage.
Her less traditional not-so-niche market that she works with.
Featured on the Show:
This Episode Sponsored By: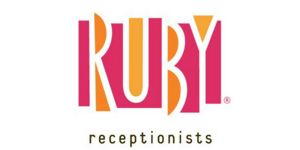 Did you know that 72% of callers who reach an automated answer will hang up without leaving a message and often call another advisor? A missed call can cost you a new client or chance to grow wallet share with existing ones.
That's why finance professionals rely on Ruby®'s live receptionists to answer calls, transfer only the calls they want, take messages, collect new client intake, make follow-up calls, and more—allowing them to accomplish more and grow.
Let Ruby help you increase productivity and give outstanding client service with every call. For a special offer visit callruby.com/XYPN and use promo code XYPN, or better yet, call us at 844.853.7829.
Share
Get episode alerts by email
Ep #192: From Loan Officer to RIA Owner and Process Extraordinaire - The Career of Arielle Minicozzi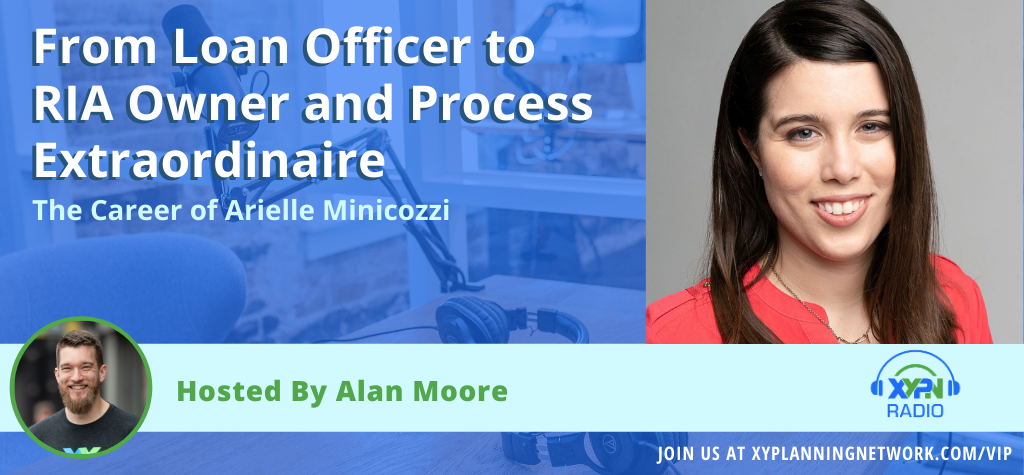 Ep #192: From Loan Officer to RIA Owner and Process Extraordinaire - The Career of Arielle Minicozzi
Ep #226: Serving Globally Mobile Clients - An Interview with Hui-chin Chen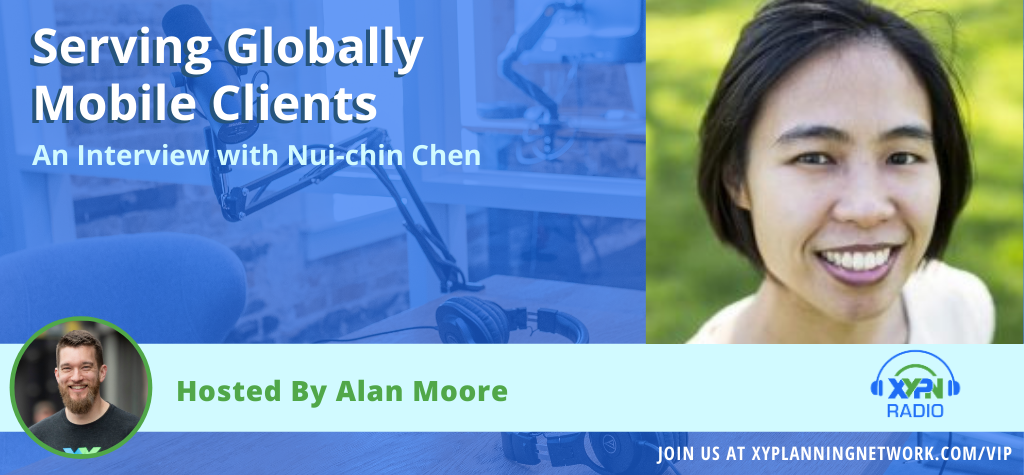 Ep #226: Serving Globally Mobile Clients - An Interview with Hui-chin Chen
Ep #157: From Massage Therapy to Financial Planning: How to Build a Business That Works For You - The Career of Debbie Gallant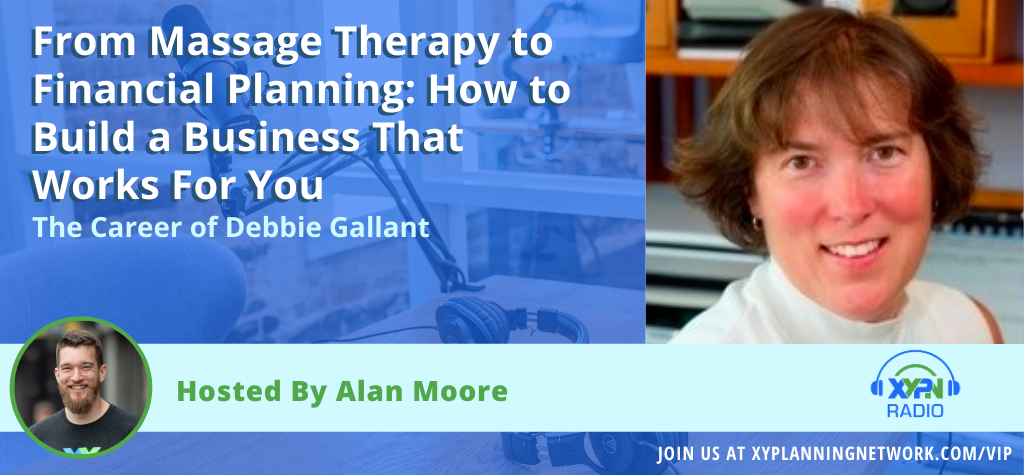 From Massage Therapy to Financial Planning