Ep #119: Scaling a Firm to Serving 100 Clients in Less Than 2 Years – An Interview with Amy Irvine
September 27, 2017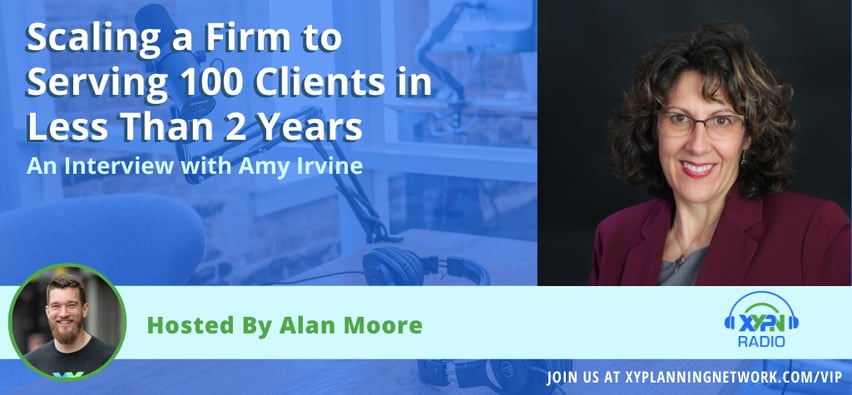 Amy Irvine, founder of Irvine Wealth Planning Strategies, is no stranger to hard work. Her finance career started out on a typical succession planning path, but after being told she couldn't roll out a service model to serve younger clients she decided to split off and join another firm.
In today's episode, Amy shares some of the issues that she had with making that transition and what all advisors should be aware of before breaking away from their firms. However, since her departure, Amy has seen amazing growth! She produced an additional 46 clients in 2016 and 18 clients in 2017 – serving a total of 100 clients in under 2 years! She even had to turn away other clients due to asset minimums at her old firms, but now most of them are all on board.
Amy also speaks on the importance of mentorship. You'll learn how to become a mentor, how to structure your mentorship, and what you can hope to accomplish within the relationship ­– creating a mutually benefiting relationship between you and your mentees.
Listen to the Full Interview:
What You'll Learn from This Episode:
How you can benefit from switching a hybrid broker business to fee only broker business.
How to tier your pricing according to your client needs.
What you can do to build your clientele in your advisory firm.
Ways to make the most of your mentor/mentee relationship.
How to create strong client relationships without breaking their bank.
Ways to maximize your individual growth potential without leveraging collaborative advisor relationships.
How underpricing your services can create long term problems in your firm.
How consistency in your workflow structure can make your significant improvements in your productivity.
Featured on the Show:
Share
Get episode alerts by email
Ep #121: Outsourced Student Loan Services to Financial Advisors - The Career of Galen Herbst de Cortina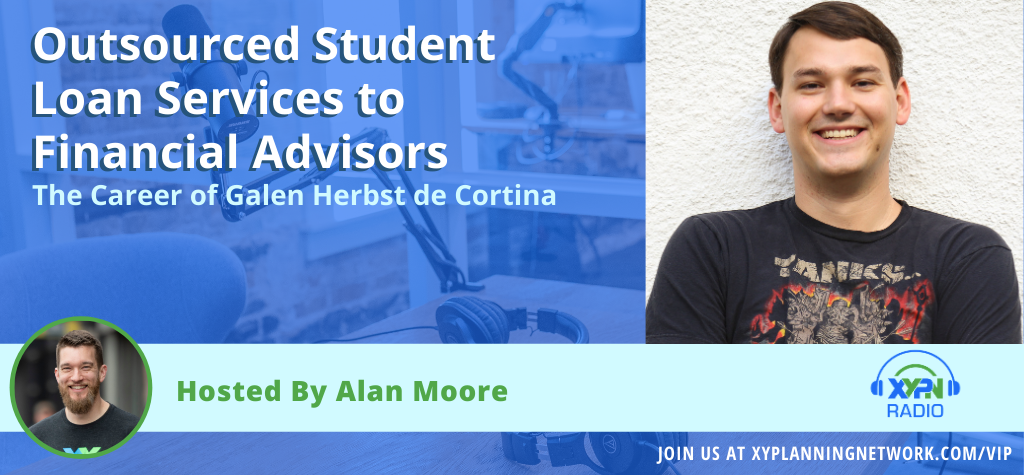 Ep #121: Outsourced Student Loan Services to Financial Advisors - The Career of Galen Herbst de Cortina
Ep #120 - Career Changing From Tax Attorney to Financial Planner With a Focused Niche of Serving LGBTQ Couple Clients - The Career of Brian Thompson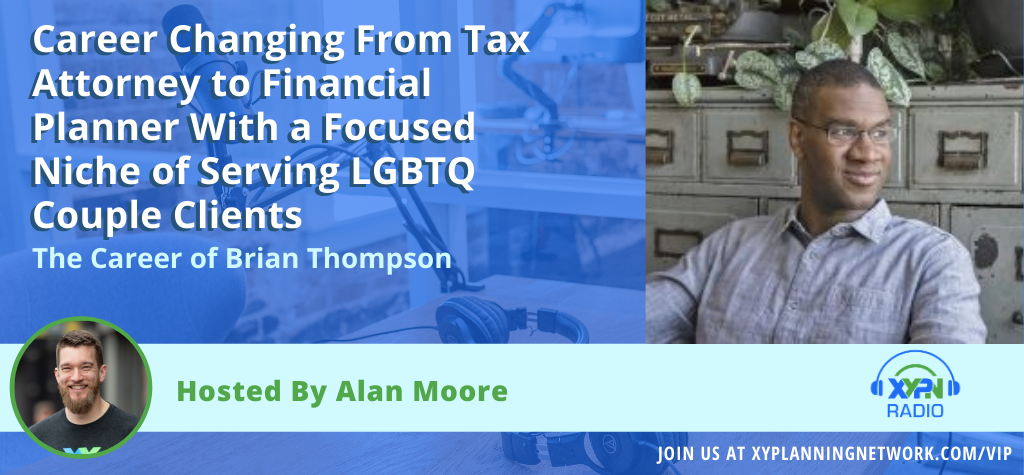 Ep #120 - Career Changing From Tax Attorney to Financial Planner With a Focused Niche of Serving LGBTQ Couple Clients - The Career of Brian Thompson
Ep #115: Managing 7 Offices and 7 Staff Members as an Hourly Advisor - The Career of Anna Sergunina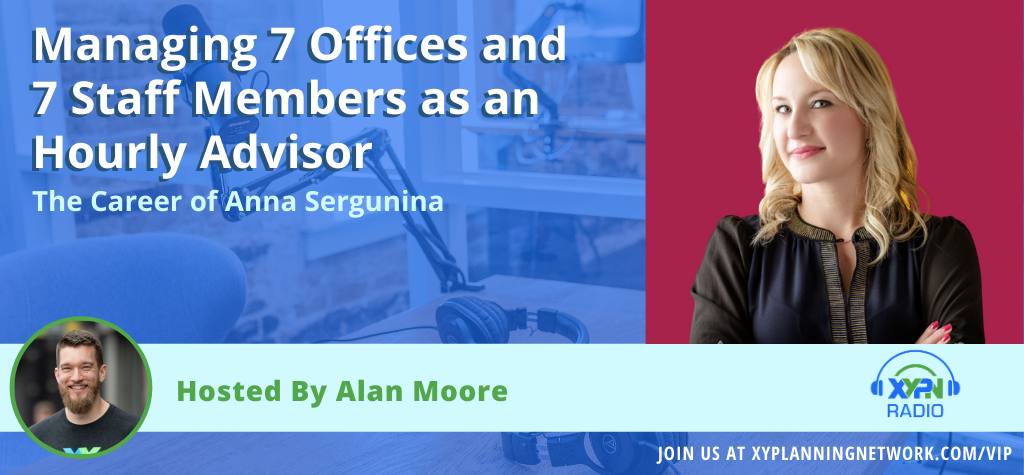 Ep #115: Managing 7 Offices and 7 Staff Members as an Hourly Advisor - The Career of Anna Sergunina