Our Top Blogs of 2020 for Independent Financial Advisors
9 min read
December 31, 2020
Over the past year at XY Planning Network, we published hundreds of articles written with one purpose in mind: to help independent financial advisors be successful. Whether you're wondering how to design a website that will convert or how to put systems in place to scale your firm, we have a blog for you.
As 2020 (finally!) comes to a close, we rounded up our top 10 most-viewed blogs published this year. From an in-depth look at XYPN's carefully crafted financial planning process to do's and don'ts for building a website that is sure to attract more leads, this list is loaded with one helpful resource after another.
Happy reading from XYPN!
#1. XYPN's Financial Planning Process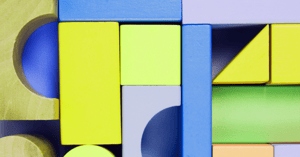 Why should you adopt XYPN's financial planning process? Valid question, and as XYPN's Financial Planning & Process coach, you'd better believe I have a solid answer for you.
1. To establish a client-centric financial planning process.
XYPN members have a starting point for adaptability through our turnkey financial planning process. We will help you meet the client where they are by focusing on client inclusion; this will create buy-in and increase financial plan implementation.
Our process will help you develop and define your ideal client while evaluating the current services you are providing. I will explore the financial planning process timeline below as one way to build a client-focused service model.
2. To illustrate the value of an ongoing client-advisor relationship.
Our process helps you set the stage for a productive, long-term client-advisor relationship. We spend time refining how you communicate your value to prospects and clients beyond an initial financial planning engagement.
A client service calendar is a great way to communicate your expertise and organize your service offerings. Check out my blog entitled "Refining Your Client Service Model" if you are interested in building and implementing a service calendar of your own.
#2. Ten Advisor Websites That Stand Out From the Crowd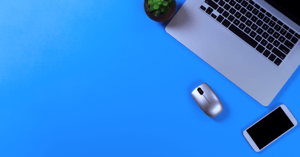 As an independent financial advisor in today's digital world, a website isn't really a nice-to-have—it's a must-have. It's also not a to-do to check off your list never to think of again. As your business grows and evolves, your website will too. I always encourage XYPN members who are launching firms to think of their website as an essential part of their business that will need to be revisited every few years.
It should come as no surprise that not all advisor websites are created equally. The ones that are masterfully designed are not only a cut above aesthetically—they also bring in more leads and convert more leads to prospects. So, what exactly helps a website stand out from the crowd?
To answer this question, I enlisted the help of some of my XYPN teammates. Let's dissect their top picks below to get a better idea of why these websites are winners.
#3. How to Master the Art of Prospecting: A Step-by-Step Guide for Financial Advisors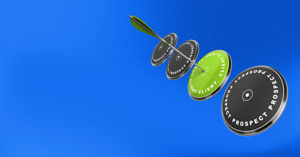 After working closely with your compliance gurus, you've submitted your ADV and finally launched your firm. The first iteration of your website is up and running. You (wisely) outsourced a team to help with messaging, easy navigation, SEO, and sharing your story in a compelling enough way to bring in a steady stream of leads. Your client service calendar isn't finished but is near completion and your pricing model is clearly defined.
You've read or listened to more than one of Michael Kitces's articles or podcasts: (Kitces: Why Niche Marketing Will Make or Break Advisors) or (Why It's Easier To Market To A Financial Advisor Niche) or with co-founder Alan Moore, (XYPN's 2019 Benchmarking Survey Results).
Despite the all-too-common feeling that you're 'narrowing the playing field' by choosing a niche (you aren't!), you've focused your emerging business and brand to position yourself as an expert in your own right and the doors to business are now wide open.
Now what? Might this sound like you?
#4. I Own My Own Firm...So, How Do I Pay Myself?
"I take money out of my business with draws...would it be better to pay myself?" This is a very common question asked by new business owners.
There are two questions I have to ask in response: 1) Why do you want to pay yourself, and 2) What type of tax entity is your business?
Generally, the first question is easier for new business owners to answer, but more on that later. (You're an LLC, right? But are you really?)
In this post, I'll go through some of the common reasons people want to "pay themselves", and then I will outline how you accomplish that depending on the type of tax entity you are.
And before all of that, I'll help you figure out what type of taxable entity your business is if you don't already know. (Here's a little hint: it's not an LLC!)
#5. Do's & Don'ts for Building Your Firm's Website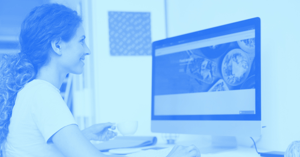 Building your website is essential to launching—and growing—your financial planning firm. Your website is the key platform for promoting your RIA to the world. It's well-known that today's consumers are more informed before engaging with a company—what your website says about your firm is critical to converting site visitors into leads.
Building a website from scratch doesn't have to be a daunting task. Investing time in some upfront planning will set you up for success and help you avoid common stumbling blocks.
If you already have a website, these tips may help you evaluate your current structure or create any additional pages.
#6. Having Difficult Conversations: A Skill Every Financial Advisor Needs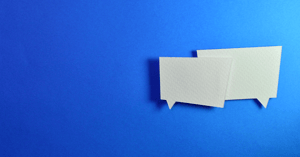 Hey, we need to talk….
Oof! For many of us, this is one of the scariest phrases in the English language. And yet the ability to have a difficult conversation with other people is one of the most valuable skills you can possess.
Not being able to address the "elephant in the room" is a common cause of miscommunication, confusion, and frustration in both personal and professional relationships. In a survey conducted by Tolero Solutions, 53% of people cited unclear communication as the biggest issue preventing them from having a good customer service experience!
As a financial advisor, talking about difficult subjects is unavoidable. Developing a holistic financial plan for your client will require you to address some of life's most sensitive and uncomfortable subjects, including death, divorce, job loss, and medical needs. (Not to mention the generally taboo topic of money, itself.)
So how do you go about taking the pain out of talking about tough topics to communicate more clearly and effectively?
#7. What's the Perfect Time to Make an S Corp Election for an RIA?
When independent financial advisors first start their firms, they typically structure them as single member LLCs (or occasionally as sole proprietorships). A single member LLC, which is a business structure with one owner, has several advantages.
First, it has limited liability. Second, it is usually ignored for federal tax purposes—all the income is reported directly on the tax return of the sole owner. Third, the LLC can make an election to be taxed differently if it wants.
That last advantage is a big one.
After an advisor struggles through that first year or two of acquiring clients and perhaps having more expenses than income, things finally start to turn around. They have built a solid client base and are generating steady income. Reality hits when they realize they're subject to self-employment taxes on their net earnings—a not at all insubstantial 15% tax on top of their marginal tax rate.
Is there a way to control the self-employment taxes and still make money?
Yes, there is, and it involves being taxed as an S corporation instead of a single member LLC.
#8.
How to Build a Sales Pipeline for Your Financial Planning Firm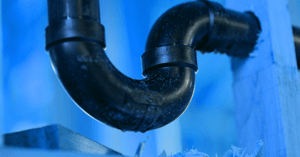 You know those words that make you cringe every time you hear them? For many firm owners, "sales" is one of those words.
But sales shouldn't be cringeworthy. After all, it's simply about understanding your prospects, cultivating relationships with them, and guiding them through the buyer's journey.
That doesn't sound so bad, does it?
Like most other independent financial advisors, you probably got into this line of work because of your strong desire to help people. That's exactly what you're doing when you create a sales process and corresponding sales pipeline—you're helping your prospects make a very important buying decision.
With that, let's dive into how to build out and incorporate a sales pipeline into your financial planning practice.
First, what is a sales pipeline? Simply put, a sales pipeline provides you with a visual representation of the stages a prospect moves through as they progress from a lead to a client.
It allows you to easily keep track of prospects as they move through your sales process from one interaction to the next and gives you a high-level understanding of who is in your pipeline at all times.
#9. 39+ Free Marketing Tools to Grow Your RIA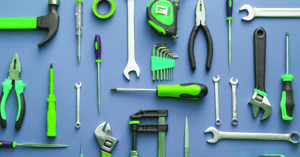 "You need to spend money to make money."
This is true. Starting and growing a financial planning firm costs money. However, this old adage doesn't always apply to marketing. You don't need a massive marketing budget to grow your RIA—there are plenty of free marketing tools you can leverage.
As a financial advisor, you understand the importance of cash flow and cutting costs where you can. Each software subscription you pay adds up over the years. Imagine you have three growth strategies that require 12 tools to execute. If each of those tools cost an average of "just $29 per month," you'd be paying $4,100+ each year just to feel equipped! This fact is particularly painful when growth is a priority or breaking even is the goal.
I'm particularly enthusiastic about leveraging budget-friendly resources when trying something new. I always encourage the firms I coach at XY Planning Network to test their marketing idea in a lean manner. Should the strategy prove to be worthy after the test, then upgrading your tools or resources to the next tier becomes a responsible, informed decision ("spaghetti on the wall" marketing will only get you so far).
#10. Want More Clients? Follow This Sales Philosophy
I grew up with the notion that if I started reading a book, I had to finish it. Similar to the 'clean your plate' mantra, I had no clue there was another way.
If, like me, you entered adulthood preferring to (in some way) fit in with society, even if on a slight slant, you'll understand the intent to which I'm alluding. In some way, the values from youth, school, city, homeland, church or the neighbor kids weighed strongly on me into adulthood.
How freeing to have a playwright mentor free me from the horrors of lousy novels, biographies, and self-help books that I thought for sure I had to finish.
"I don't have to finish the book I started?"
He looked at me with eyebrows held high, slightly mischievous.
"Not if you don't want to."
What a 'novel' concept. I was after all a self-respecting young woman hoping to achieve some success in life be it in the arts, business, or if all else failed, by successfully raising my kitten to be a semi-well-behaved cat (we all need goals). I was delighted to have permission to color outside the lines!
---
Thanks for stopping by XY Planning Network! There is a whole lot more helpful, free content for independent financial advisors on XYPN Radio, Michael Kitces's Nerd's Eye View, and the Bean Blog from our friends at XY Bean Counters.