Our Top Blogs of 2019 for Independent Financial Advisors
9 min read
December 30, 2019
Over the past year at XY Planning Network, we published hundreds of articles written with one purpose in mind: to help independent financial advisors be successful. Whether you're wondering how to design a website that will convert or how to put systems in place to scale your firm, we have a blog for you.
As 2019 comes to a close, we rounded up our top 10 most-viewed blogs published this year. From must-have tech solutions for your firm to handy sales hacks that are sure to earn you more clients, this list is loaded with one helpful resource after another.
Happy reading from XYPN!
#1. 10 Must-Haves for Your RIA Website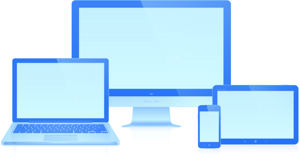 I'm not that old, but I remember being years into my career when my office first got internet service. The bandwidth was low, so we needed to ask permission to dial up and to justify each visit to the world wide web.
In those early days, I don't recall ever needing anything online, so I mostly took a pass on cruising the "information super highway."
I blinked and everything changed. My daughter got her first cell phone to access the internet in first grade. It was a hand-me-down with no service contract, but she could access everything a six-year-old would need via WiFi. She's 13 now and high-speed video streaming seems to be a matter of life and death.
It goes without saying that our reliance on the internet has evolved. Now, I rarely sit down in a restaurant without first sizing it up online. And that's only for the minor investment of a meal. For a major decision such as choosing a financial advisor, you can bet your potential clients are scrutinizing you and your firm online. Your website has an important job to do.
#2. Planning for Your First 12 Months as an RIA Owner: Part One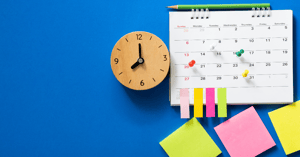 While the Advisor Success Team is here to help advisors throughout the entire journey of business ownership, we know that an especially critical time is the first 12 months after you've decided to start your own RIA.
It can be overwhelming to sort through the many facets of taking this leap, from ensuring all your registration paperwork is properly completed to knowing which software will be most valuable to creating your initial marketing strategy. There is a seemingly endless list of details to consider, and often not a lot of extra time to dwell on each of those details.
XYPN's Advisor Success Team is focused on developing targeted training programs that walk you through critical considerations and requirements of this critical launch phase.
Read on to learn what you should focus on in your first 12 months of launching your RIA.
The key areas you'll need to focus on when starting this journey are:
Business essentials
Marketing
Sales
Compliance
Financial plan development, delivery, and implementation
#3. 3 Tech Solutions Every Independent Financial Advisor Should Be Using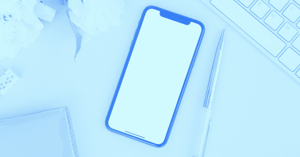 When talking to the financial advisors in our Network, I always make a point to ask, "What's the hardest thing you're facing right now?"
Unsurpsingly, concerns like compliance and marketing frequently come up. But perhaps more often people cite time—or rather lack thereof—as their biggest limiting factor. Nothing is necessarily going wrong with their firms—there's simply not enough time in the day to accomplish everything on their seemingly endless to-do list.
Lucky for us, we live in the 21st century and are armed with new technology created solely to make our lives easier.
But with this technology comes many options, which can lead to more questions.
Which technology solutions are worth my time? Is this really worth the cost? Just how steep is the learning curve?
Some technology like Zapier is life-changing (which is why it has its own blog post), but can take some time and effort to learn. In fact, most technologies have some sort of learning curve (some are much smaller than others) but the effort you put into learning how to leverage technology solutions will pay dividends well into the future.
#4. Money Well Spent in the First Year of Running Your RIA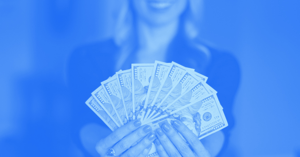 If you're thinking about starting your own RIA, you probably have a few questions...or a few hundred. How much should I charge? Where will I find my first clients? And, something that weighs heavily on every business owner's mind, how should I spend my money (if you even have any money to spend, that is).
Knowing how to effectively spend your money in your first year of RIA ownership is critical to the success of your firm. You need to weed out the "nice-to-haves" from the "must-haves" and distinguish your desirables from your non-negotiables.
Below, three XYPN advisors offer their advice on how to best spend your money (and how not to spend your money) in your first year of running your RIA.
#5. 10 Lessons You'll Learn in the First Year of Running Your RIA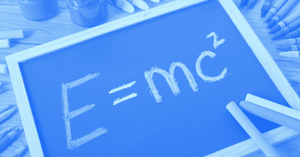 So, you're doing it. You've decided to quit your 9-5 job and jump feet first into the world of entrepreneurship. Congratulations!
For some people, this decision brings nothing but excitement. But for a lot of XYPN members who are just joining the Network, the idea of what lies ahead in their first year brings excitement tempered with uncertainty. Becoming your own boss comes with so much freedom—and so much responsibility.
As a Member Experience Specialist at XYPN, there are many facets to my job, but one constant is I talk to our members. A LOT. At this point, I've had one-on-one conversations with more than 400 XYPN advisors over the past year. During these conversations, we discuss their wins, their losses, their businesses, and their lives. We talk about where they've been, where they're headed, and what they've learned along the way.
#6. How to Find Your Niche as an Independent Financial Advisor: What Would Arlene Say?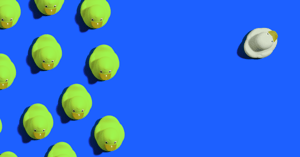 The market of available clients for financial planners in America is massive. It's impossible to serve every prospective client, and moreover to serve them all well. Every unique niche has its own unique set of financial pain points and needs. When you choose to serve one niche, you're able to accomplish a few things:
You focus your efforts. This is true for marketing, social media, advertising, continuing education, operations, technology , you name it. A niche helps you focus your efforts and overall business strategy This makes it easier on you as a planner to scale comfortably and do more of the work you love.
You offer higher value to clients. Have you ever heard the saying, "An inch wide, but a mile deep?" A niche practice helps you zone in on what your clients need and improve your knowledge base in those specific areas. You're able to truly level up your service offering because you're so focused on one specific area of financial planning. The value you can provide your small niche group of clients skyrockets!
#7. RIA Workflows 101: The 5 W's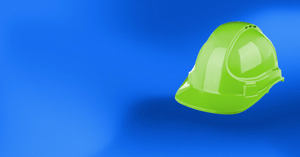 Why: Facing Capacity Constraints
A combination of hiring and outsourcing may be the best solution to overcome capacity constraints caused by client count in your RIA. As you approach 70 clients, it can become more challenging to appropriately serve existing clients as you continue to generate new business and onboard clients. However, the number of clients you work with is not the only factor for evaluating your capacity. What about capacity constraints caused by inefficient or absent processes? We need to make sure you are on the correct path to grow your business efficiently; this means you need to systematize and streamline everywhere you can. If you don't document your processes, you won't be able to evaluate and refine them as your business evolves. When you are facing capacity constraints, regardless of the underlying cause(s), the last thing you want to do is find time to establish your processes. Unfortunately, the longer you wait, the more overwhelmed you will likely feel.
#8. How Financial Advisors Can Master Referrals: What Would Arlene Say?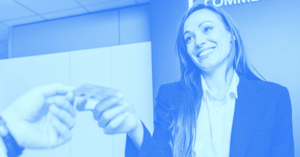 There is real value in building your network and learning to ask for referrals in a direct and efficient way. When you're able to clearly ask people to refer you the types of clients you want to work with, and you continue to build excellent relationships with the people in your referral network, you set yourself up to find success on several levels:
You're getting clear on who your ideal client is, which helps you to hone your message, improve your marketing, and your practice as a whole!
You're figuring out how to vocalize who your ideal client is so that, when people ask, you can communicate it.
You're building a network. A network of colleagues can help you to refer non-ideal clients out to advisors you trust. A network of COIs can help you to serve your clients when they need to talk to an attorney, CPA, or other professional. Long story short, asking for (and giving!) referrals is a fantastic way to create lifelong connections that benefit your business and your clients.
#9. Planning for Your First 12 Months as an RIA Owner: Part Two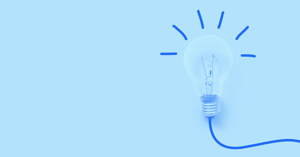 If your firm registration is now complete, congratulations! We know how much time and effort it's taken you to get to this point in your business, and you're now ready to get started on the launch process. If you're still waiting for that key piece of good news, keep holding tight and read on for an overview of the next two phases in the process: Business Launch and Business Growth.
Phase 3: Business Launch
The business launch phase is all about implementing your launch strategy, signing your first clients, and implementing your planning process, all of which XYPN's Advisor Success Team walks XYPN members through in their first year of firm ownership.
Marketing
In Part One of this blog series, we talked about creating a launch marketing plan—now that your firm is registered, it's time to execute that plan!
#10. 14 Sales Hacks for Independent Financial Advisors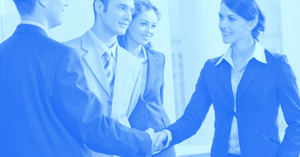 Sales. This word has a strange way of making people cringe. Maybe because when most of us think of sales, we immediately imagine a used car salesman—that stereotypical over-enthusiastic, slick-tongued guy who makes a living by overpromising and underdelivering.
But is that really what sales is all about? Nope. With the right tools, the act (some would call it an art) of selling transforms from sleazy to strategic. So saddle up and learn to love the "s" word because as a firm owner, sales plays a critical role in the success of your business.
For this blog, I turned to my colleagues across XY Planning Network, XY Investment Solutions, FA Bean Counters, and AdvicePay to pull together our top sales "hacks" to share with you. I hope these tips and tricks give you a fresh perspective on the art of selling and inspire you to try some new ideas.
---
Thanks for stopping by XY Planning Network! There is a whole lot more helpful, free content for independent financial advisors on #XYPNRadio, Michael Kitces's Nerd's Eye View, and the Bean Blog by our friends at FA Bean Counters.
---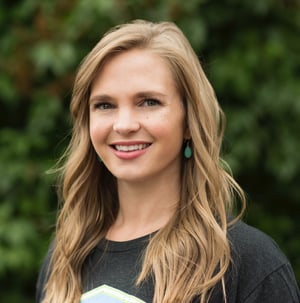 About the Author
As XYPN's Content Manager, Kelly is tasked with communicating the Network's value proposition to the world. For years, Kelly has helped organizations tell their stories in ways that inspire others to listen, and to care. Her penchant for a well-crafted sentence, good grammar, and clever wordplay has earned her the moniker "Word Whiz" around the XYPN office. She's thrilled to share XYPN's story with you and the rest of the world.