If you're thinking about starting your own RIA, you probably have a few questions...or a few hundred. How much should I charge? Where will I find my first clients? And, something that weighs heavily on every business owner's mind, how should I spend my money (if you even have any money to spend, that is).
Knowing how to effectively spend your money in your first year of RIA ownership is critical to the success of your firm. You need to weed out the "nice-to-haves" from the "must-haves" and distinguish your desirables from your non-negotiables.
Below, three XYPN advisors offer their advice on how to best spend your money (and how not to spend your money) in your first year of running your RIA.
Cady North of North Financial Advisors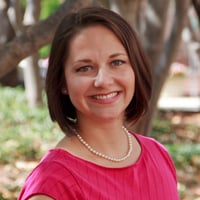 My biggest highlight on what not to spend money on in your first year is an SEO firm or consultant. It's a big waste of money in your first years of business and they can be scammy unless you know what areas of SEO you want to focus on.
One of the things I've learned from talking to dozens of advisors getting started around the country is that there aren't yet good resources on XYPN or elsewhere around the four basic (FREE) things you can do to get traction in your first year related to SEO.
Here's what I've learned and what I share with advisors starting their firms and they all give the feedback that they didn't know this stuff and that it's a game-changer. These tips also don't typically require you to know much about tech because there are step-by-step instructions on the internet.
Here's the frustrating part—I've seen plenty of advisors report that their website design services HAVE NOT taken the time to do these things when they ask about it, so you can't always trust your "tech people," to know and do this correctly.
You also can't trust your content management system (CMS) (whether Weebly, Wix, Wordpress, or Squarespace) to automatically set these things up either, even if they claim to be "SEO-friendly" or take care of SEO for you. Typically the type of SEO these CMS providers will only take care of is including keywords on your pages or posts. This is one tiny portion of SEO strategy, and it's useless if you haven't done the below steps. If Google doesn't know who you are, where you are, what you do, or whether to crawl your site, you won't rank high on any searches.
And now to uncover the myths and mysticism of SEO. You don't have to pay thousands for what you can set up for free!
What are the results? Even without a being a diligent blog poster, content creator or social media influencer, I routinely get more clients from "Google searches" and more organic traffic/site hits than is typical for other advisors. I'm not an expert and I've never taken a class in SEO, nor am I a versed in coding languages or building websites. I also didn't pay thousands to learn the "secrets of SEO" from a consultant. But I can tell you these basic free steps make a big difference, especially in your first years.
Steven Briggs of Briggs Financial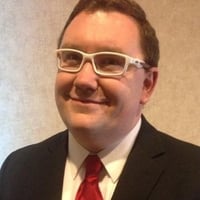 It is important to remember that as a business owner, you get the responsibility of making decisions about where and how the money coming in is spent. Some expenses are vital to function of the business—your registration fees and your taxes for instance.

Some expenses are costs that are necessary to provide service, but there are multiple vendors where you have options on how you solve a problem. It is prudent to examine carefully from the vantage point of what you want to be able to do, how certain services deliver that performance, what the related costs are, and figure out what is a best fit both for you and your clients.
The dark secret, though, rests in the expense choices that are not vital to business function, and not delivery of service related. When I think about areas like networking lunches and client dinners and marketing events, these are areas where you have enormous latitude and little to no guidance or oversight of where those dollars go and how effective your money AND your time are being spent.
That's where you have to make some careful decisions, because at the end of the day, what you earn is not just what you take in, but what you keep after paying what is vital and needed AND paying what is not vital and not needed. It's remembering that you control those behaviors, that when you take a prospect to lunch or dinner and write it off, while that's a nice gesture and you may not be taxed on that expense, you also don't get to keep the money spent on that meal.
That isn't to say don't go out for lunch. It is to say be purposeful with every dollar you choose to spend. When small business owners wonder why they have no money left for marketing, or feel the temptation to cut corners on client services because there just never seems to be enough money to buy what's needed for the business, they don't realize that they may be trading something that is unnecessary for something that their competition finds necessary to take away their business right out from under them.
Empower yourself to make active decisions about what you spend on and why. "Every dollar has a name" isn't just a personal finance slogan - it's a philosophy that ensure every dollar you choose to spend - and you do choose to spend all of them - is as sharp as a knife.
Bethany Bristow of Bethany Bristow Financial Planning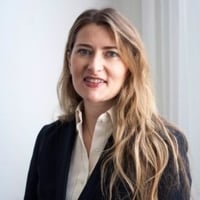 I never take a client out to lunch or dinner. I don't see that adding any value. People are busy and I don't think they want to spend time eating a meal with me. Time spent with clients is getting things done, which is why they are paying me. We meet at a coffee shop. I don't even necessarily buy them a coffee. Or we meet at the client's home, that costs exactly $0 and is appreciated for making it convenient for them.
So I'm very frugal and have to be with so many things I could spend money on starting up. Still, I've made some mistakes on some of my expenditures in my first year. Here are the three mistakes I made. I hired Advisor Websites to provide my website turnkey. It was so bad I couldn't launch it. I should have asked to see more examples and sites from actual CFP® clients of theirs.
Second mistake, I tried to have my logo designed on 99designs. I even paid for a premium contest. It was a waste of time and money! What I ended up doing was bartering with a friend who is a graphic designer. Didn't cost me any out of pocket and I was able to help him with his financial concerns. He delivered me a design I was very happy with.
Last mistake, was not so costly, but annoying, nonetheless. I needed a Morningstar analytical product. I paid for a subscription before realizing that I could get it for free from Blackrock.
---
Still hungry for more advice on how to best spend your dollars in year one of running your RIA? Use our free First-Year Budget Tool to help you understand and plan potential business expenses as you launch your own RIA.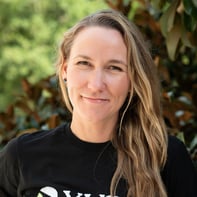 About the Author
Maddy Roche is the Director of Member Services at XYPN, and has been making moves and getting sh!t done since she joined the team in May of 2014 when the Network was made up of our first 30 founding members. Since then, Maddy has worked with and welcomed each of the Network's members, and helps all of them take advantage of XYPN membership. Maddy is responsible for member benefits and services, including management of vendor partnerships and member rollouts and initiatives. She manages the XYPN Member Experience Program.