I recently interviewed Shawn Tydlaska of Ballast Point Financial Planning in XYPN Radio Episode #103. Shawn is undoubtedly a success story. Within his first year of launching his RIA he has gone from zero to 38 clients – 26 of which are ongoing retainer clients. Success of this magnitude in an RIA's first year is rare, but not unachievable. Shawn made some interesting points in our interview, and I wanted to drill deeper into some of them here. We hear a lot of people's success stories coming from a vantage point where they're 3-5 years down the line from their initial RIA launch. Having Shawn's perspective – both the good and the bad – having just launched a little over a year ago is incredibly valuable.
Where in the world is he finding clients?
Let's get the big question out of the way: where in the world is Shawn finding his clients? Many new financial planners who have just launched an RIA of their own know this struggle all too well. There are so many opinions out there about how to find prospects, and who you should be working with. Michael Kitces is a big fan of finding your niche, and most advisors can attest that working with a unique niche of clients tends to be successful. Of course, your niche will shift with time, so it's important to start with a broad-spectrum idea of who you want to serve.
Shawn is no exception to this rule. He works with a broad range of financial planning clients, but has a center of gravity to keep him grounded in his prospect search. His typical client is a young, single professional, or a young family. His clients are smart, driven, and ready to take control of their finances. He enjoys working with people in his natural market in and around the Bay Area, but he also works with clients virtually who live outside of California. While some of his clients are outliers – the typical person who seeks him out does so because of his investing philosophies, his association with XYPN, and his planning specializations.
It may surprise you to hear that out of the 99 initial leads Shawn received in his first year, 40% of those calls came directly from being an XYPN member. When Shawn filled out his XYPN profile, he selected that he specialized in student loans. Whether you're part of XYPN or another financial planning community, the takeaway here is to utilize that tool. Had Shawn filled out his profile with general information, he may not have shown up in searches.
Shawn also took advantage of fully compliant social proof. Social proof is often a hot topic issue with financial planners. Most of them are nervous about compliance, and reasonably so. Nobody would want to unintentionally break the rules. However, the only true rule you need to be following on social sites where you're listed is that if you ask someone to review or endorse you, you have to ask all your clients to do the same. Similarly, you can't pick and choose which endorsements you use – if a negative review of your services exists, you can't take it down. You also can't openly endorse any products or services, or make any financial guarantees, but that goes without saying.
Shawn has found success on Yelp with clients (and prospects) leaving positive reviews. More importantly, though, he tapped into his existing network early on to gain a following and leads. He curated all his contacts from Gmail, LinkedIn, and Facebook and sent an email blast announcing his RIA launch. He connected with people on social media and requested that they like and follow his different channels. He talked up his services and opened himself up as a resource. Ultimately, he didn't feel the need to be a pushy salesman – just by being consistently present and providing valuable resources and information he found that he received more referrals than if he'd have asked outright.
How did he increase his conversion?
Originally, Shawn was converting approximately 30% of all his prospect meetings. He used a template that many advisors use: clients reach out, you schedule a first meeting, you email them a proposal…and you wait to hear back from them. Often you never do. Disappointed with his 30% conversion rate, Shawn invested in sales training. As a result, he completely reworked how he set up his initial prospect meetings.
His new, successful, system looks like this: the initial client meeting is only a "get to know you" meeting. There's no pressure, it's just a discussion. The next step is to have a second meeting where Shawn goes over their goals, their net worth and how he can help it grow, his proposal, and how his services can ultimately help them achieve their big-picture financial goals. After implementing this structure, Shawn has a conversion rate of 75% - that's 2.5x more than he had before he made this one small change.
Shawn also made a few additional changes in his practice that helped increase his conversion. First, he made himself as available as possible. By using the Calendly extension on his website, he chose to leave spots available to schedule meetings in the evening and on the weekends as well as during the week. If your clients are primarily young professionals, like Shawn's are, this makes total sense. They may not have time to meet you during their work week – and taking the small step to be more available to them puts you ahead of the competition.
Second, Shawn focused on his website content. He put his website together himself using Squarespace, and chose to write the content himself, as well. Shawn included whiteboard videos of what it's like to work with him, videos of him introducing himself, heartfelt content, and an FAQ page that helped him start a conversation with prospective clients before they even reached out to set up a meeting.
Small changes really were the name of the game for Shawn as he started out – and I think that we can all take something away from that. You don't always need to be making massive shifts in your RIA. It's usually the little tweaks that end up making all the difference.
Looking ahead after "Year One."
The one piece of advice Shawn has for new advisors that was given to him when he started out is to be confident in yourself and the value that you're bringing to the table. Even if you feel like you have no experience and you aren't ready to start working with a client, just having gone through the training and the process to obtain your CFP makes you infinitely more qualified than you can imagine.
Regardless of how long you've been working in your RIA, your work is valuable and you are qualified. When Shawn first started out, he felt what many advisors feel – that creeping sense of impostor syndrome. Have confidence in your financial planning philosophy and your background – you don't need to know everything, and you probably will never truly know everything. If you come across a question you don't know the answer to, do the research and figure it out. Everything you learn only adds to your inherent value.
Use that driving confidence in your own value to not only push ahead when the going gets tough, but also to take the time to invest in yourself. Continue your education, get involved in discussion groups, stay up to date with changes in the industry, always continue to ask questions, and fight complacency in your practice.
Shawn has spent a lot of hours building his RIA, and he wants everyone to know that despite his success, things aren't always a walk in the park. "It's really hard, especially being out on your own," Shawn says. "I don't have anyone to talk with on a day-to-day basis, and I think that's something I'm struggling with right now." It's important to take care of the mental side of your practice, which is what Shawn's getting at here. To address these issues, Shawn has recently hired on a business coach and is engaging in more study groups to make the daily grind less of a lonely experience.
When we hear stories about someone like Shawn, who's absolutely killing it in year one of his RIA, we often want to know how we can emulate their experience to achieve similar results. These are just some of the insights that Shawn Tydlaska shared on Episode #103 of the XYPN Radio podcast. For more information on finding success when starting an RIA, listen to the full podcast here, or check out some of these additional resources:
Creating a Business Plan for Your Financial Planning Practice
Episode #23: The How and Why of Monthly Retainers with Alan & Kitces
Choosing the Right Fee Structure
Want to hear the full episode to learn more about Shawn's first year in his RIA? Listen on XYPN Radio here.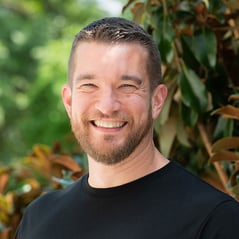 About The Author
Alan Moore, MS, CFP® is the co-founder of the XY Planning Network, a support network for advisors looking to serve next generation clients. He is also the CEO of AdvicePay, the first and only compliant payment processor for financial advisors. He is passionate about helping financial planners start and grow their own fee-only firms to serve Gen X & Gen Y clients largely ignored by traditional firms. Alan has been recognized by Investment News as a top "40 Under 40″ in financial planning, by Wealth Management as one of a "The 10 to Watch in 2015″, and was the first recipient of the NAPFA Young Professional award in 2015. Alan frequently speaks on topics related to technology, marketing, and business coaching, and has been quoted in publications including The Wall Street Journal, Forbes and The New York Times. He is also the host of XYPN Radio, one of the largest podcasts for independent financial advisors. He currently lives in Bozeman, MT so that he can hit the slopes on powder days.