Ep #218: Hyper Growth Working with Clients in the Oil and Gas Industries - The Career of Michael Rahn
August 28, 2019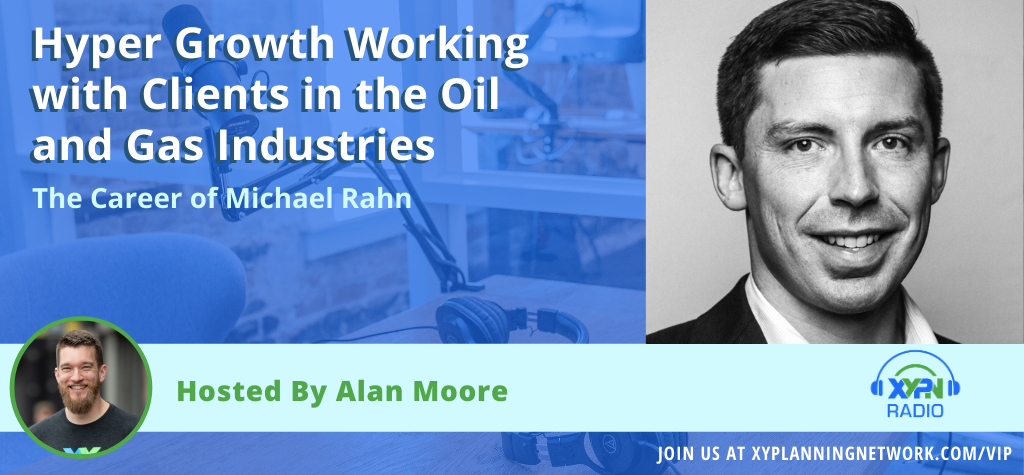 Today's guest has found impressive success working with retirees and soon-to-be retirees in the oil and gas industry, and by employing a unique fee structure that he has found suits his niche. Michael Rahn is the founder of The Sum, a financial planning firm he has grown phenomenally fast, and now serves 21 ongoing clients with a $4,500 annual fee minimum.
In this episode, Michael shares why he decided to leave a large retail-focused firm—where he worked for over 10 years—to start his own RIA, as well as how he achieved such massive growth for his business. Listen in as he shares his best tips for growing a firm, his hiring plans for the future, and more.
Listen to the Full Interview:
What You'll Learn from This Episode:
An overview of Michael's career.
Why he decided to start his own RIA.
How he has grown his firm so quickly.
His unique fee structure.
What his hiring plans are for the future.
The importance of writing things down.
Advice Michael would give his younger self.
Featured on the Show:
This Episode is Sponsored By:

Have you ever wished there was someone to handle the time-consuming tasks of researching, performing due diligence, monitoring, trading, and rebalancing your firm's assets under management? Or someone to facilitate trading, rebalancing, reporting, billing, and invoicing for your firm? XY Investment Solutions, powered by XY Planning Network handles all that and more, leaving you free to focus on what you do best: serving your clients. Learn more about this turnkey asset management platform built for the next generation of financial planners at xyinvestmentsolutions.com.
Share
Get episode alerts by email
Ep #217: How to Be a Real Financial Planner from the Perspective of a Financial Therapist - An Interview with Ed Coambs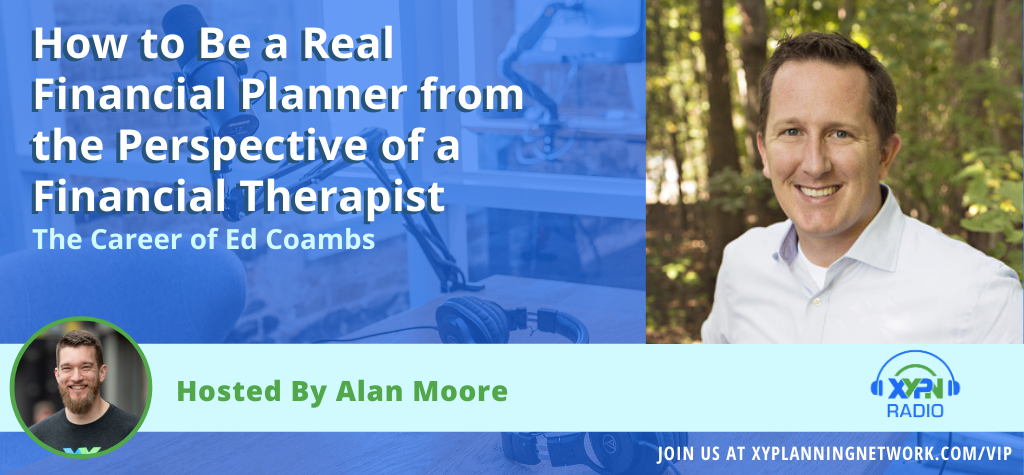 Ep #217: How to Be a Real Financial Planner from the Perspective of a Financial Therapist - An Interview with Ed Coambs
Ep #216: From the NFL to Starting a Firm - The Career of Kevin Mahoney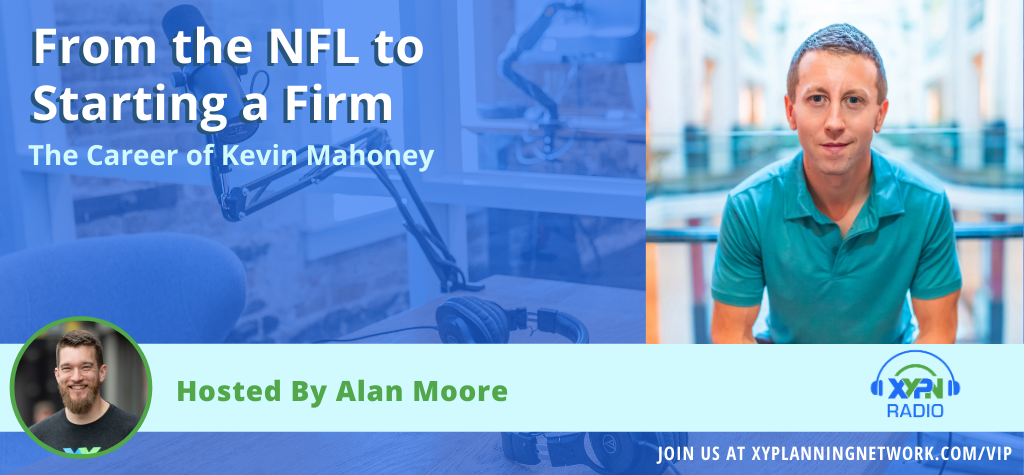 Ep #216: From the NFL to Starting a Firm - The Career of Kevin Mahoney
Ep #219: Adding 100 Clients This Year with a Team of 6 by Focusing On His Niche - The Career of Daniel Hannoush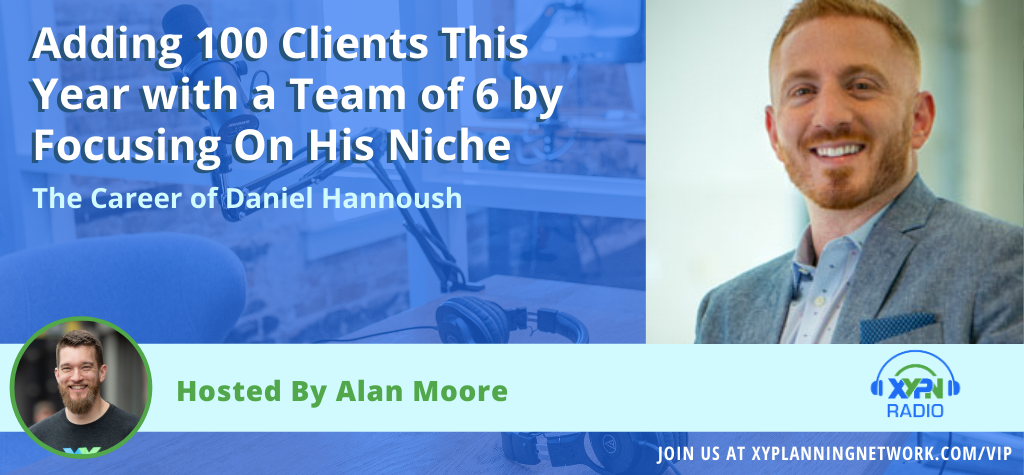 Ep #219: Adding 100 Clients This Year with a Team of 6 by Focusing On His Niche - The Career of Daniel Hannoush