Ep #175: Financial Planning for Genentech Employees - The Career of David Barson
October 24, 2018
My guest today is a great example of how powerful it can be to nail down a niche. David Barson is the founder of Barson Financial Planning, and nearly two years after starting his firm, he has really started focusing on his ideal client profile: Genentech employees. Having started his own career in biotech and worked at the company himself, David is able to connect with current employees in ways most other advisors can't, making his client relationships that much stronger.
In this episode, David shares his experience transitioning into the financial planning world and ultimately making the leap to starting his own firm. Listen in to hear how he built his firm from the ground up, as well as key advice for other advisors hoping to do the same.
Listen to the Full Interview:
What You'll Learn from This Episode:
David's career path to where he is today.
Why his transition into financial planning was more difficult than he was anticipating.
An overview of Barson Financial Planning.
The firm's unique niche.
How David's experience working at Genentech helps him connect with his clients.
His service model.
How his fee structure has evolved.
Where his current clients came from.
How David balanced doing financial plans for different types of clients before he found his niche.
His current marketing strategy.
Why it's so important to frame how the advisor relationship will work upfront.
The revenue and expense numbers from David's first two years in business.
A key thing anyone thinking of starting a firm should keep in mind.
David's plans for his firm's future.
Advice he would go back and give his younger self.
Featured on the Show:
This Episode is Sponsored By: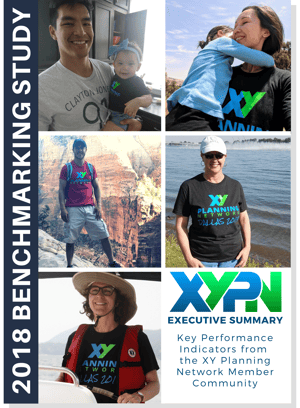 XY Planning Network's Annual Benchmarking Survey is out! Are you curious about the average number of clients XYPN members get in their first year? Or how successful niches really are? To answer these burning questions and more, we've again enlisted a professional research firm to complete our annual benchmarking study. Get your copy hot off the press and discover vital statistics such as the median advisor revenue by years in practice and sources of firm growth, from referrals to blogging, social media and more. Head over to info.xyplanningnetwork.com/2018-benchmarking-study to purchase your copy.
Share
Get episode alerts by email
Ep #176: Serving Homeschool Families As a Homeschool Parent - The Career of Wakefield Hare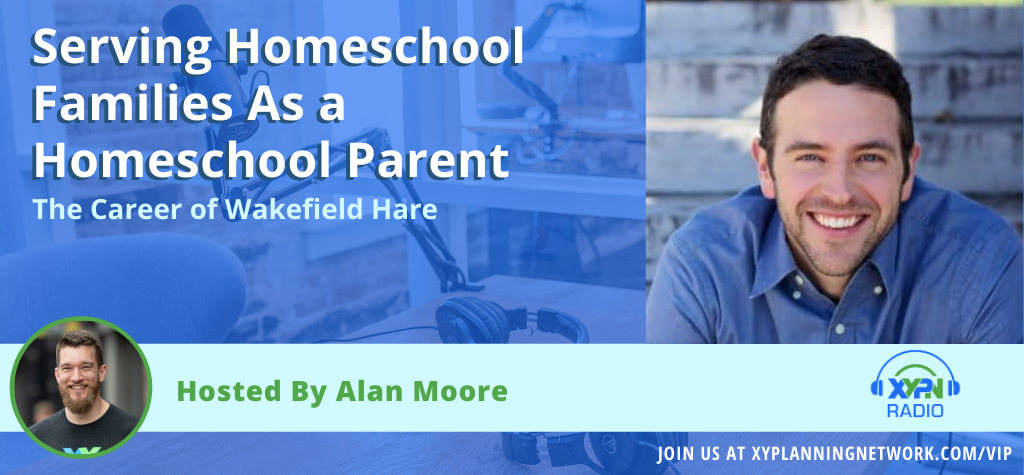 Ep #176: Serving Homeschool Families As a Homeschool Parent - The Career of Wakefield Hare
Ep #130: From $0 to $250,000 Annual Revenue in Just 13 Months - The Career of Patrick Brewer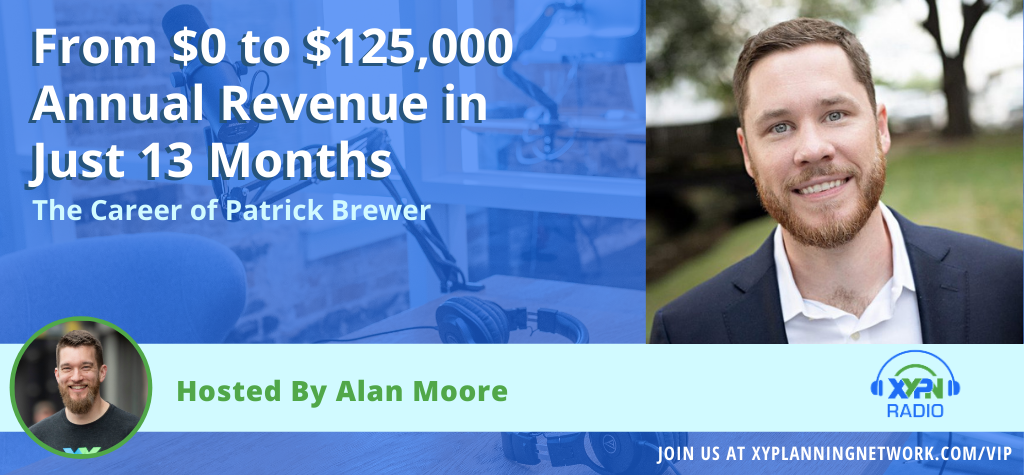 Ep #130: From $0 to $250,000 Annual Revenue in Just 13 Months - The Career of Patrick Brewer
Ep #163: Managing Astronomical Growth, Going From $30k to $330k of Annual Revenue in 12 months - The Career of Kyle Moore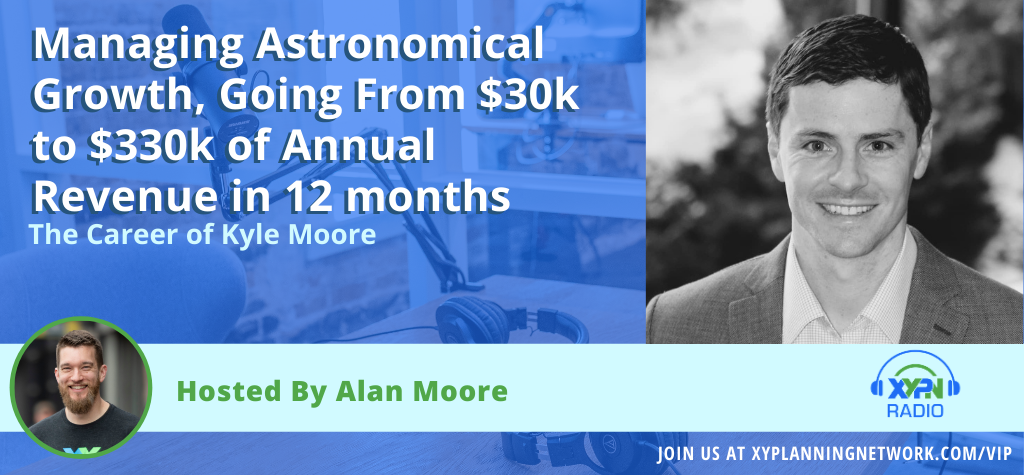 Ep #163: Managing Astronomical Growth, Going From $30k to $330k of Annual Revenue in 12 months - The Career of Kyle Moore