Ep #152: Leveraging Their Passion for the Environment to Grow Their SRI-Focused RIA - The Careers of Courtney & Morgan Ranstrom
May 16, 2018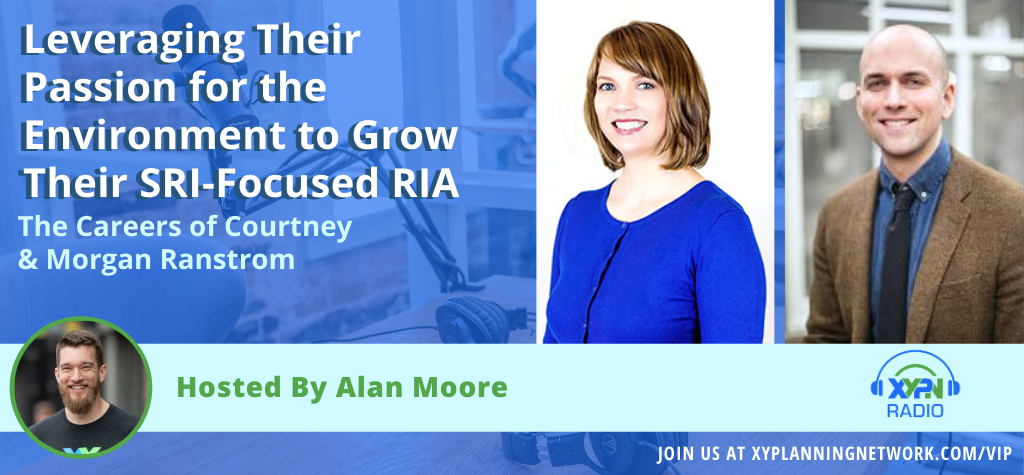 Today I'm excited to have siblings and XYPN members Courtney and Morgan Ranstrom on the show! Co-founders of Trailhead Planners, the two found an interesting niche working with clients who care about their environmental footprint and want to build carbon-neutral portfolios.
With complementing skill sets (Morgan is more of the big-picture person and Courtney is the realist who focuses on the operations of the firm) the pair works really well together to provide real, comprehensive financial planning for their clients. Offering an awesome blend of comprehensive financial advice with investment expertise, this duo is incredibly dynamic and are doing some really interesting and creative things in their business. Listen in to hear all about it.
Listen to the Full Interview:
What You'll Learn from This Episode:
How Courtney and Morgan got into financial planning.
Why they decided to start their own firm.
What they did to bring their clients over from their previous firm.
How they split duties at Trailhead Planners.
Things that can make working from home a challenge.
What leads to people getting pigeonholed.
The siblings' take on how The Kinder Institute of Life Planning compares to Money Quotient.
How their passion for social responsibility and the environment shows up in the work they do with clients.
The challenges of SRI.
Advice Courtney and Morgan wish they could go back and give their younger selves.
Featured on the Show:
This Episode Sponsored By: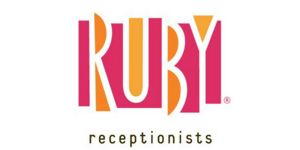 Did you know that 72% of callers who reach an automated answer will hang up without leaving a message and often call another advisor? A missed call can cost you a new client or chance to grow wallet share with existing ones.
That's why finance professionals rely on Ruby®'s live receptionists to answer calls, transfer only the calls they want, take messages, collect new client intake, make follow-up calls, and more—allowing them to accomplish more and grow.
Let Ruby help you increase productivity and give outstanding client service with every call. For a special offer visit callruby.com/XYPN and use promo code XYPN, or better yet, call us at 844.853.7829.
Share
Get episode alerts by email
Ep #172: How Two Full-Time Firefighters are Running a Successful Financial Planning Firm - The Careers of Leo Nunez & James Estep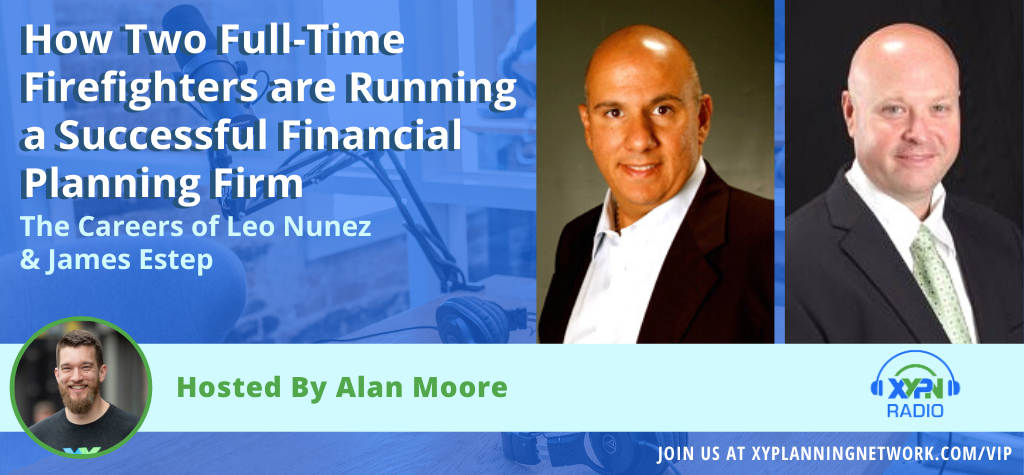 Ep #172: How Two Full-Time Firefighters are Running a Successful Financial Planning Firm - The Careers of Leo Nunez & James Estep
Ep #213: Navigating the Regulatory Landscape for Monthly Fees in Financial Planning - With Michael Kitces and Scott Gill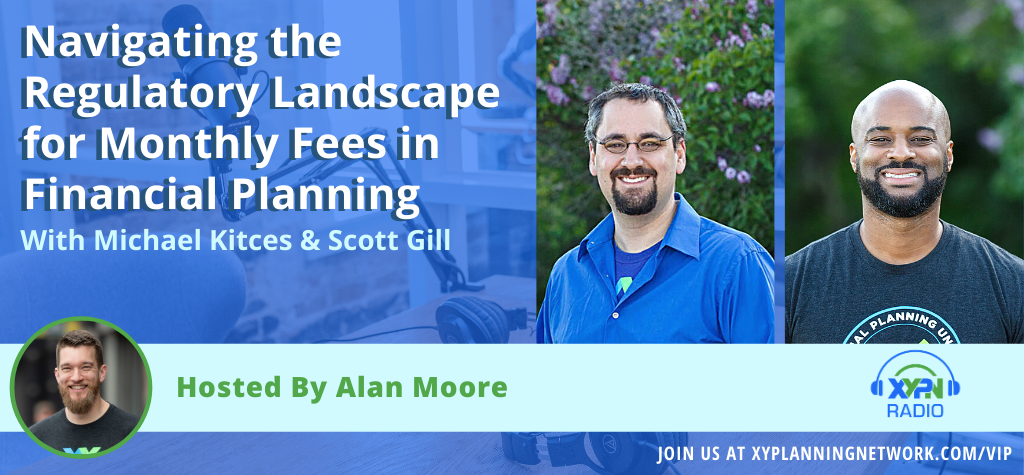 Ep #213: Navigating the Regulatory Landscape for Monthly Fees in Financial Planning - With Michael Kitces and Scott Gill
Ep #113: Building a Niche Practice in Rural Minnesota - The Career of Tony Madsen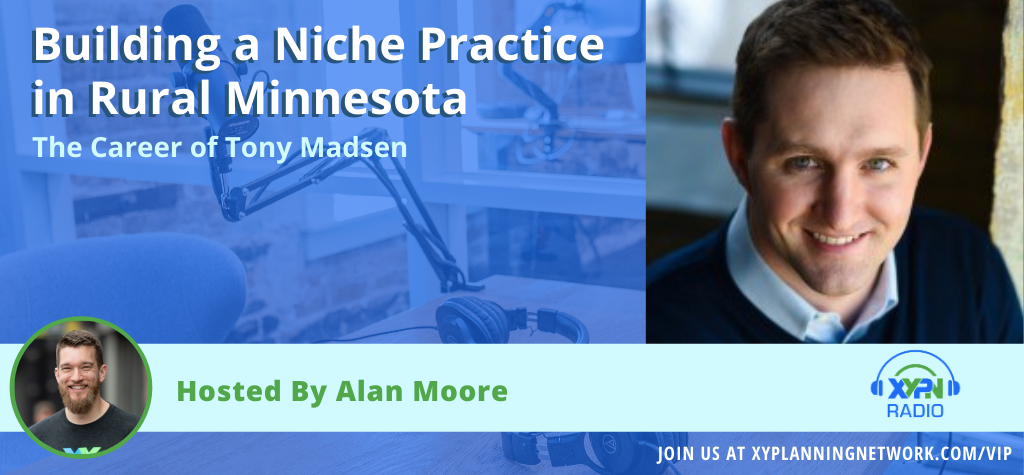 Ep #113: Building a Niche Practice in Rural Minnesota - The Career of Tony Madsen