Ep #134: Leveraging SEO and Print Advertising to Supercharge Your RIA Growth - The Career of Taylor Schulte
January 10, 2018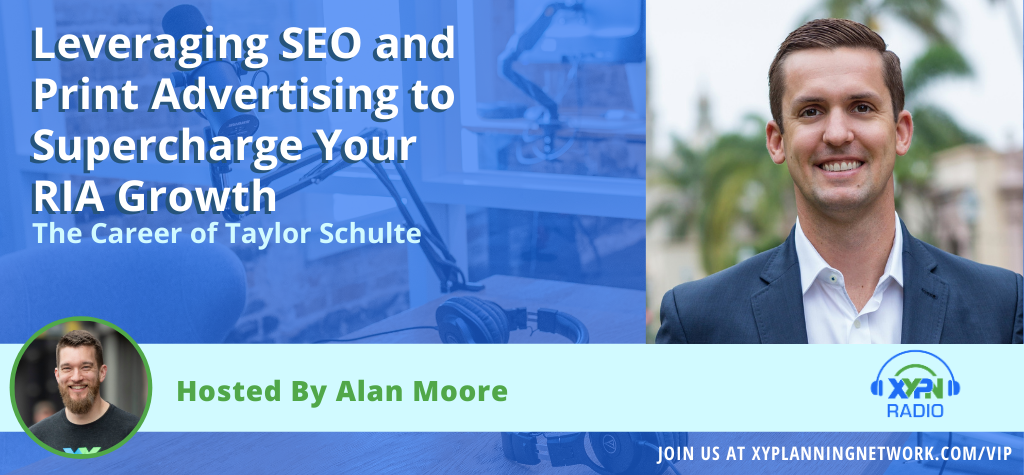 The process of transitioning from working within a firm to transitioning into a more independent hybrid RIA model and finally to owning his own RIA has given Taylor Schulte some great insight and experience. He joins us on the show to talk about these transitions, the ups and downs and how he ended up where he is today. From the details of working under an umbrella RIA to the details of owning his own RIA, Taylor has a lot of insight to share.
Taylor talks in detail about the benefits and drawbacks to working under an umbrella RIA and shares some valuable information on hiring challenges and growing his firm through different marketing strategies and techniques. Taylor reveals details about why he spends more on advertising than most advisors and how it has been very successful in growing his firm.

Read our blog about this episode!
Listen to the Full Interview:
What You'll Learn from This Episode:
What steered him away from working with a firm and towards a more independent route.

Why he eventually decided that the hybrid RIA wasn't for him.

The benefits of going all-in to be a fee-only firm.

What the process looks like to "tuck-in" under a larger RIA.

The benefits to working under an umbrella RIA.

The negative sides to working under an umbrella RIA.

How the definition of fee-only is changing.

Why most advisors don't spend money on marketing and why he decided to invest more into it.

What types of advertising they use and how it's working for them.
Featured on the Show:
This Episode Sponsored By:

Support for today's episode comes from Ruby Receptionists, the only live remote receptionist service dedicated to helping financial service professionals win more clients and build trust. From their studio in Portland, Oregon, Ruby's friendly, professional receptionists ensure exceptional client experiences by a
nswering calls live in English or Spanish, t
ransferring calls, t
aking messages, a
ddressing common questions, c
ollecting new client intake, m
aking follow up call and
more—just like an in-house receptionist, at a fraction of the cost.
Let Ruby help you turn rings into relationships! For a special offer visit

callruby.com/XYPN

and use promocode XYPN Or call (844) 853-7829
Share
Get episode alerts by email
Ep #133: Investing for the Future Leveraging a Firm-Within-a-Firm Model - An Interview with Andy Brincefield and James Matthews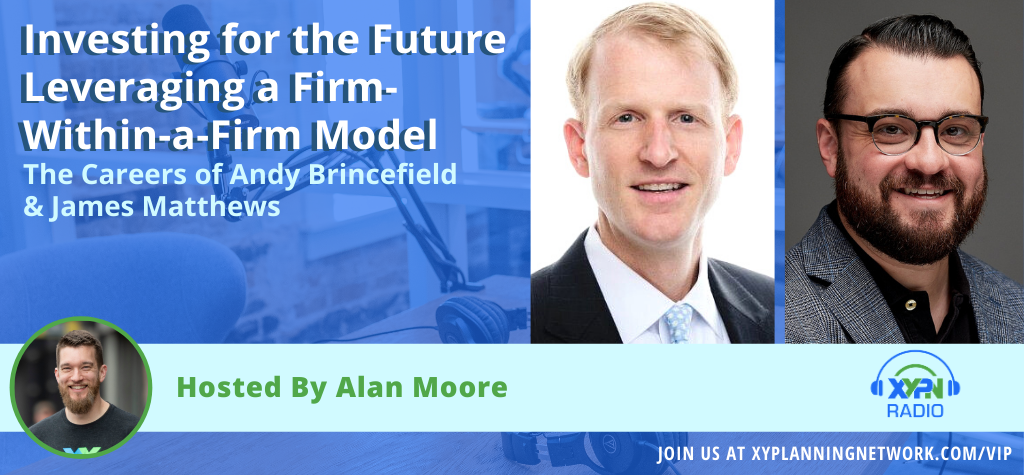 Ep #133: Investing for the Future Leveraging a Firm-Within-a-Firm Model - An Interview with Andy Brincefield and James Matthews
Ep #179: From Managing a Hedge Fund to Building an RIA - The Career of Michelle Gass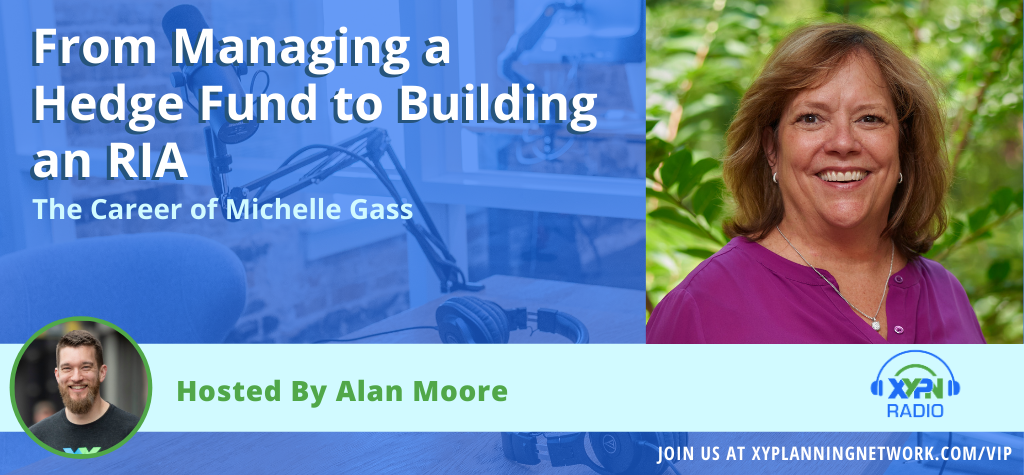 Ep #179: From Managing a Hedge Fund to Building an RIA - The Career of Michelle Gass
Ep #89: What's Holding You Back From Success in Sales - An Interview with Nancy Bleeke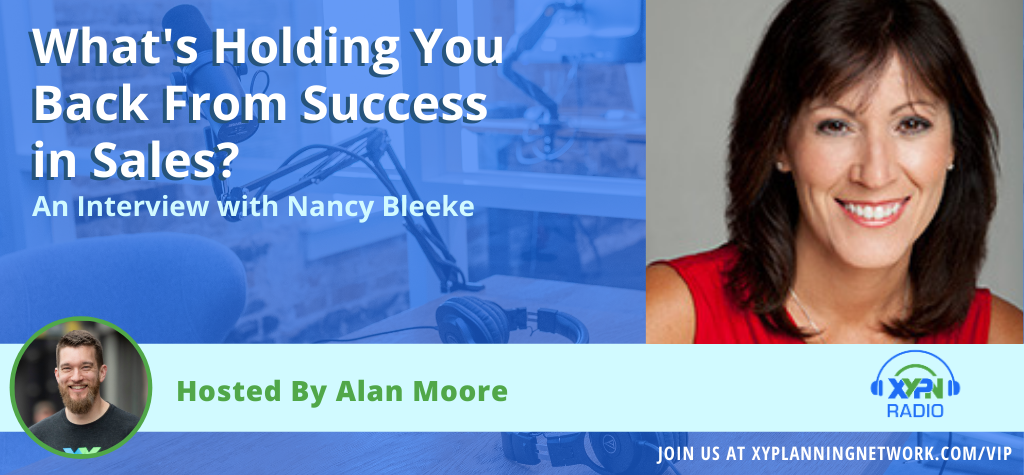 Ep #89: What's Holding You Back From Success in Sales - An Interview with Nancy Bleeke