The Art of Reinvention with Simidele Adeagbo at #XYPNLIVE 2022
In 2018, Simidele (sim-me-day-lay) Adeagbo (ah-day-ahg-bow) became the first Nigerian Winter Olympian and the first African and Black woman to compete in skeleton (a sport in which athletes hurl themselves headfirst on a sled down an icy hill at 80 miles an hour) at the Olympics. All while navigating a predominantly Eurocentric, male-dominated sport on the world's biggest stage, where a woman of color had never been represented. Another barrier she didn't let get in her way? She had no prior experience in skeleton.
Simidele embarked on an epic 100-day journey to becoming both the first African woman and the first Black woman to compete in Olympic skeleton even though she had no prior experience in the sport. Reinvention is a concept Simidele knows well, and she also knows it is essential for personal growth and evolution. It's not always easy to achieve, though, so to help you navigate the reinvention process, Simidele will share the transformational blueprint from her 100-day journey to Olympian status during her keynote at #XYPNLIVE 2022.
In her interactive keynote designed to invite courage and resilience, you'll learn how to take control of your future while remaining true to yourself. Learn how to move toward new or improved goals, navigate change and explore what your next reinvention might look like for you. Learn about showing up and being bold. You'll explore how to stay focused, overcome challenges, and build agility and resilience. Simidele will encourage each member of the audience to imagine your limitless possibilities and find your power in a way that emphasizes your own unique strengths.
Check out the full conference schedule and grab your pass for the can't-miss event for fee-only advisors here.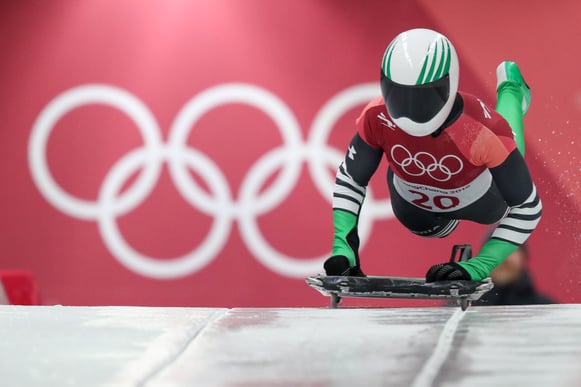 Simidele Adeagbo competes at the 2018 Winter Olympics. Image credit: Kevin Jairaj/USA Today
Simidele reinvented herself to get where she is today. She has an inspiring journey to share and there are major parallels within your career as a fee-only financial advisor.
An Olympian's Journey
For more than fifteen years while on her quest to the Olympics, Simidele led innovative marketing campaigns and managed global multi-million-dollar business segments at Nike. Through her unique and powerful experiences as a respected business leader, world-class athlete, and seasoned storyteller, she now coaches, teaches, and inspires people around the world. Balancing her contagious energy with practical winning strategies, Simidele has honed her message that will help you develop your potential.
She will take the #XYPNLIVE audience on their own personal journeys to help each advisor unlock the power they have as change-makers, challenge the status quo, and boldly transform their mindsets and narratives. The Art of Reinvention with Simidele Adeagbo at #XYPNLIVE 2022 will empower advisors to imagine the limitless possibilities, provide them with a blueprint for reinvention, and learn how to harness reinvention to emphasize your own unique strengths.
You won't want to miss this one, so grab your pass for #XYPNLIVE 2022 here before pass prices increase June 30 at 11:59 PM MT.
Connect with Simidele:
---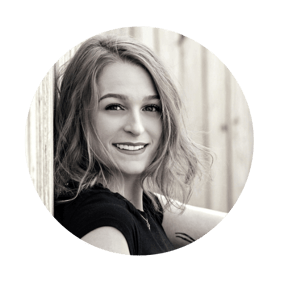 About Emily Campbell
Emily Campbell is Senior Associate Editor on XYPN's Marketing Team. She is passionate about language and writing, swoons over an illustrative alliteration, and she can't believe she gets the opportunity to communicate with the world about the XYPN movement. When she's not looking for her next chance to use an em dash, she spends her time with her rescued pit bull named Dog, coexists with spiders as an extension of her vegan values, and engages with the (mostly dead) philosophers that live in her head.