You got your ticket. You downloaded the app. You memorized the schedule. You know everything there is to know about XYPN LIVE 2018...or do you?
Here are six totally awesome things you probably don't know about our 2018 conference.
#1. We Have a Bar Just for Nerds
And we'll be serving ice cold knowledge.
Geek out at the Nerd Bar with eight of XYPN's technology partners: AdvicePay, Capitect, MoneyGuidePro, Orion, RightCapital, RobustWealth, Smart RIA, and XY Investment Solutions.
Have a burning question or need help troubleshooting a problem on one of these platforms? Pop on over to the Nerd Bar for in-person technical help and training.
#2. And a Room for Introverts
For introverts, or really anyone for that matter, attending a conference can be exhausting. Most people—introverts and extroverts included—need quiet time to recharge throughout the day. That's why we've dedicated an entire room to just that.
Our Introvert Room provides a quiet, calm space where conference attendees can spend time away from all the noise, people, and other stimuli of the main conference space.
Not an introvert, but still feel mentally zapped at conferences? We feel you. After non-stop networking, even the most extroverted of extroverts can feel drained. Good news: you're welcome in the Introvert Room too. Just be sure to check your conversations at the door.
#3. There Will be an Exclusive Movie Screening!
XYPN LIVE 2018 attendees have the opportunity to attend an advance movie screening of a new documentary, IMPACT, from InvestmentNews and Vanderbilt Securities. This documentary highlights the what, why, and how of impact investing.
Following the screening, attendees will have a chance to meet the team behind the film, including a special guest whose life has been entirely reshaped by impact investing.
Check out a sneak peek of this inspirational documentary.
#4 & 5. We Put our Blood, Sweat, and Tears into this Conference—and You Can Too!
Well, your blood and sweat, anyways.
We're big on giving back, and we wanted to provide that opportunity to conference attendees too. So we teamed up with the American Red Cross to host a blood drive at XYPN LIVE. Donating blood is fast, easy, and rewarding­. Every two seconds, someone in the U.S. needs blood, with more than 41,000 blood donations needed every day. A single donation can help save up to three lives.
If giving blood isn't your thing, you can still get those feel good vibes in the form of good old-fashioned endorphins. The group fitness studio, TruFusion STL, has extended a special offer to XYPN LIVE attendees. Score a $30 3-day pass and get your heart pumping with any one of a wide variety of classes, from yoga and pilates to circuit training and boot camp style classes (all gear rental fees are waived!). There's even a battle ropes class if you're feeling particularly nuts ambitious.
#6. You Can Meditate with XYPN's Very Own Maddy Roche
XYPN's Director of Getting Sh!t Done, Maddy Roche, will lead 15-minute morning meditation sessions at XYPN LIVE.
Meditation can reduce stress, increase focus, and even put you on the fast track to being happy. It can be challenging to feel centered amidst the chaos of a conference, but starting your morning with a short meditation session can help you regain your balance.
If "Meditate with Maddy" wasn't on your conference bucket list before, it certainly should be now.
So there you have it. Are you surprised?
These are just six things we have in store for you at XYPN LIVE 2018. But that's not to say we don't have at least a few more surprises up our sleeves…I guess you'll just have to join us in St. Louis to find out.
---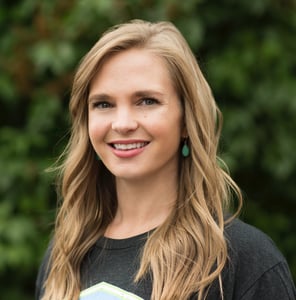 About the Author
As XYPN's Content Manager, Kelly is tasked with communicating the Network's value proposition to the world. For years, Kelly has helped organizations tell their stories in ways that inspire others to listen, and to care. Her penchant for a well-crafted sentence, good grammar, and clever wordplay has earned her the moniker "Word Whiz" around the XYPN office. She's thrilled to share XYPN's story with you and the rest of the world.