Every year at XYPN LIVE we have a one-of-a-kind Exhibit Day. What makes it so special? Exhibit Day provides attendees with an entire day dedicated to connecting with representatives from top companies in our industry, and it's one of the most action-packed, robust days of the whole event! We take great care to ensure the day is a productive use of your time—we're selective about the exhibitors we accept, inviting only those who are most relevant to your practice.
So, what companies can expect to see on Exhibit Day? Here are details on each exhibitor so you can get excited, make a plan for Exhibit Day, and find your next greatest partners to help take your firm to the next level.
---
AdvicePay

Our mission: Alan Moore and Michael Kitces started AdvicePay in April 2016 with the mission of empowering financial advisors to provide Gen X & Gen Y clients with real financial planning by leveraging our payment processing platform.
How we help advisors: AdvicePay is the only billing and payment solution designed specifically for financial advisors to facilitate the fee-for-service business model of financial planning for next-generation clients. With AdvicePay, advisors can efficiently be paid for their advice via credit card and/or ACH by their clients while remaining compliant. All of this is achieved on an efficient, user-friendly platform safeguarded by industry-leading data security services.
Why XYPN LIVE attendees should stop by our booth: Stop by the AdvicePay booth to learn more about how AdvicePay can help automate and streamline your financial planning processes, boost your revenue, and strengthen client relationships—all in the AdvicePay system! Plus, enter in our drawing for your chance to win an iPad!
What we're most looking forward to at XYPN LIVE: Some of our best ideas for system improvements and enhancements have come from our users, so we can't wait to conduct demos of AdvicePay and meet with current and prospective users.
What else we want attendees to know: AdvicePay is included in your XYPN membership. Stop by our booth to learn more about how you can get signed up!
---
Aim Research LLC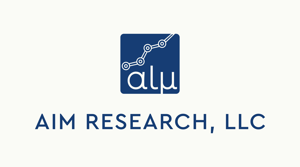 Our mission: To help advisors optimize client portfolios.
How we help advisors: We help advisors navigate the changing landscape of the economy to better serve client portfolio needs.
Why XYPN LIVE attendees should stop by our booth: Our company is different in that we give advisors the tools and the research to continue to be the portfolio manager. Many research firms look to help the advisor outsource investment management. We're empowering advisors to take control of their portfolio.
What we're most looking forward to at XYPN LIVE: The experience and energy we've heard and read about.
What else we want attendees to know: Ask us for a free consultation where we walk you through our research and optimization process.
---
Alliance of Comprehensive Planners (ACP)

Our mission: Our mission is to provide a philosophically united community for fiduciary advisors to share their wisdom in order to build exceptional financial planning practices, transform client lives, and grow client wealth.
How we help advisors: The acclaimed ACP Success Program has been used by successful financial planners for more than 25 years. Whether you are starting a new practice or transforming an existing one, you will find the tried and true tools, processes, and methodology in this step-by-step learning process offer you a solid foundation upon which to build and grow your own successful practice. ACP membership also provides access to the ACP brain trust to gain insight, advice, and answers from like-minded professionals.
Why XYPN LIVE attendees should stop by our booth: Stop by the ACP booth to learn more about how the ACP Success Program can help you grow and manage your comprehensive financial planning practice. Pick up a copy of our founder, Bert Whitehead's, book: Why Smart People Do Stupid Things With Money.
What we're most looking forward to at XYPN LIVE: Meeting advisors and would-be advisors who can benefit from the ACP Success Program and membership in the ACP community.
What else we want attendees to know: ACP is a unique, education-oriented professional association. Our focus is training and spreading the fee-only, comprehensive, fiduciary gospel for the benefit of advisors and consumers alike.
---
benjamin technology, Inc.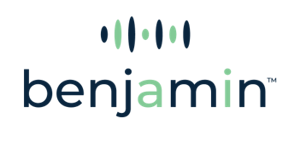 Our mission: We built benjamin (the digital assistant for RIA's) from the financial advisor's perspective to augment the financial advisor, creating efficiencies and deepening relationships, without losing the personal touch that makes advisors so valuable.
How we help advisors: benjamin, as a Business Support System, provides RIA firms with quantifiable and significant benefits including the ability for firms to grow faster as advisors and staff are freed up to pursue business development activities, as well as retain top talent as staff no longer are spending time on manual tasks and have an enriched job experience. benjamin's innovative, AI-driven technology synchronizes the RIA and Custodian technology stack to automate over 100 common workflows and tasks in order to bring efficiencies, scale, and cost savings across the entire client experience journey.
Why XYPN LIVE attendees should stop by our booth: Stop by to see how benjamin will elevate you and your team from having perform menial service/operational tasks and get some cool swag!
What we're most looking forward to at XYPN LIVE: Meeting and engaging with attendees and XYPN members—the emerging leaders of the profession, networking with other technology vendors, and learning from the content-packed agenda.
What else we want attendees to know: benjamin was recently recognized as the best Business Support System/Workflow Automation platform in the 2021 wealthmanagement.com's prestigious Industry Awards, "the wealthies"; as well as the firm's founder and CEO, Matt Reiner recognized as one of Investment News' "40 under 40" award winners.
---
Betterment for Advisors

Our mission: Betterment for Advisors is a leading digital-first wealth management platform and our mission has always been to build a better investment experience for you and your clients. We're dedicated to helping advisors streamline their everyday business so that they can focus more on what matters most—building deeper client relationships. By combining our technology with an advisor's personal touch, we are reimagining what's possible in wealth management.
How we help advisors: Betterment for Advisors is an all-in-one technology platform that can help advisors of any size streamline portfolio management and direct their services in a more cost-effective way. We offer automated, tax-efficient management tools across a range of advisor-driven and pre-built portfolios, so you can leverage our solution with your own models or choose from a curated list of available models from leading model managers—whatever best suits your firm's needs.
But it's not just about outsourcing routine tasks. When automation is used in conjunction with our paperless back office and intuitive user experience, it can help firms serve a new client segment: the next generation of investors seeking advice. There is a pipeline of potential clients who are just starting to make money and want to save in a smart way, but may not know where to start. By making it simple to open accounts, transfer money from other custodians, deposit money, and link a bank account, our technology can help you connect with prospects in the accumulation stage—who are often younger and expect a really seamless experience—in a way that's operationally efficient for you and attractive to them. It's a win-win.
Why XYPN LIVE attendees should stop by our booth: To have a better conversation. Really! Our team is pretty amazing and we're eager to listen to and learn about the challenges you're facing, whether you're just starting out or an established RIA.
What we're most looking forward to at XYPN LIVE: We really love that XYPN LIVE organizes a full day of uninterrupted networking for folks. We love meeting new people and, after many long months of video conferencing, we are extraordinarily grateful for the opportunity to connect in person again. That said, be sure to check out our virtual booth! Like many of you, we're navigating this new hybrid world and our booth has advisor resources as well as contact info available for our remote friends.
---
Bridge Financial Technology

Our mission: Bridge's mission is to empower advisors to deliver better outcomes for clients through automation and insights.
How we help advisors: Our software helps over 275 RIAs by giving them a new approach to practice and portfolio management that innovates beyond endless report settings. Standard back-office capabilities are just that—standard. We go further by transforming advisors' client data into proactive insights that help them run a more effective practice.
Why XYPN LIVE attendees should stop by our booth: Come check out a new way to do practice management and learn more about our XYPN-specific packages. Get early access to some of our newest insight capabilities and investment model management.
What we're most looking forward to at XYPN LIVE: Connecting with XYPN advisors! We enjoy the partnership we have with the XYPN Advisor Community and consider it an important source of product feedback for us as we continue to grow.
What else we want attendees to know: We would love to talk to you and hear your product feedback! What other new tech tools are you using that would make a good integration? What else should we be thinking about building and enhancing?
---
Canvilytics LLC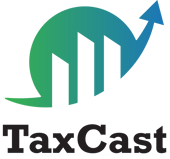 Our mission: We believe the positive effects financial advisors have on the lives of their clients cannot be overstated. Advisors help clients identify possibilities, clarify choices, avoid preventable mistakes, and remain accountable to their own plans. We seek to provide those advisors with innovative and engaging tools to deepen the relationships required to provide such advice.
How we help advisors: Financial advisors are uniquely positioned to assist clients in forecasting future tax liabilities – a significant cash depletion source in most budgets. Unfortunately, most tax forecasting tools are alternatively overcomplicated or oversimplified. The overcomplicated tools can dangerously stretch the expertise of advisors and the attention spans of clients. The oversimplified tools preclude robust planning. TaxCast™ is the solution for those advisors who want to provide the type of distinguishing, comprehensive advice that makes them attractive to prospects and clients.
Why XYPN LIVE attendees should stop by our booth: Advisors have historically earned the bulk of their compensation when clients moved investments to be managed by those advisors. Recently, a variety of factors have converged to compress AUM fees throughout the investment industry. XYPN is at the forefront of helping advisors implement alternative service delivery and payment models. These AUM alternatives require informed, high-value advice. TaxCast™ represents a tool for advisors to provide such advice in the area of federal taxes where complexity has often limited robust planning.
What we're most looking forward to at XYPN LIVE: Exhibiting at XYPN LIVE will allow us to meet the very advisors we hope to help have meaningful conversations with their clients about the impact of federal income taxes on the success of financial plans. Feedback from these advisors will enable us to identify and prioritize the enhancements that will make TaxCast™ accessible and relevant to even more advisors and clients.
What else we want attendees to know: TaxCast™ allows advisors to create visual and interactive client-facing tax forecasts. Using DragDropDeduct™ architecture advisors can "drag" transactions from a menu onto a work surface that TaxCast™ refers to as the "canvas." The canvas displays ten separate tax years so clients "see" the effects individual transactions can have on federal taxes over a multiple-year planning horizon. Advisors can drag individual transactions from one tax year and drop those transactions into another tax year to allow analysis of how changing transactions with controllable timing will affect forecasted tax liabilities. To speed transaction entry and editing, TaxCast™ allows transactions to be duplicated over multiple years to reflect both percentage and dollar adjustments.
---
Capitect

Our mission: Empower advisors to provide holistic and personalized advice
How we help advisors: Capitect enables advisors to provide clients with easy-to-use, holistic portfolio reporting that covers all their assets. Our rebalancing solution allows for mass personalization that scales, so clients are not forced into one of 5 models.
What we want advisors to know about us: One of our founders started a solo practice fee-only RIA before starting Capitect. If you're in a similar situation, come by and share your story.
Why XYPN LIVE attendees should stop by our booth: Pick up a redesigned t-shirt, meet our newest team member Kyle, and learn about the Capitect plan that's already included with your XYPN membership.
What we are most looking forward to as an exhibitor/sponsor: It's our first in-person event since the pandemic. We are excited to see everyone in person again!
What else we want attendees to know: If you ask nicely, Edwin might show you a photo of his pandemic hair.
---
CircleBlack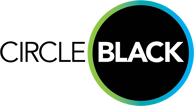 Our mission: The CircleBlack Advisor Platform and Investor Portal/App are designed to make advisors an indispensable part of their clients' financial lives. Our solutions bring together all the tools and technology Advisors needs and deliver it in a unified platform. With CircleBlack, we take care of the technology so the advisor has more time to focus on building relationships and growing their business.
How we help advisors: With CircleBlack's centralized wealth management hub for all advisor activities, Advisors can:
Work more productively
Manage clients and portfolios more effectively
Engage with clients in a way that builds trust and helps grow their business
Why XYPN LIVE attendees should stop by our booth: CircleBlack aims to increase the quality and frequency of client engagement and communication, responding to a demand for more transparency and hyper-personalized service—all as part of a platform built to allow engagement anywhere, anytime, through a range of digital devices.
Additionally, CircleBlack recently launched a major platform upgrade to our Advisor Platform to deliver configurable dashboards, faster load times, more custom options and expanded widget capabilities. Advisors and other users can now more easily configure their dashboards to accommodate their specific daily needs, while accessing more data on a single screen, all with fewer clicks, less scrolling and faster load times.
If you haven't seen CircleBlack lately, you haven't seen CircleBlack!
What we're most looking forward to at XYPN LIVE: We are excited to see and network with the Advisors we serve IN PERSON as well as virtually. The interaction and learning what advisors are looking for, what their greatest hurdles are, where they see the industry going helps us shape where to take our product next. We can't wait to see everyone.
---
Dimensional Fund Advisors • National Sponsor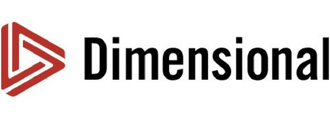 Our mission: At Dimensional, we aim to change the way people think about investing by implementing the great ideas in finance. The assets we manage represent more than shares in a portfolio. That money represents the savings, sacrifice, and dreams that investors have entrusted to us. We look to that responsibility to guide us in delivering transparent, reliable investment solutions.
How we help advisors: The value of the right financial advisor cannot be understated. For too many families and individuals, investing is a daunting component of their broader financial plan. By working with Dimensional, advisors can provide a better investment experience that clients can stick with in good times and bad. Advisors who work with us generally characterize our support team as an extension of their own team, and an insightful sounding board for ideas and best practices. We provide guidance on constructing model portfolios using Dimensional mutual funds, ETFs, and separately managed accounts, help advisors craft effective client communication on key investment principles and communicate best practices for the advisor's business strategy. This ultimately allows an advisor to seamlessly combine financial planning and investment management into a robust and compelling offering that appeals to their investor demographic.
Why XYPN LIVE attendees should stop by our booth: Dimensional has a culture of academic learning, teamwork, innovation, and resounding dedication to always do what's right for our clients. This is what drives us. We believe that XYPN and its advisor members exemplify this same drive. As a result, we provide XYPN advisors the investments, messaging, and business strategy support they need to grow their business and deliver peace of mind to their clients. If you could benefit from this support and you're interested in learning more about our mutual funds, ETFs, and separately managed accounts, we invite you to stop by our booth to hear about our virtual onboarding process.
What we're most looking forward to at XYPN LIVE: The Dimensional team always enjoys meeting the inspiring advisors that XYPN attracts. We love hearing about each advisor's journey leading up to the point when they decided to launch their RIA, and what dreams they and their clients hold for the future. We hope we can learn more about your business and how we can best support you moving forward.
What else we want attendees to know: Advisors face client situations that present a wide variety of opportunities and challenges. Let's have a conversation around how we might be able to help with solutions that allow you to save time and money, plus refocus on areas of the business you're most passionate about.
---
Docupace

Our mission: To democratize financial planning through technology that delivers smooth, efficient, transparent, and error-free workflows.
How we help advisors: We help improve efficiency, reduce errors, and enable digital client experience.
Why XYPN LIVE attendees should stop by our booth: To hear how our new partners, PreciseFP, can remove the burden of gathering client data.
What we're most looking forward to at XYPN LIVE: Interacting with some of the most client-driven financial planners in the industry.
What else we want attendees to know: We are here to listen, solve problems and deliver whatever XYPN LIVE attendees need to be successful.
---
Elements®

Our mission: To empower advisors with the standards, methodology, and tools they need to help more clients embrace the habits of holistic financial health.
How we help advisors: Elements is a cutting-edge system for Gen XYZ client engagement that dramatically increases the speed and simplicity of delivering advice and driving progress throughout the year. Our patented scorecard methodology focuses clients on improving the everyday components of financial health instead of orienting to retirement projections. And we do this in a beautifully designed mobile experience. It's an approach truly built for tracking financial progress that clients can actually understand and want to use.
With Elements, advisors can ultimately deliver an ongoing planning service that's efficient, repeatable, and drives regular conversations around the things that matter to clients.
Why XYPN LIVE attendees should stop by our booth: We just released our newest feature: automated net worth progress reporting. Come see how we proactively engage your clients to keep their own data fresh, so your meeting prep time goes way down, and your time with clients can be spent building relationships and consulting.
What we're most looking forward to at XYPN LIVE: XY advisors are on the bleeding edge of the financial advice industry, and Elements is the future of planning and client engagement. We share common beliefs and goals around driving incredibly deep conversations to help clients live more in the present, less in the future.
We're most looking forward to connecting with the very folks that will carry our industry into a new age! There's no one more capable of driving this (r)evolution than XYPN advisors, the most forward-thinking and values-focused professionals in financial advice today.
What else we want attendees to know: Download our app in the Apple App Store ahead of time (it's free)! Then swing by our booth and we can chat about how to use the app with your clients. Also, don't forget to schedule a demo with us to be entered to win free AirPods!
---
Emotomy
Our mission: Emotomy's vision is to enhance the lives and financial well-being of all people with a philosophy that is rooted in the belief that technology should empower people, not replace them. It rests upon the notion that the best technology is no substitute for the human element – and investors are best positioned to reach their goals when working alongside a financial advisor. Our view is that leading financial advice of the future will be delivered by a human connection, powered by digital interaction. We're on a mission to help financial advisors win the hearts and minds of their clients by digitizing the way they work and providing the tools to build better investments.
Originally designed by the Chief Investment Officer at Belvedere Advisors LLC as a solution to more efficiently, build, design and deliver sophisticated portfolios and client experiences. The company was purchased by Northern Trust Asset Management, a $1.2 trillion asset manager. The reason behind this was clear from the beginning. Our two companies shared a common mission to enable advisors and investors to achieve their most important goals by providing insights, solutions, and an exceptional client experience.
How we help advisors: With decades of experience serving financial advisors, we live by the mantra "we succeed only when you succeed". You provide the human connection, Emotomy provides the digital interaction. Together, we give investors access to personalized investment advice they can trust.

A Platform Tailored to Suit You
Emotomy is an institutional-caliber wealth management platform that lets financial advisors easily scale their value stream covering the most critical back, middle, and front office functionality and experiences. A true open-architecture solution, Emotomy offers advisors unique investment and custodial flexibility and enables you to provide scalable personalized advice to your clients by offering a highly customizable solution with robust portfolio construction capabilities—backed by the strength and security of Northern Trust Asset Management. With Emotomy's powerful portfolio engine, paperless automation, seamless integration with custodians, and management oversight feature, advisors and CIOs are able to spend more time enhancing the client experience and less on administration.
Emotomy allows advisors to:
Create sophisticated portfolios through Institutional caliber portfolio management
Harness the flexibility of open architecture that provides access to different custodians and investment options
Access benefits of Northern Trust Asset Management investments, solutions, research, and thought leadership
Elevate your brand by leveraging the customization and flexibility of a platform designed to meet you and your clients where you are and where you want to go
Enhance your client experience: Go paperless! Digitize your paperwork to improve efficiency, increase document security and compliance and potentially reduce operational costs associated with storage costs and printing
Why XYPN LIVE attendees should stop by our booth: Come see Emotomy in action! We've been busy enhancing the platform to make it easier for you to do more of what you want, and less of what you don't. And since we are backed by Northern Trust, we are offering advisors who stop by a free portfolio analysis from the experts at Northern Trust Asset Management.
What we're most looking forward to at XYPN LIVE: First, we are excited to meet with XYPN LIVE attendees! We are equally as excited to learn more about each advisor's business and discover—together—how we can help! We also want to hear and celebrate everyone's successes!
Second, we are excited to show off all the new enhancements Emotomy has to offer advisors—both on and off the platform.
What else we want attendees to know: Stop by to learn "s'more" about Emotomy's "sweet" wealth management platform, and leave with a treat!
---
Equita Financial Network Inc.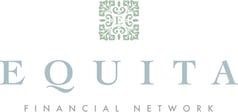 Our mission: Equita is founded by women to support women to thrive in the financial services industry, by providing the resources to run a high-quality autonomous financial planning firm. Founders, Katie Burke and Bridget Grimes launched their own firms in 2015 and 2016 respectively, with similar motivations: to better serve their clients, have the flexibility to spend with their families, to get paid what they are worth and to build a successful, thriving practice. From their shared experiences, they started to become sounding boards for each other, and as they asked more questions, they realized that the solution was to bring together like-minded women to share resources, ideas and best practices, and thus Equita Financial Network was born to fuel business success while empowering women in the financial services industry.
How we help advisors: As a female financial planner, what's your most important resource, your number one 'go-to'? At Equita, we believe that answer is community, but what does that mean? Together we are stronger, supportive and empowering of each other, women supporting women. As a community, we offer deeper meaning than a few professional networking gatherings. The many benefits include sharing in collective wisdom; there is strength in numbers and value in diversity of thought. We provide a built-in sounding board; a safe space to articulate your ideas, clarify your goals and get an outside perspective to bounce off others within the network. As successful women business owners, our community benefits from pooling our resources.
Equita has access to a network of finance professionals, business coaching, efficient technology and marketing services, compliance coverage, Errors and Omissions Insurance, and portfolio management solutions, including custodial relationships with TD Ameritrade and Charles Schwab. These partners have been carefully selected to meet the demands of high functioning RIA firms so that our clients can rest assured that they are in good hands. Our members are empowered to build thriving, autonomous firms with the benefit of being part of the community of Equita Financial Network, the first platform solely focused on women-led financial planning firms.
Why XYPN LIVE attendees should stop by our booth: At Equita, we love to connect with all the awesome women financial planners to hear your stories, share our experiences about working in the industry, and most importantly reconnect. Drop by to tell us your story.
What we're most looking forward to at XYPN LIVE: We are looking forward to the opportunity to connect with the XYPN community.
---
FeeX

Our mission: To help individuals grow their retirement wealth through advisor management of their held away accounts
How we help advisors: FeeX adds a valuable service that clients want without the advisor taking custody or dealing with additional compliance risk. FeeX offers increased security and management capability of held away accounts relative to past alternatives.
Why XYPN LIVE attendees should stop by our booth: FeeX provides a win-win for advisors and their clients, and you can easily sign up for a demo. Our team on site can walk you through setting it up and all the benefits it can provide.


What we're most looking forward to at XYPN LIVE: The opportunity to talk with a lot of great advisors and collaborate on how we can all build a better financial future for clients.
---
FiComm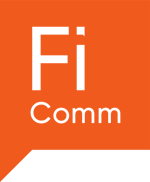 Our mission: FiComm's mission is to extend the impact of financial advice by leading human-centered business change through New Skool PR + marketing. Their award-winning podcast—aptly named The New Skool—showcases their philosophy by hosting spokespeople across the industry who are creating businesses in alignment with their "why," including XYPN's very own Arlene Moss and Carolyn Dalle-Molle.
How we help advisors:
FiComm has 3 offerings to support advisors at each stage of their growth and budget including:
Advisor Education—for the advisor focused on creating authentic and high-impact digital content. A series of cohort-based workshops in all things digital content and marketing including "Rock Your Growth, DIY Video + 30-day Podcasting Workshop."
AmpliFi—for advisors looking to boost and increase the impact of their current content to achieve their growth goals.
Agency—a full-service strategy and execution for advisory firm looking for an outsourced Marketing Department.
FiComm's offerings provide a variety of benefits to financial advisors. At our core, FiComm will provide expertise in any combination of marketing, public relations, brand, video-communication, coaching, digital outreach, crisis communications, and business consulting. However, it's FiComm's ability to offer partnerships on multiple levels that helps connect with various pillars of the financial services industry. For advisors or mid-sized firms that are operating comfortably but are looking to scale and develop communications strategies around their proprietary content, FiComm offers AmpliFi—it's newest service that works with clients on a quarterly basis to leverage pre-existing content. For advisors who are getting started on their own and want to learn the basics of marketing their new business, FiComm has an Advisor Education program offering a series of cohort-based coaching workshops on all things digital marketing. The coaching and workshops are designed to help advisors stand out in a crowded marketplace and supercharge their growth in the digital age. Finally, for fully established enterprises, FiComm offers a full-service agency model that essentially serves as a firm's outsourced arm for everything marketing and public relations related.
Why XYPN LIVE attendees should stop by our booth: We'd love to talk to you about all things video, podcasting, digital marketing and how we can help you build the business of your dreams.
Advisors who are looking to lean into strategic communications to help scale and grow their business can stop by and see which FiComm offering fits their current needs. Learn all the details about our AmpliFi, Advisor Education, and full-scale agency approach. This is a great opportunity to connect and ask questions with the communications experts who are working with advisors every day.
What we're most looking forward to at XYPN LIVE: We love XYPN Advisors and are excited to connect with the change-makers of the future. We can't wait to hear what's working for you and what isn't. Stop by and tell us about your journey! We're excited to connect with you, learn more about your business needs and goals, and share insights into how we can help you reach those goals.
---
Fidelity ESG ProSM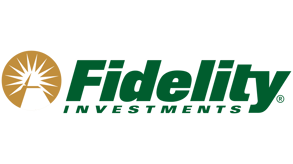 Our mission: Simplify ESG investing so advisors can build meaningful client relationships.
How we help advisors: ESG Pro is a service that helps financial advisors start and grow their ESG investment practice. Regardless of where advisors are at in their ESG journey, ESG Pro provides the knowledge needed to help guide clients with confidence. From ESG research and portfolio analysis to customizable ESG reporting and client conversation guides—your one-stop shop for ESG starts here.
Why XYPN LIVE attendees should stop by our booth: Investor interest in sustainable investing has been growing broadly. A Morningstar report found that 72% of the U.S. population expressed at least a moderate interest in sustainable investing*. In the past, women and millennials may have been the most interested in sustainable investing. That doesn't appear to be the case anymore.
Advisors will be able to see ESG Pro in action with live demos that highlight the ability to analyze portfolios and funds by both financial and ESG exposures, as well as the client conversation guides and reporting aspects of the software. In particular, advisors can see how easy it is to create customized ESG Reports that illustrate how ESG funds and portfolios perform on up to 24 ESG characteristics in comparison to traditional portfolios or benchmarks.
*Morningstar: The True faces of Sustainable Investing: Busting the Myths around ESG Investors, 4/2019
What we are most looking forward to as an exhibitor/sponsor: We believe sustainable investing can be a powerful differentiator for financial advisors and a great way to create and build meaningful relationships. We're excited to showcase ESG Pro as it's a white-labeled, custodian-agnostic platform, a great fit for breakaways and smaller firms looking to establish themselves in the market.
What else we want attendees to know: You do not need to be a Fidelity customer to access ESG Pro. ESG Pro is available to RIAs for an annual fee.
---
First Ascent Asset Management

Our mission: To make excellent portfolio management services available to advisors at an affordable price and provide an unexcelled level of service and support.
How we help advisors: We provide a range of outsourced portfolio management services to advisors for a low, flat fee. Outsourcing portfolio management gives advisors time to work on other aspects of their business, and provides them with access to an experienced team of investment professionals to support the growth of their business. We also provide advisors with tools to help them better serve existing clients and help them acquire new ones.
Why XYPN LIVE attendees should stop by our booth: Our low flat fee and our broad range of business-building services makes us unique in the industry. We were ranked by advisors as the #1 TAMP and #1 Online Portfolio Management Tool for the last two years in the T3/Inside Information Advisor Software Survey. We'd love to show you how our award-winning offering can help you grow your business.

What we are most looking forward to as an exhibitor/sponsor: We are looking forward to saying hello to the many XYPN advisors we currently work with and meeting new advisors who might be a good fit for our services.
What else we want attendees to know: Our entire firm is designed to put the best interests of advisors and their client first. We can't change the world, but we have definitely changed our little corner of it.
---
FP Alpha

Our mission: Our mission is to enable advisors to provide holistic planning to their entire client base in an efficient and personalized way.
How we help advisors: Our AI-driven comprehensive financial planning solution enables them to provide actionable and personalized recommendations to clients in a scalable, intelligent, and cost-efficient manner across 16 disciplines, all while remaining complementary to current retirement planning software.
Why XYPN LIVE attendees should stop by our booth: As advisors ourselves, we value input from other advisors. We would love to understand what challenges you are facing and how FP Alpha may be able to assist in overcoming them.

What we are most looking forward to as an exhibitor/sponsor: We are looking forward to meeting and connecting with some of the brightest financial advisors in the industry!
What else we want attendees to know: We want to be your partner and would love to hear from you on how we could be helpful.
---
Holistiplan

Our mission: Our mission is to empower financial advisors with the tools they need to do quality and efficient tax planning for every one of their clients.
How we help advisors: Holistiplan benefits advisors by making tax planning more efficient, more scalable, more uniform, and higher quality. We leverage the power of technology to help you spend more time solving real problems and helping build better futures for all your clients.
Why XYPN LIVE attendees should stop by our booth: We would love to meet you, show off the software, and talk about how we might be able to partner together to drive more value for your clients.
What we are most looking forward to as an exhibitor/sponsor: We haven't been back to XYPN since winning the FinTech competition in 2019, and we are absolutely thrilled to be back. We've come a long way in those two years, and we can't wait to share what we've been up to and where we're going next.
---
Hubly

Our mission: Hubly is on a mission to make the work-life of financial and advisors and their teams better by making it easy to provide a proactive client experience at scale.
How we help advisors: Financial planning is a complex process that needs to be personalized for each client. That's why Hubly is purpose-built for Financial Advisors and their teams. Hubly's visual client records and intuitive workflows allow you to provide pro-active and customized client service while preventing things from falling through the cracks. Start your workday with focus—and stay focused—by seeing all tasks and clients in one place. With Hubly you can finally focus your time on what matters.
Why XYPN LIVE attendees should stop by our booth: If you are tired of looking in multiple different places to find what work needs to be done, then visit our booth. With Hubly you see all of your firm's clients, tasks, and workflows in one place; allowing you to provide a proactive, repeatable, and customizable client experience while preventing things from falling through the cracks.
What we are most looking forward to as an exhibitor/sponsor: We are looking forward to connecting with financial advisors to learn about the challenges that they are facing in their workday and with their current technology.
What else we want attendees to know: Hubly integrates with leading CRM providers, Redtail and Wealthbox, to activate your client data. We provide hands-on onboarding and support—by real humans—to get you up and running with Hubly fast.
---
Lincoln Financial Group

Our mission: Lincoln Financial Group delivers sophisticated RIA-specific strategies and products for the creation, protection, and enjoyment of wealth. We are committed to helping clients plan for retirement, prepare for the unexpected and protect their wealth from five key financial challenges: taxes, long-term health costs, longevity, inflation, and market risk.
How we help advisors: Rely on Lincoln for the knowledge and experience to help you address these challenges. Lincoln Wealth Protection Expertise combines state-of-the-art solutions, RIA-dedicated support staff, and powerful visualization tools to assist you in protecting client wealth and planning financial outcomes.
Why XYPN LIVE attendees should stop by our booth: Visit Lincoln Financial Group at Booth 399 to learn about our direct-to-RIA platform. Annuities custom-built for RIAs.
What we are most looking forward to as an exhibitor/sponsor: Making connections with new and existing financial advisors!
---
LLiS • National Sponsor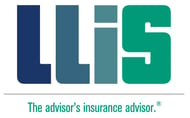 Our mission: LLIS is an extension of fee-only financial advisor firms. We work with fee-only advisors and their clients to find the right insurance solution. We recommend the best solutions for your clients based on their individual needs, using low-load permanent life insurance and annuities when possible. We are all salaried employees and build our business on relationships, not sales. Our 20+ team members worked seamlessly since the beginning of the COVID-19 pandemic to help your clients reach their income security and wealth preservation goals. So no matter the setting, our mission is to continue to be the advisor's insurance advisor®.

How we help advisors: LLIS is a team of 20+ service providers and insurance solution experts. We work with a list of reputable insurance companies to allow a complete suite of competitive solutions and unique advantages. We are licensed in all 50 states, allowing us to assist advisors and their clients no matter where they are or where they might be in the future. LLIS provides service after the sale, for the life of your clients' policy.

Why XYPN LIVE attendees should stop by our booth: You may have heard our name, so stop by our booth and meet some of the friendly faces of teamLLIS. Check out the best ways to connect with LLIS and your clients, ask any insurance questions you've been wondering about, or just stop by and say "Hi!"
What we are most looking forward to as an exhibitor/sponsor: After 18 months of Zoom meetings and virtual conferences, teamLLIS is ready to see you safely face-to-face. And know that virtual meetings are still an option of teamLLIS.

What else we want attendees to know: LLIS's Insurance Academy is back for 2022. Join us February 23-25 in Clearwater Beach, FL for two days of insights, connections, and between-session. What's the best part? XYPN members are reimbursed immediately after Academy.
---
Markel (Virtual Booth Only)

Our mission: As an investment advisor, you know even the littlest detail can make a huge impact—such as those tiny footnotes in the back of a prospectus or annual report. For your firm's professional insurance coverage, the details are also important. That's why your firm needs insurance coverage developed for financial service professionals to protect you, your firm, and your assets.
How we help advisors: Professional Liability insurance offering E&O Insurance for RIAs and financial planners. Over 30 years of industry experience and expertise. Stable premiums, best in class claims management services, policy customization, risk mitigation strategies, and optional cyber liability coverage.
Why XYPN LIVE attendees should stop by our booth: Conference attendees should visit our booth to learn more about our tailored insurance solutions
What we are most looking forward to as an exhibitor/sponsor: Building strong relationships are part of the Markel culture. We're really looking forward to meeting new customers, and growing existing relationships.
---
Meant2BFree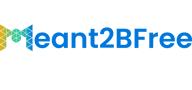 Our mission: Meant2BFree's mission is to make financial advice more affordable, accessible and inclusive; enabling families to have the freedom to choose and not be constrained by money.
How we help advisors: Meant2BFree connects financial advisors to an untapped market of millennial families that have been traditionally excluded from the luxury of financial planning. When using Meant2BFree, financial advisors will onboard these clients faster, measure their client's success and leverage their impact metrics to attract new clients.
Why XYPN LIVE attendees should stop by our booth: If you want to help families in the beginning of their financial journey, build long-term relationships, and grow your business then you should visit our table.

What we are most looking forward to as an exhibitor/sponsor: We are looking forward to making new connections and building relationships with financial advisors and technology platforms that align with our mission.
What else we want attendees to know: Meant2BFree is not for every financial advisor. Meant2BFree is designed to help financial advisors engage with individuals in the beginning of their financial journey.
---
Moneytree Software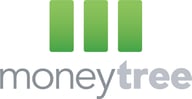 Our mission: Deliver the most desired financial planning platform so advisors can make great things happen for their clients.
How we help advisors: Financial advisors are working with more complex financial situations than ever before because their clients are living longer and are much more active in their retirement than generations before them. Clients are buying businesses, working longer, helping parents and striving to build legacies in retirement and advisors need tools that can make the complex simple so clients can achieve their financial objectives.
Why XYPN LIVE attendees should stop by our booth: Moneytree is back! Acquired by Accutech Systems (www.trustasc.com) in 2019, a wealth management platform for banks, investment companies and trust companies, the Executive Team has committed to rebuilding the product and brand of Moneytree. The goal is to allow independent investment advisors, RIAs and broker dealers the opportunity to manage their clients across their financial journey. You need something simple and goals based, we have Moneytree Advise. You work with high net worth clients where cash flow, estate planning and tax planning are mission critical, we have Moneytree Plan. Most important, you have a team committed to helping advisors make great things happen for their clients.

What we are most looking forward to as an exhibitor/sponsor: A chance to meet people in person! I have been to dozens of conferences in my career and they generate so much energy and buzz that it's a great time to engage with the industry, expand my network and learn how Moneytree Software can best serve the Advisor market.
---
Morningstar

Our mission: Empowering Investor Success.
How we help advisors: Furthering Morningstar's mission to Empower Investor Success, the Morningstar Risk Ecosystem helps your clients accurately assess how much risk is right for them by measuring their tolerance for risk with the world's leading psychometric test. It then adjusts for other factors like time horizon and maps each goal to a compatible range of portfolio risk (Risk Comfort Range). The advisor can then easily select a model or otherwise build a portfolio whose Portfolio Risk Score falls in range to meet the client's needs. Through this robust, yet investor-friendly and personalized experience, clients will be empowered to make informed trade-offs with your help, and confidently harness the right amount of risk to reach their goals.
Why XYPN LIVE attendees should stop by our booth: Attendees who visit the Morningstar booth will see the new technology, tools, and enhancements we've recently made to Risk Profiling. Attendees will gain research and behavioral insights on how to manage and use risk to benefit clients and their practice.

What we are most looking forward to as an exhibitor/sponsor: We are excited at the opportunity to connect with financial planners and advisors (in person!) in an inclusive environment and discuss how we can help make their jobs more efficient. We're looking forward to sharing our solutions to deepen client relationships and drive better outcomes for clients from risk management to ESG tools and put more people on their paths to prosperity.
---
my529

Our mission: my529's mission is to help families save for education.
How we help advisors: Although my529 is a direct sold-plan, we offer a Limited Power of Attorney platform for advisors to access their clients' my529 accounts and assist them in their goal of saving for education expenses.
Why XYPN LIVE attendees should stop by our booth: We feel that attendees of #XYPN have the same goals as my529: to serve clients and provide innovative ideas. By visiting our booth, you will get to see what tools we have to offer financial advisors.
What we are most looking forward to as an exhibitor/sponsor: We are looking forward to re-connecting at an in-person conference again! We have truly missed meeting with our already established advisors as well as getting to know new contacts. We are also excited to experience Denver and all that it has to offer.
What else we want attendees to know: Katie and Abby, members of the my529's Professional Services Team will be in attendance ready to answer any questions you have regarding 529 plans. Please stop by and let us know how we can support you.
---
NAPFA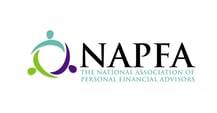 Our mission: We are an engaged community of fee-only, fiduciary financial planners that provides education, professional connections, business development resources, and advocacy – all in support of members' success.
How we help advisors: NAPFA is a community of over 4200 fee-only financial advisors who can utilize the perspective and experience of the members in order to better themselves and their firms. We offer educational resources both virtually and in-person to get advisors the education they need to continue to best serve their clients.
Why XYPN LIVE attendees should stop by our booth: Attendees should visit to learn more about how to take advantage of their NAPFA membership by becoming more involved with the organization. For those who haven't yet joined, they should visit to learn about how they can become a part of our growing, collaborative community.
What we are most looking forward to as an exhibitor/sponsor: Being in person with so many of my colleagues who I haven't seen in two years, and to meet new folks who I can add to my network. I'm also looking forward to helping advisors understand the importance of belonging to a professional association of like-minded financial planners!
What else we want attendees to know: XYPN pays for your NAPFA membership (if you are an XYPN member), so it's important to leverage that benefit by being a member of the organization.
---
Private College 529 Plan

Our mission: Our mission is to establish, maintain, and administer a prepaid tuition program with the goal of making attendance at private colleges and universities more affordable for students and families, while also providing education and guidance about the college planning and saving process.
How we help advisors: Our offering benefits financial advisors by helping their clients save now for future college costs. Our unique prepaid tuition plan allows your clients to lock in the current rate of tuition and fees at nearly 300 private colleges nationwide. If you (or your clients) are looking for a college savings solution that helps plan for a private higher education while minimizing market risk, we encourage you to learn more about our savings solution.
Why XYPN LIVE attendees should stop by our booth: Paying for college is the third-largest investment most families make. Like buying a home or saving for retirement, most families pay for college over time. We also know that many families look to their financial advisors for information and guidance related to saving for college. We encourage you to visit our booth to learn more about the Plan, how we are reaching potential savers and share thoughts about the college saving industry. We also understand our offering may not be "right" for all clients, and that's okay. We still want to meet you! And of course, we plan to have some pretty cool swag, so come check it out!
What we are most looking forward to as an exhibitor/sponsor: This is my first in-person XYPN conference. I'm excited to connect with the XYPN community and learn more about all the great work you are doing with your clients!
---
Prudential Financial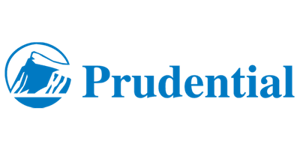 Our mission: We take protecting financial outcomes personally. Everyone deserves a stronger financial future. At Prudential Annuities, we deliver personalized investment strategies and income solutions for growth and protection to help usher more Americans from where they are now to where they want to be.
How we help advisors: Prudential allows you to put your investment expertise to work with our new kind of advisory variable annuity, MyRock Advisor Variable Annuity with the optional Prudential Dynamic Income Benefit. Our Advisory Solutions provide a way to broaden your approach to offer:
Liquid annuity solutions that help provide growth, protection, income and tax control
Optional income strategies that help control the negative impact of withdrawals on a rising income portfolio, available to add at or post contract issue
Custom portfolios with options from leading money managers that can fit any risk profile
The freedom to pay advisory fees from the annuity
Strategies that can help with tax-advantaged growth and protect clients' loved ones or charitable causes, all with the flexibility to change and grow as the client does
Why XYPN LIVE attendees should stop by our booth: Please visit Prudential's booth to learn about Prudential's dedication to the RIA industry and to meet our dedicated sales team. We can provide you with educational information regarding fee-based annuities and their role within a comprehensive financial plan, focusing on real-world client scenarios that tend to benefit from the inclusion of a fee-based annuity solution.
What we're most looking forward to at XYPN LIVE: Making connections with advisors and sharing with them all the resources Prudential has to offer. Our team can help you with needs-based approaches for clients' retirement challenges and value add resources for holistic support.
What else we want attendees to know: We look forward to partnering with you! Feel free to take a look at our website or contact our team at 1-855-PRU-RIA1.
---
Pulse360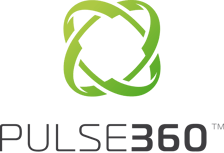 Our mission: Helping advisors spend less time on administrative work and more time in front of clients advising.
How we help advisors: We help them automate & streamline meeting preps and follow-ups. Via our integrations with Redtail CRM, Wealthbox CRM, and Salesforce CRM, we eliminate double work for them as well.
Why XYPN LIVE attendees should stop by our booth: For advisors that are growing, it comes at a cost of time to them. They should visit our booth to see how they can use automation technology to help their practice have a repeatable, scalable meeting prep and follow-up system.
And for advisors that want to deepen client relationships and experience, come have a look to see how we are using two decades of experience to enable them to do exactly that in seconds. Hint: Annual Summaries or Bucket List Emails
What we're most looking forward to at XYPN LIVE: Meeting with advisors and showing them how they can capture their value with clients, get time back and have a system to help them grow.
---
Redtail Technology

Our mission: Our number one objective, which applies to both our customers and our employees, is to "build raving fans"; we believe this is best accomplished by developing innovative and impactful solutions to the challenges advisors face, offering world-class education and training, and fostering the type of culture that leads to engaged employees who are excited about working with the team members we surround them with. These are the core principles we've been refining here at Redtail since our inception.

How we help advisors: If you are looking to strengthen your client relationships, improve your team's collaboration efforts and overall efficiency, increase your revenues and profitability, decrease client attrition, or engage in any number of other business-building activities, Redtail CRM offers tools to assist in your efforts.
Redtail integrates widely and deeply with other popular tools in the financial services industry, which helps to eliminate redundant data entry and create consistency across the platforms you use in your daily operations.
We understand that CRM adoption can be a challenge for some offices. With that in mind, we offer free phone and email support, free webinars, extensive online help documentation/videos, and a popular traveling Redtail University that provides more in-depth training in a fun setting.
In short, we want you to succeed and are here to help you do so!
Why XYPN LIVE attendees should stop by our booth: In terms of support and training, we take a backseat to no one. Part of our mission is to create raving fans and we strive every day to do just that through the service and support we offer Redtail subscribers. We hope you'll visit our booth to learn more about how Redtail can help you address the challenges you face in your practice.
What we're most looking forward to at XYPN LIVE: It's an opportunity to reconnect with existing Redtail subscribers as well as to meet new advisors and we relish these opportunities for interaction with the community we serve.
What else we want attendees to know: Redtail CRM is offered as a subscription service with free conversion of data from legacy CRM systems and, unlike most of the other CRM providers available, is priced per database rather than per user, allowing up to 15 database users for one low monthly subscription cost.
---
Seven Group

Our mission: Our mission is to help every financial advisor market in the digital world and prepare for the next generation of investors. Investing is pop culture now - Investors are connecting with their advisors differently, following the markets in new ways, and focusing on their finances more than ever before. We want advisors to lead those new investors, and we provide the resources, strategy, and coaching to do so.

How we help advisors: We provide financial advisors with an all-in-one content marketing platform and ongoing coaching to help them market their practice in a modern way through digital, social, and search channels. Advisors can save time, save money, and connect with their audience in more effective ways. Our goal is to help advisors reach a new audience and help them create super fans among their current clients.
Why XYPN LIVE attendees should stop by our booth: They'll be able to learn more about Seven Group, chop it up with the team, and get a free real-time web audit. After meeting with us, we'll be demoing our platform and ensuring advisors know our platform, in-and-out, and how it can benefit them.
What we're most looking forward to at XYPN LIVE: XYPN has a unique group of advisors partnering up with them, and we're excited to meet with all the growth-minded advisors at the conference. In our work with XYPN advisors, we've seen that they are built differently - growth is at the core of their practice. XYPN advisors are focused on the build, the process, so we're excited to dive into it with them.
What else we want attendees to know:
Follow us on Twitter: @sevengroupnyc
Check out our podcast: The Advisor Lab
Check out the discounts we offer advisors through XYPN.
Visit us: www.thesevengroup.com
---
Snappy Kraken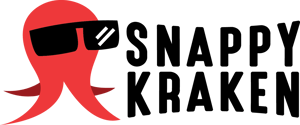 Our mission: We're focused on creating meaningful connections that drive business for financial advisors using technology, marketing and support.

How we help advisors:
Snappy Kraken is an Automated Growth Program that offers purpose-driven content, easy automation, and a full-stack support team, to help advisors spend less time and money on their outreach, and more time on the things they're great at.
Why XYPN LIVE attendees should stop by our booth:
A few reasons, really…
Our rock-star Design Team gives our booth a "must-check-it-out" visual appeal.
We LOVE talking to advisors. Even if you aren't interested in Snappy Kraken, swing by and have a chat (who knows, you could even win a prize).
Snappy Kraken is unlike anything in FinTech: The fresh, relevant content of a marketing agency; The ease of a fully-automated platform; all for less than the cost of utilities at your office.
What we're most looking forward to at XYPN LIVE: We love the idea of a "customized conference" and we can't wait to see it in action. We're also very excited to create new meaningful connections with advisors.
What else we want attendees to know: We'll have a special promotion for those that visit our booth that will run for a limited time. Attendees will have to talk to our booth reps to find out more.
Enjoy the conference!
---
Stratifi Technologies

Our mission: Help people have a better future by empowering them to understand risk and make financial decisions with clarity, control and confidence.
How we help advisors: StratiFi is a simple yet sophisticated risk analysis platform that helps financial advisors enlighten clients about risk.
With easy to understand reports that are supported by one of the most powerful and reliable risk analysis systems underneath, StratiFi changes the way you think of risk.
We've analyzed 120,000 Portfolios, assigned a PRISM Risk Rating to 760,000 positions and generated 10,000 proposals and IPS. So what makes PRISM different?
There are a few risk analysis programs for client portfolios out there.
They fall into two categories:
The pretty ones that show the clients their risk. Easy to look at, but not much under the hood.
The ones with powerful risk analysis programming, but everything on the screen is for your eyes only. Clients' eyes just glaze over when you show them your screen.
StratiFi's PRISM Rating technology bridges that gap. It's simple, robust and cost-effective.
Why XYPN LIVE attendees should stop by our booth: StratiFi helps financial advisors increase revenue, save time, improve outcomes and reduce liability. Our platform is trusted by leading Wealth Management Firms like Robertson Stephens, Ingalls & Snyder, Coastline Wealth Group, TBT Financial, UX Wealth Partners and others.
Hundreds of financial advisors use StratiFi and love the software as it is client friendly, intuitive and makes their job much easier.
With StratiFi you can:
Understand client risk profile and educate clients on their overall risk
Analyze risk attribution to evaluate potential recommendations
Compare and analyze changes to portfolios in real time
Evaluate risk, reward, and costs for multiple options
Generate proposals and document investment policy statements
Monitor accounts, review compliance risk and reduce potential liability
Our proprietary PRISM Rating technology takes a rigorous and scientific approach that evaluates multiple dimensions of risk and quantifies it on a simple 1-10 scale.
What we're most looking forward to at XYPN LIVE: Meeting like-minded people who are mission-driven and want to change the way people think about risk.
---
Thoughtful Wills

Our mission: We're approachable attorneys who offer affordable estate planning to clients across the United States.
How we help advisors: We take great care of your clients who haven't created their estate plan - enthusiastic support, fully customized documents, and the peace of mind that only comes from working with an actual law firm.
Why XYPN LIVE attendees should stop by our booth: Actual lawyers are the foundation of our firm—please stop by so you can meet them. :)
What we're most looking forward to at XYPN LIVE: We're psyched to finally meet some of our advisor partners in person—and to grow that list with many new friends!
---
Totum by TIFIN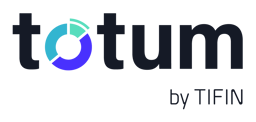 Our mission: We aim to provide the world's best risk profiling platform for financial advisory firms.

How we help advisors: Totum helps advisors with compliance, prospecting, and client retention by calculating and comparing 3 risk scores- risk capacity, risk preference, and portfolio risk, all with a short, user-friendly questionnaire.
We do this through a proprietary AI platform that looks into deep factors of an individual's financial life like the cost of living in their zip, family health, the cyclical nature of income in their industry, etc. This allows us to produce a risk band showing how much risk they are willing to take, how much risk they SHOULD take, and where those scores compare to their current or proposed investment strategies.
Why XYPN LIVE attendees should stop by our booth: To understand the difference that fact-based risk capacity and how Totum's unique 3 score risk framework can assist advisors in both their prospecting and ongoing client investment management. We also understand that having an appropriate and compliant tool is integral for breakaway advisors and new RIAs, therefore we price Totum so it can be one of the first technology investments for a firm that is in its early growth stage.
What we're most looking forward to at XYPN LIVE: We love the XY Planning Network's mission to shake up the traditional advisory models and act as a facilitator to RIAs who want to operate differently. That is why we are so excited to partner with the network and attend the event. We are looking forward to the exchange of ideas, meeting new advisors, and gaining a fresh perspective on what today's modern RIAs need from their risk platform.
What else we want attendees to know: When it comes to risk tolerance questionnaires, it's time to look at facts over feelings! Come check out Totum.
---
Transamerica Capital Inc.

Our mission: Our purpose is to help people achieve a lifetime of financial security, and we're committed to providing the right tools, services, and strategies our customers need to do just that—no matter what path life may take them.
These include life insurance, annuities, mutual funds, employee benefits, and retirement solutions.
We have a long history of innovation, and we're one of the first financial services
companies to recognize the connection between wealth and health. At the heart of it,
we want to help people live well, now and in the future. for all communities.
How we help advisors: We offer comprehensive information covering a wide range of financial topics, plus strategies, tips, and tools to help advisors and clients navigate them all. We'll help equip advisors with the knowledge they need to assist clients to develop healthy money habits and make the best financial choices, both now and in the future. It's why we work with some of the brightest minds and research-driven institutions in the world, to gain a truly holistic perspective on the many elements that make financial planning successful. That insight guides us, and in turn, guides the financial professionals that we work with, as well as their clients.
Why XYPN LIVE attendees should stop by our booth: Our resources include a robust and knowledgeable Advanced Markets group offering topical thought leadership on caring for aging clients, women and investing, medicare decisions, and year-end planning.
Helping people achieve a lifetime of financial security is a challenge we fully embrace. Since no one knows how long they'll live, how much wealth will be required, or the events ahead, we're constantly developing innovative tools and solutions to better prepare people for today—and tomorrow.
What we're most looking forward to at XYPN LIVE: Meeting new advisors and showing them how we can support their practice, grow their business and best serve their clients.
---
True North Networks Inc (Virtual Booth Only)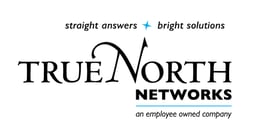 Our mission: Our mission as a fiduciary is to create a foundation for the success and well-being of our clients, our employees, and the communities in which we serve.
How we help advisors: True North is a managed service and managed security service provider and can support clients whether they have a server on-premise, need private cloud hosting or have all their applications in the cloud without the need to be hosted. We have an industry-leading cybersecurity offering, SecureWorkplace®, designed specifically for RIAs.
Why XYPN LIVE attendees should stop by our booth: To review our list of comprehensive technology support services and how we may be able to work together.
What we're most looking forward to at XYPN LIVE: To meet some great people and see how we may be of service.
What else we want attendees to know: We are here to help as a resource and answer any questions regarding technology or cybersecurity that may be able to help your firm select the right partner.
---
Trust & Will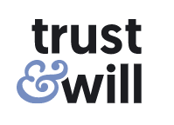 Our mission: To provide families with a better way to plan for their future.

How we help advisors: We help financial advisors have access to a modern and affordable estate planning solution for their clients—helping add value and comprehensive planning.
Why XYPN LIVE attendees should stop by our booth: To learn how we're helping financial advisors educate their clients around the importance of estate planning, and streamlining what's typically a complicated process.
What we're most looking forward to at XYPN LIVE: To meet these advisors in person! We have a ton of XYP advisors using our platform already. Excited to continue to deepen the relationships and add more value.
---
Wealthbox (Virtual Booth Only)

Our mission: To build the best CRM product for financial advisors.
How we help advisors: Wealthbox streamlines an advisor's operations to help them become more productive.
Why XYPN LIVE attendees should stop by our booth: Wealthbox is constantly iterating and improving our CRM software; swing by for a look-see on what's new!
What we're most looking forward to at XYPN LIVE: Saying hello to new and longtime customers and the great peeps at XYPN.
What else we want attendees to know: Michael Kitces is partial to blue shirts.
---
Wealthtender

Our mission: The days of consumers finding a financial advisor starting with their zip code are coming to an end. Wealthtender is dedicated to helping people discover the best financial advisors for their individual needs, even if they live hundreds of miles away. And we make finding a financial advisor as easy as finding your favorite movies on Netflix.

How we help advisors: Wealthtender is a modern advisor marketing platform that's a perfect fit for XYPN members who specialize in a particular niche and offer virtual financial planning services nationwide.
Paid web listing services like Wealthtender rank among the Top 5 Most Cost-Effective Marketing Strategies according to the 2020 industry benchmarking study conducted by Michael Kitces at Nerd's Eye View. And Wealthtender offers so much more with dozens of features and services to help advisors stand out and grow their business starting around $1/day.
Unlike most web listing services that only offer a profile page, when you join Wealthtender you gain valuable SEO benefits, plus top and middle of the funnel marketing solutions to help you create awareness for your professional brand, build authority as a leader in your niche, grow trust and instill confidence among prospects, and generate interest among your ideal future clients.
And Wealthtender offers unique opportunities to extend your reach and gain visibility with hundreds of financial influencers in our community and their millions of fans and followers.
Wealthtender is also the first financial advisor review platform designed to be fully compliant with the SEC Marketing rule. When you get the green light from regulators and your compliance team, we're ready to help you succeed with testimonial marketing.
Learn more by visiting https://wealthtender.com/xypn.
Why XYPN LIVE attendees should stop by our booth: Please visit the Wealthtender booth to learn why we believe "It's Time to Unzip". We look forward to getting to know you and sharing ideas to help you grow your business in 2022.
We'll show you how we're helping XYPN members today who have already joined Wealthtender. And we'll listen to learn more about your goals so we can highlight the most valuable marketing solutions we offer best suited for your unique needs.
And of course, you'll walk away with Wealthtender swag!
What we're most looking forward to at XYPN LIVE: As the founder and CEO of Wealthtender, I'm most excited to meet XYPN advisors and staff who are coming together in Denver to meet in person. While online meetings and virtual services will play an increasingly important and valuable role in our personal and professional lives, I enjoy meeting new people, look forward to making new friends, and finally meeting so many people in person I've only met online until now. –Brian Thorp
---
XLR8-Concenter Services

Our mission: At XLR8-Concenter Services, our mission is to provide the most effective CRM for Financial Advisors, supported by the industry's highest-rated service levels, at a cost that brings unparalleled value to our client firms.

How we help advisors: XLR8 brings the power, functionality, and flexibility of Salesforce CRM to Financial Advisors at a value-driven cost. We also offer a team dedicated to the transition - including data migration, customizations, integrations, and user training. Basic ongoing support is included, and our team is always available to assist with additional projects. As an added benefit, we assist XLR8 clients with new releases from Salesforce, as well as new enhancements to XLR8, and regularly scheduled, informative webinars for clients.
Why XYPN LIVE attendees should stop by our booth: Well, we have awesome shoes. Other than the shoes, we have an awesome solution that fits a good number of folks in the XYPN community. Even if a new CRM isn't on your radar now, it never hurts to know what all is out there in the case that changes in the future!
What we're most looking forward to at XYPN LIVE: We have been an XYPN exhibitor/sponsor for many years now and the energy and atmosphere of this conference is like no other. XY Planning Network is the present and future of the industry, and we believe XLR8 is the perfect complement for many of these firms. It has certainly been a rewarding experience working with firms in this community over the last several years and we look forward to continuing that work.
What else we want attendees to know: There are many misconceptions out there regarding the Salesforce platform. If you've ever considered Salesforce but then thought it would be too hard, too expensive, too much to keep up with, or not catered to this industry, it might be time to come by and see what we do!
---
YourStake

Our mission: To power the future of sustainable investing with personalized, transparent, and explainable ESG data + tools.
How we help advisors: YourStake is the top-rated platform for ESG/SRI analysis. YourStake equips financial advisors with all of the tools, data, and reporting they need to make sustainable investing more meaningful and accessible for their clients, and build portfolios that align clients' investments with their values.
Creator of the ESG Personality Type, YourStake pairs 100+ independent ESG (Environmental, Social, and Governance) metrics with personalized client values to create custom investment solutions. Performance analytics are transformed into real-world impact scenarios via ESG Metaphor Metrics, giving advisors the confidence and trust needed to have deep-dive conversations about ESG.
Why XYPN LIVE attendees should stop by our booth: Run your portfolio through our reporting tools to find out how many asthma attacks you're responsible for in your portfolio. Or how many pieces of plastic in the ocean, or COVID hospitalizations prevented, etc.
What we're most looking forward to at XYPN LIVE: Meeting with the XYPN members that we've only gotten to know over Zoom.
---
Zephyr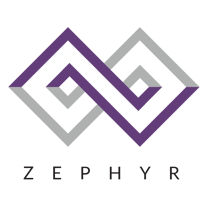 Our mission: Snappy websites and tech-forward marketing for fee-only RIAs
How we help advisors: You juggle a lot as an independent fee-only RIA. Investments, planning, client service, compliance, and more. And you need to reach new clients at the same time. Don't let marketing bog you down. Get a clear plan, a beautiful website, and marketing support to help you scale your practice.
Why XYPN LIVE attendees should stop by our booth: Because we will let you pick our brains for marketing advice!
What we're most looking forward to at XYPN LIVE: Connecting with XYPN LIVE attendees who are in startup or early growth mode.
---
Zoe Financial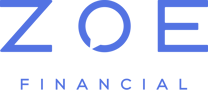 Our mission: Zoe Financial aims to educate & empower Americans to make better financial decisions and deliver the best client experience in the industry. Zoe's highly vetted network of independent financial advisors represents the top 5% across the US. Our advisors are vetted for credentials, education, experience, and communication skills. Zoe's Advisor Network represents true, objective fiduciary advisors who are incentivized to provide clients with advice that is in their best interest, rather than recommend products based on the commission they get from it.
How we help advisors: Zoe is a referral service for independent, fiduciary, conflict-free financial advisors. Unlike others, Zoe doesn't collect a fee until a prospect becomes a client of one of our RIA partner firms. Zoe works with advisors to understand and identify their target clients and schedules pre-qualified prospects directly on our advisors' calendars. In addition, we act as an outsourced business development partner, providing an array of tools and resources, including best practices for client outreach, pipeline management, practice management, sales processes, and more.
Why XYPN LIVE attendees should stop by our booth: As your outsourced business development partner, we work alongside you to learn who your target market is and deliver pre-qualified prospects scheduled directly on your calendar. If you are looking to grow your practice, a partnership with Zoe can jumpstart your firm's client acquisition efforts, help you open new channels of referrals, and bolster your client-facing brand.
What we're most looking forward to at XYPN LIVE: Meeting all of the wonderful XYPN members who we partner with or who might be interested in a potential partnership with Zoe Financial.
What else we want attendees to know: We will be offering live demos of our matching algorithm at the booth, and would love to connect with anyone who might be interested in a potential partnership!
---
XY Archive

Our mission:
Helping XYPN members live their great lives by making compliance simpler.

How we help advisors:

We know staying compliant, and archiving specifically, can be a bit of a black box for advisors. What do I need to archive? When? How do I download my data? Do I get all of my data when I leave? Where, exactly, is my data? XY Archive offers archiving for email, social media, and website for XYPN Members. The cost of XY Archive is included in membership, so the cost savings on archiving software alone makes joining membership a no-brainer for many advisors. We built XY Archive specifically for the needs of our members, so we've invested our time in making the features you need easy to use and understand. Plus, if you ever plan on leaving membership (although, why would you?), you'll be able to leave with all of your data for no extra fee.

Why XYPN LIVE attendees should stop by our booth:

If you're a non-XYPN member who is thinking about joining and currently using other archiving software, come visit us! We can chat through the transition process, our offering, and what to expect. If you're a member and you haven't started using XY Archive because you have questions, come visit us as well! We'll be happy to demo any features and talk through our roadmap.

What we're most looking forward to at XYPN LIVE:

Finally seeing real humans in person!
---
XY Bean Counters

Our mission: To provide outsourced monthly bookkeeping services to advisors, allowing them to focus on their clients and other business interests.
How we help advisors: We maintain the books so they don't have to! Instead of doing data entry, reconciliations, and the boring upkeep of financial statements, we do it for the advisor so they can look at financial statements as a business owner and use them to make management decisions. We are also solely focused on this industry so we could toot our horn and say that we are the industry experts in RIA bookkeeping. We take the time to understand regulatory requirements and how those factors play into how the books should be kept.
Why XYPN LIVE attendees should stop by our booth: To keep their caffeine buzz rolling and meet the Bean Counter Team.
What else we want attendees to know: If you have a problem or question around your bookkeeping, accounting processes, or business in general, come by the booth and one of our friendly teammates will be happy to help out!
---
XY Compliance Solutions

Our mission: To empower firm owners and chief compliance officers through compliance education and consulting support in order to enable them to run a successful and compliant RIA.
How we help advisors: Our guides, resources, educational content, and consulting support help our advisors understand their compliance responsibilities and develop and implement an effective compliance program.
Why XYPN LIVE attendees should stop by our booth: Attendees should stop by to learn about who XY Compliance Solutions supports members with Compliance and what offerings we have available to help them effectively develop and manage their compliance program. Learn how our support will help them save time and increase confidence when it comes to their compliance program.
What we're most looking forward to at XYPN LIVE: Networking with advisors and learning more about their challenges in implementing and managing a compliance program through various phases of business.
---
XY Tax Solutions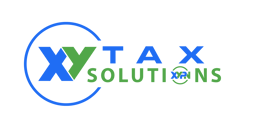 Our mission: Founded in 2019, XYTS provides tax planning and tax preparation support to fee-only financial advisors and their clients. We make this possible by offering outsourced tax services at competitive, member rates.
How we help advisors: We exist to create experiences where fiduciary financial advisors can dedicate their time, energy, and efforts to doing what they love—serving their clients.
Why XYPN LIVE attendees should stop by our booth: If you are an advisor that currently offers or wants to offer tax preparation and/or tax planning services please stop by our booth! You can learn more about our three service tiers (Essentials, Premier, & Enterprise) and how XYTS can help your business during this upcoming tax season.
What we're most looking forward to at XYPN LIVE: We are looking forward to engaging with advisors both virtually and in person. Half of the tax team will be in Denver, and the other half will be running our virtual booth. We can't wait to see you!
What else we want attendees to know: We are already onboarding firms for the upcoming tax season—snag your spot today by completing the Advisor Interest Form!
---
Additional XYPN LIVE exhibitors include:
Learn more about our XYPN LIVE Exhibit Day, and if you haven't already, be sure to grab your pass for XYPN LIVE—you can attend in person in Denver or virtually!
---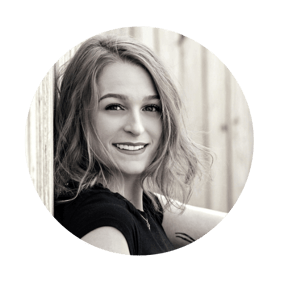 About Emily Campbell
Emily Campbell is Senior Associate Editor on XYPN's Marketing Team. She is passionate about language and writing, swoons over an illustrative alliteration, and she can't believe she gets the opportunity to communicate with the world about the XYPN movement. When she's not looking for her next chance to use an em dash, she spends her time with her rescued pit bull named Dog, coexists with spiders as an extension of her vegan values, and engages with the (mostly dead) philosophers that live in her head.