Every year at #XYPNLIVE we have a one-of-a-kind Exhibit Day. What makes it so special? We're not interested in wasting your time—that's why we've done the research and invited only those who are most relevant to your practice. Re:inventing your practice with the help of the best partners available just got easier.
Exhibit Day provides attendees with an entire day dedicated to connecting with representatives from top companies in our industry, and it's one of the most action-packed days of the whole conference! So, what companies can you expect to see on Exhibit Day? Get to know the exhibitors that will be at #XYPNLIVE ahead of Exhibit day in this blog. Find what you like (write them down) and get excited to meet your next great partner.
---
Betterment for Advisors | Platinum Sponsor

Our mission:
Betterment for Advisors is a leading digital-first wealth management platform and our mission has always been to build a better investment experience for you and your clients. We're dedicated to helping advisors streamline their everyday business so that they can focus more on what matters most—building deeper client relationships. By combining our technology with an advisor's personal touch, we are reimagining what's possible in wealth management.


How we help advisors:
Betterment for Advisors is an all-in-one technology platform that can help advisors of any size streamline portfolio management and direct their services in a more cost-effective way. We offer automated, tax-efficient management tools across a range of advisor-driven and pre-built portfolios, so you can leverage our solution with your own models or choose from a curated list of available models from leading model managers—whatever best suits your firm's needs. By making it simple to open accounts, transfer money from other custodians, deposit money, and link a bank account, our technology can help you connect with prospects in the accumulation stage—who are often younger and expect a really seamless experience. It's a win-win.
Why #XYPNLIVE attendees should stop by our booth:

To have a better conversation. Really! Our team is pretty amazing and we're eager to listen to and learn about the challenges you're facing, whether you're just starting out or an established RIA.
---
Dimensional Fund Advisors LP | Platinum Sponsor

Our mission:
At Dimensional, we aim to change the way people think about investing by implementing great ideas in finance. The assets we manage represent more than shares in a portfolio. That money represents the savings, sacrifice, and dreams that investors have entrusted to us. We look to that responsibility to guide us in delivering transparent, reliable investment solutions.
How we help advisors:
The value of the right financial advisor cannot be understated. For too many families and individuals, investing is a daunting component of their broader financial plan. By working with Dimensional, advisors can provide a better investment experience that clients can stick with in good times and bad. We provide guidance to allow an advisor to seamlessly combine financial planning and investment management into a robust and compelling offering that appeals to their investor demographic.
Why #XYPNLIVE attendees should stop by our booth:
Dimensional has a culture of academic learning, teamwork, innovation, and resounding dedication to always do what's right for our clients—this is what drives us. We believe that XYPN and its advisor members exemplify this same drive. As a result, we provide XYPN advisors with the investments, messaging, and business strategy support they need to grow their business and deliver peace of mind to their clients.
If you could benefit from this support and you're interested in learning more about our mutual funds, ETFs, and separately managed accounts, we invite you to stop by our booth to hear about our virtual onboarding process.
What we're most looking forward to at #XYPNLIVE:
The Dimensional team always enjoys meeting the inspiring advisors that XYPN attracts. We love hearing about each advisor's journey leading up to the point when they decided to launch their RIA, and what dreams they and their clients hold for the future. We hope we can learn more about your business and how we can best support you moving forward.
---
LLiS | Platinum Sponsor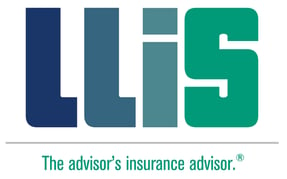 Our mission:
No matter the setting, our mission is to continue to be the advisor's insurance advisor®. LLIS is an extension of fee-only financial advisor firms. We work with fee-only advisors and their clients to find the right insurance solution by recommending the best solutions for your clients based on their individual needs, using low-load permanent life insurance and annuities when possible.
How we help advisors:
LLIS provides service after the sale, for the life of your client's policy. We are licensed in all 50 states, allowing us to assist advisors and their clients no matter where they are or where they might be in the future. We work with a list of reputable insurance companies to allow a complete suite of competitive solutions and unique advantages.
Why #XYPNLIVE attendees should stop by our booth:
You may have heard our name, so stop by our booth and meet some of the friendly faces of teamLLIS. Check out the best ways to connect with LLIS and your clients, ask any insurance questions you've been wondering about, or just stop by and say "Hi!"
---
SEI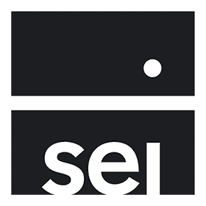 Our mission:
We deliver a comprehensive, integrated advice infrastructure that helps power wealth, build community, and protect futures for financial advisors and their clients.
How we help advisors:
Independent Advisor Solutions by SEI delivers custody, technology, and investment solutions that provide a unified, digital wealth management experience for RIAs and their clients. The integration of technology, investment flexibility, custody services, and practice management tools helps financial advisors and their clients achieve and sustain financial freedom together.
Why #XYPNLIVE attendees should stop by our booth:

We create thought leadership content that elevates the discussion around independent advice, connects independent financial advisors with their clients and other individual investors, and builds a sense of community. Connect to what matters most. Learn more about what an Advice+ experience could mean for you and your clients by visiting SEI at Booth 199.
How we help advisors:

The Morningstar Risk Ecosystem helps your clients accurately assess how much risk is right for them by measuring their tolerance for risk with the world's leading psychometric test. It then adjusts for other factors like time horizon and maps each goal to a compatible range of portfolio risk (Risk Comfort Range). This robust, yet investor-friendly and personalized experience, will leave your clients empowered to make informed trade-offs with your help.
Why #XYPNLIVE attendees should stop by our booth:

Attendees who visit the Morningstar booth will see the new technology, tools, and enhancements we've recently made to Risk Profiling. Attendees will gain research and behavioral insights on how to manage and use risk to benefit clients and their practice.
What we're most looking forward to at #XYPNLIVE:
We are excited at the opportunity to connect with financial planners and advisors in an inclusive environment and discuss how we can help make their jobs more efficient. We're looking forward to sharing our solutions to deepen client relationships and drive better outcomes for clients from risk management to ESG tools and put more people on their paths to prosperity.
---
Hubly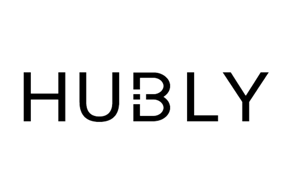 Our mission:
Hubly is on a mission to make the work-life of financial advisors and their teams better by making it easy to provide a proactive client experience at scale.
How we help advisors:
Financial planning is a complex process that needs to be personalized for each client. That's why Hubly is purpose-built for Financial Advisors and their teams. Hubly's visual client records and intuitive workflows allow you to provide proactive and customized client service while preventing things from falling through the cracks. Start your workday with focus—and stay focused—by seeing all tasks and clients in one place. With Hubly you can finally focus your time on what matters.
Why #XYPNLIVE attendees should stop by our booth:
If you are tired of looking in multiple different places to find what work needs to be done, then visit our booth. With Hubly you see all of your firm's clients, tasks, and workflows in one place; allowing you to provide a proactive, repeatable, and customizable client experience while preventing things from falling through the cracks.
What else we want attendees to know:
Hubly integrates with leading CRM providers, Redtail and Wealthbox, to activate your client data. We provide hands-on onboarding and support—by real humans—to get you up and running with Hubly fast.
---
Lincoln Financial Group

Our mission:
Lincoln Financial Group delivers sophisticated RIA-specific strategies and products for the creation, protection, and enjoyment of wealth. We are committed to helping clients plan for retirement, prepare for the unexpected and protect their wealth from five key financial challenges: taxes, long-term health costs, longevity, inflation, and market risk.
How we help advisors:

Rely on Lincoln for the knowledge and experience to help you address these challenges. Lincoln Wealth Protection Expertise combines state-of-the-art solutions, RIA-dedicated support staff, and powerful visualization tools to assist you in protecting client wealth and planning financial outcomes.
Why #XYPNLIVE attendees should stop by our booth:

Visit Lincoln Financial Group at Booth 400 to learn about our direct-to-RIA platform. Annuities are custom-built for RIAs.
What we're most looking forward to at #XYPNLIVE:
Making connections with new and existing financial advisors!

---
DPL Financial Partners

Our mission:
At DPL, our focus is on helping you find the solutions that best meet your client's needs. We work as the RIA's strategic partner to bring the benefits of insurance to your clients & practice. We are committed to changing the math on the value proposition for insurance by lowering the product costs and adding benefits, so we can put the savings back into the products for our clients.
How we help advisors:
Our goal at DPL is to work with RIAs as a strategic partner. Insurance offers meaningful benefits clients want and need, like guaranteed income, principal protection, and tax deferral. DPL works with RIAs to help them incorporate Commission-Free insurance and annuities into their practices to differentiate their offering, deliver better client outcomes and grow AUM.
Why #XYPNLIVE attendees should stop by our booth:
Visit DPL Financial Partners at Booth 306 to find everything you need to start using insurance in your practice and bring insurance under your fiduciary umbrella.
---
Exit Planning Institute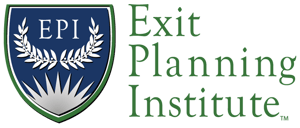 Our mission:
The Exit Planning Institute (EPI) is an education company that certifies and supports more than 3,000 CEPAs (and counting) as well as thousands of advisors worldwide through national, regional, chapter, and virtual education. We are powered by a dedicated staff, industry experts, and market leaders, that are passionate about providing top professional advisors with the best industry content, ongoing practice support, and owner education resources.
How we help advisors:
We are an education company at our core, but we're more than just that. We are your partner in exit planning and value acceleration training, professional development, and support services.
Why #XYPNLIVE attendees should stop by our booth:
Business is personal. Personal financial goals and personal aspirations should be driving the business, not the other way around. Visit Exit Planning Institute in Booth 212 to see how we are helping advisory firms use exit planning to change the outcome for the middle market.
---
FiComm Partners
Our words ignite businesses. Every financial services business has an impact that reaches across time. Communication makes that impact seen, heard, and experienced. It is the catalyst for business growth.
How we help advisors:
We create the condition for growth in financial services through branding, marketing, digital outreach, public relations, crisis communication, and business consulting. We work with practices across the spectrum of financial services. If you believe in the power of financial advice – and that this power needs to be communicated – then we are your partners.
Why #XYPNLIVE attendees should stop by our booth:
We are not 'suppliers', we are partners in crafting a long-term vision for your business. Communication is a tool for augmenting your success, it can't be done in isolation from your growth. XY Planning Network members are creating meaningful enterprises and deserve meaningful words to communicate their impact.


---
Ladder for Advisors

Our mission:
Ladder for Advisors is a modern and comprehensive term life solution for you and your clients. We know that life insurance can be time-consuming, and many times, clients can get stuck in the process, or worse, fail to complete it. With Ladder, you can share your custom link with clients and find out if they qualify for instant coverage in less than 10 minutes. And, while your clients enjoy our easy, straightforward experience, you will be able to track their progress through your Advisor Dashboard. All the organization is done for you so you can stay focused on helping your clients make the most of their money.
How we help advisors:
Ladder and the Ladder for Advisors program offer a simple and effective way to solve clients' life insurance needs. Advisors are in a wonderful position to help clients understand their needs and how they can change. It's our goal to make it easy for them to get coverage in place and easy to adjust it over time.
Why #XYPNLIVE attendees should stop by our booth:

Attendees will get the opportunity to offer what other advisors don't by adding term life insurance to their clients' robust financial plans. Our online, fully-underwritten application is impressively easy and covers up to $8 million. Visit Ladder for Advisors in booth 205 on Exhibit Day.
---
Markel Speciality & Starkweather & Shepley

Our mission:
Markel: Markel's product philosophy is a simple one. Insurance is a good-faith contract. If you are straightforward, honest, and upfront in how you represent yourself and your practice to us...and if we agree to underwrite you as a risk, then we have a duty to protect you as outlined in our policy
Starkweather & Shepley: Starkweather & Shepley is committed to serving our clients, colleagues, and community. We are proud to provide our clients with relentless advocacy, thoughtful counsel, and service that benefits our clients' associates then, now, and always.
How we help advisors:
Markel: Markel Speciality offers Professional Liability insurance—coverage, including E&O Insurance for RIAs and financial planners, is written for your benefit. We have over 30 years of industry experience and expertise in understanding the ins and outs of professional insurance coverage. Your firm needs insurance coverage developed for financial service professionals to protect you, your firm, and your assets because the details are important.
Starkweather & Shepley: Your personal insurance requirements and exposure to risk are different than your neighbors. We offer a full range of cost-effective insurance from start-ups to established enterprises. Let our experienced team customize a solution for you, your family, and your firm.
Why #XYPNLIVE attendees should stop by our booth:
Markel: At Markel, We believe service is an important aspect of our coverage. If you have a question, we owe you an answer...and not just a quick one...but a thorough one.
Starkweather & Shepley:
Today, Starkweather & Shepley is still re:defining the definition of excellent customer service and what insureds should expect from their insurance broker. Talk to us. We'll be listening.
---
Meet the rest of the #XYPNLIVE Exhibitors and if you haven't already, be sure to grab your pass for #XYPNLIVE—it's not too late!