The votes came in during this year's XYPN LIVE conference and the AdvisorTech Expo Best in Show winner was clear: Income Lab's new Retirement Stress Test. The Expo spotlights new and emerging FinTech companies that build innovative solutions empowering financial advisors to increase value for their clients through better advice and a better client experience, raising the financial planning bar.
"Financial planning has been constantly evolving for nearly 50 years, and the technology that supports financial planning continues to evolve along with it," said XYPN co-founder and Executive Chairman Michael Kitces. "Our goal with the XYPN AdvisorTech Expo is to help the financial planning community, especially our tech-forward advisor members, see the cutting edge of that evolution firsthand, and get a glimpse of the next big things coming in advisor technology. We're incredibly proud of the track record of growth for our prior AdvisorTech Expo winners, including Snappy Kraken, Vestwell, and Holistiplan, many of which debuted for the first time at prior XYPN LIVE conferences."
This year's focus was on advice engagement, including building tools to better engage financial planning clients in the upfront and ongoing advice process, leading to higher client retention and better follow-through on their financial planning recommendations.
The winner was based on the popular votes by advisor attendees of the conference, who numbered over 840 this year. To participate, companies had to have launched in the past 12 months, and the company (or its new offering) must still be below $1M in revenue.
More than a dozen initial submissions were evaluated by Kitces, Dave Bowman, Director of Partnerships for XYPN, and two XYPN members to determine which finalists offered the most promising and dynamic new tools to facilitate advice engagement. The finalists presented their new innovations at XYPN LIVE where audience members voted to determine Best in Show.

"With their second win in a row, Income Lab is the only team to be voted 'Best in Show' twice at XYPN LIVE. Making the finalist's circle and being invited to present live from the stage is competitive, but this back-to-back win is a special distinction worthy of well-earned bragging rights" said Bowman. "Income Lab has introduced a paradigm shift in how advisors talk with clients about one of the most classic financial discussions they can have—financial health in retirement—making their guidance more accurate, more caring, and ultimately more valuable."
Income Lab is a company on a mission to revolutionize how people navigate retirement so they can live with confidence.
"We're thrilled to have our new Retirement Stress Test named 'Best In Show' at XYPN LIVE. It's so exciting to have such great support from the financial advisor community and to be part of the push to improve client outcomes and experiences in retirement. We've already seen this tool relieve a lot of client anxiety and help people go into and through retirement with more confidence," says Co-founder and Chief Innovation Officer of Income Lab, Justin Fitzpatrick.
The Retirement Stress Test takes their technology one step further in helping retirees and pre-retirees understand the factors that impact their spending power in retirement. In addition to existing functionality that shows how spending can be adjusted over time—both up and down—to manage external influences on the client's plan like investment returns, the Retirement Stress Test applies notable periods of market conditions, like the "dot com bubble" or 1970s stagflation, to their existing retirement withdrawal model and demonstrates how their plan would have been impacted.
These one-click stress tests of historical market challenges can put market risks into terms clients understand and are familiar with, highlighting risks or alleviating excess fears for clients about what their retirement may look like. It's another advancement in Income Lab's attempts to make complex cashflow models and investment concepts easier to present, comprehend, and take action on.
Other notable challengers in this year's AdvisorTech Expo included Pulse 360 and Switchboard.
Pulse 360's presentation highlighted its use of built-in AI to complete 80% of meeting follow-ups with just a few clicks. Using their NoteGenius "easy button," advisors can paste shorthand meeting notes into the platform, generate and send professional post-meeting client summaries, create and assign tasks in their CRM, categorize and archive individual notes by topic, trigger workflows, and much more.
"Their deep integrations with advisors' CRMs and email providers, and the thorough and thoughtful application of AI designed specifically to make financial advisors' lives easier, is one of the more intriguing efficiency and engagement tools to come on the scene recently," said Bowman.

Switchboard, another notable participant this year, is an automated cashflow management tool, powered by an underlying digital banking platform built specifically for advisors to help their clients easily implement their cashflow goals.
"As advisors, we tend to think of cashflow planning in terms of multi-year projections and static budgets that may or may not be implemented," says Bowman. "Switchboard's real-time drag-and-drop implementation of cashflow advice solves a major pain point and actualizes advice in an area where advisors and clients typically struggle. It's a really exciting new platform and a great example of what we try to accomplish with the AdvisorTech Expo each year—spotlight brand new technology with the potential to level up attendees' practices and help them better guide their clients."
This year's other nominees included:
Bento Engine: Bento Engine is an integrated technology and content solution designed to provide proactive, impactful advice beyond investing to clients and prospects during key "Moments That Matter" on their financial journeys.
Elements: Elements empowers advisors to supercharge their prospecting engines, effortlessly demonstrating value and building trust with potential clients. Elements makes it simple to show, rather than just tell, what you can do for clients.
Snug: Snug is a total estate planning solution that goes beyond a Will or Trust to organize all of life's details—everything from social security benefits to military service to digital assets, and takes on the universal pain and logistics of transitioning from one generation to the next.
---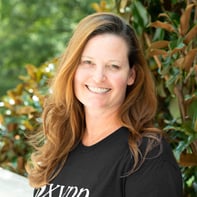 About Lisa Larrivee
Lisa Larrivee is XYPN's Director of Content Marketing. In her role, she enjoys telling stories that bring the XYPN experience to life and connect souls in impactful ways. When she isn't busy creating, connecting, and communicating, she loves making memorable moments with her kiddos so they have their own stories to share and connect with the world.