Drumroll, please....
Six finalists have been selected to compete in XY Planning Network's 4th annual FinTech Competition on Tuesday, September 10, 2019 during XYPN's annual conference, XYPN LIVE 2019, in St. Louis, Missouri.
Created in 2016, the annual FinTech Competition gives startup advisor technology firms building solutions to support the delivery of financial planning to next generation clients a venue to showcase their solutions in front of an engaging audience of tech-savvy financial advisors serving Gen X and Gen Y clients; these clients have the potential to become their first adopters.
There is a concerning technology gap in the industry for advisors whereby most of today's solutions are geared more at product sales (or replacing advisors) rather than helping advisors deliver better advice to clients.
XYPN's FinTech Competition addresses this gap and "provides an environment where creative companies have the opportunity to showcase their innovations, and get the visibility and early adopters they need to survive and thrive as startups," says XYPN CEO and co-founder Alan Moore.
XYPN invites conference attendees to watch the competition live in St. Louis, where they will experience an exciting preview of cutting-edge technology.
The top six contenders were chosen from a strong pool of applicants. The popular competition, sponsored by 2016 Champion Snappy Kraken, drew nearly 30 submissions.
To be considered, the technology must be designed for financial advisors and support delivering financial planning services to Gen X and/or Gen Y clients. Finalists also had to meet one or more of the following requirements:
launched a technology product in the last 12 months
have less than $1 million in revenue to date
be an existing company with a new feature that is substantially different from the parent company
One deserving champion will receive a press release by PR agency FiComm along with facilitated media introductions. A handful of promotional opportunities await the winner, including features on Bill Winterberg's FPPad.com and Michael Kitces's Kitces.com. The champ will also be featured in an exclusive #XYPNRadio interview and in a dedicated blog post on XYPlanningNetwork.com, through which they'll reach a large audience of financial planners.
Of the competition, Jud Mackrill—2018 FinTech Champion and co-founder of Mineral—reflects:
"Technology is changing the game for advisors and the way they run their practice, and the XYPN Fintech Competition embodies this, providing technology vendors the opportunity to showcase how advisors can become more efficient and solve the pain points they are facing. XYPN LIVE is a unique event allowing advisors and technology vendors to come together to discuss the issues plaguing advisors today which vendors are aiming to solve for tomorrow."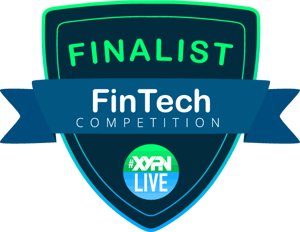 Without further ado, here are the XYPN LIVE 2019 FinTech Finalists (in alphabetical order):
Note: Company descriptions were provided by each finalist.
Altruist
Altruist is the world's first commission-free digital investment platform for financial advisors, helping advisors provide a great client experience while reducing technology costs by 90% or more.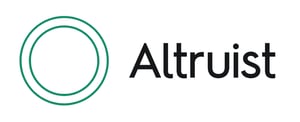 Altruist offers the only fully-integrated custodial platform for growing and managing an advisory business while automating the delivery of great advice. No commissions, no fees, and digital everything—the way it should be.

With Altruist, advisors can grow their businesses larger, faster, and more efficiently. The software helps advisors identify opportunities for clients to get a higher return while paying less in taxes and fees with intelligent portfolios tailored to their unique goals.
Altruist believes that advisors should be empowered to do their best work—not the work that fits into the box of their custodian and/or tech vendors. With Altruist, advisors can do the work they promise their clients at the lowest cost, at scale, and with delight.
---
Anvil
Anvil started with a simple realization: no one likes paperwork.

For clients, filling out a form is tedious, and they never seem to have time to meet and sign documents. For advisors, hours upon hours is wasted copying the same information onto various forms, into CRM systems, and manually moving files around.
Anvil replaces PDFs with online forms, allowing advisors to gather client information once and then use Anvil to generate pre-filled documents. The tech solution offers advisors a modern, mobile-friendly, client information gathering platform that does all the work to help advisors complete their paperwork.
With Anvil, wealth advisors can provide a digital experience on par with robo-advisors and have more time to focus on providing the extra service that helps differentiate a personal, human advisor from a robo one.
---
College Aid Pro (CAP)
In 2017, Capstone College Partners teamed up with College Funding Services to create College Aid Pro (CAP), a tool for advisors to lead families towards better financial outcomes for college. CAP helps advisors deliver holistic college planning advice to their clients, and manage the college funding journey.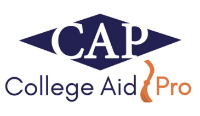 Advisors are able to model the relevant information in 10-15 minutes, accurately forecasting financial aid packages for all four years at over 2,000 schools. They can quickly identify which schools will compete for their student and, using the popular College Pre-Approval™ process to establish a budget for the individual student, what the funding gap, student loan amount, and payment will be after graduation.
This apples-to-apples comparison of individual schools, in what is otherwise a very opaque financial aid environment, turns the college buying process on its head. CAP provides an intuitive system for smart college shopping, responsible borrowing, and impactful college funding advice, along with an expert help desk and an interactive community of professionals sharing their expertise.
---
Holistiplan
Advisors continue to look for ways to enhance their financial planning deliverables while remaining efficient. Holistiplan—a tech tool that can read a tax return and provide a two-page client-ready report with helpful metrics and observations—accomplishes both objectives.

With Holistiplan, advisors can upload a client tax return and then receive a tax analysis and planning report within seconds. While the initial product rollout will focus on 2018 tax return reading and generating planning ideas for clients, future enhancements will focus on reading and analyzing insurance documents, like P&C declaration pages and more.
Holistiplan will allow advisors who don't currently offer tax planning to provide a new service to their clients with minimal time and energy spent. For advisors who already offer comprehensive tax planning recommendations, Holistiplan will allow them to do it much faster and produce a clean client-ready report with their name on it.
---
Knudge
Knudge—a shared to-do-list between advisors and their clients that offers insight into what's been completed and sends automated reminders (or nudges) for items still outstanding—is designed to go beyond the planning and make sure all the doing gets done.

Advisors can do the best financial planning in the world, but if they can't get their clients to take action on that planning, then what's it all worth? The best thing advisors can do for their clients is empower them to do more for themselves.
With Knudge, advisors can see at a glance outstanding actions for each client and be notified when clients complete a task. Knudge allows advisors to communicate in the modern era and become true accountability partners by helping clients stay on top of their financial life calendar, all with minimal time and effort. Clients take action on the details of their financial life that typically get ignored, kicked down the road, or fall through the cracks.
---
NEXA Insights
NEXA Insights, a client survey tool that tells advisors what their clients are thinking, helps advisors be the hero by giving their clients an avenue to communicate information in a non-threatening and non-intimidating manner. NEXA Insights delivers clear, concise results so advisors can maximize their understanding of their clients and their communication with them.

This tech solution takes a white-gloved approach to implementations, guiding the advisor every step of the way. Gathering feedback is normally a labor-intensive project; technology evaluation and selection, multiple reviews and revisions, data gathering, reporting and analytics all take time.
With NEXA Insights, most of this is eliminated, and feedback gathering is quickly configured, executed, and presented in a way that is specific to an advisor's business (with nothing lost in translation).
Most advisors acknowledge the need to gather feedback. Surveys are still the best solution for that. They are easy to do, but difficult to do well.
How do you gather that feedback? What should you ask? What do the results mean? How do you transform the data into actionable insights?
NEXA Insights removes these question marks and provides a clear path to gathering results-focused feedback.
---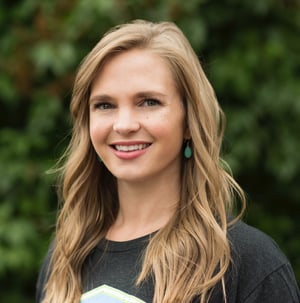 About the Author
As XYPN's Content Manager, Kelly is tasked with communicating the Network's value proposition to the world. For years, Kelly has helped organizations tell their stories in ways that inspire others to listen, and to care. Her penchant for a well-crafted sentence, good grammar, and clever wordplay has earned her the moniker "Word Whiz" around the XYPN office. She's thrilled to share XYPN's story with you and the rest of the world.