From Financial Advisor to Financial Advicer with Michael Kitces at XYPN LIVE 2023
3 min read
March 13, 2023
"Make Financial Advicers better, and more successful!"
This is the Nerd's Eye View mission. This is also the personal mission of the man with the Nerd's Eye View himself: Michael Kitces. He has a unique knack for continuously learning, compiling his knowledge, and sharing it with everyone so that financial advising is more accessible for all. In short, Michael has a unique, education-centric approach to financial advice.
At the annual conference, we do things differently, too. That's why XYPN LIVE 2023 passholders are helping to design their ideal conference experience, one vote at a time.
The first decision placed in the hands of XYPN LIVE passholders? Determining the topic of Michael's keynote presentation. After tallying the votes, the winner is (drumroll, please)...From Financial Advisor to Financial Advicer!
XYPN's very own Michael Kitces, MSFS, MTAX, CFP, CLU, ChFC, RHU, REBC, CASL, is set to present his keynote on Wednesday, September 20 at XYPN LIVE 2023! Learn more about what makes XYPN LIVE unique and save your seat to join the can't-miss event for fee-for-service advisors.

You may ask yourself, "what exactly is a financial advicer?"
Enter Michael Kitces with the Advicer Manifesto.
The Advicer Manifesto
The "Financial Advisor" title is largely unregulated. Being a financial advisor puts you as an advisor into an incredibly important position in your clients' lives. Good advice allows them to achieve their goals. Bad advice puts your clients in jeopardy.
In Michael's eyes, the value of your practice should come from the quality of advice you deliver to your clients. And the compensation, in whatever form it comes, is for the advice, not the products.
For a large majority of advisors, the value of financial planning is ascribed to the products that they sell. But when products are the products, it's easy to see why investing in yourself as an advisor becomes more of a requirement than a direct source of value. Michael's goal is to change that.
Reinforcing the incredible value that you, the financial planner, bring to the table is what Michael is all about. That's exactly why the Nerd's Eye View mission, and differentiating between real financial advice and the rest of the "advisors" is so important.
From Financial Advisor to Financial Advicer!
When you're a new firm owner, the typical reality is that you have a lot of time and not a lot of clients. So, the business is forgiving when you prioritize your clients over your own education to make ends meet. But this approach isn't efficient or scalable. And it's certainly not going to support your firm as the time-to-client ratio flips. When you're ready to make a bigger impact, it's time to become a financial advicer.
In his keynote, Michael will explore the impact of advanced training and designations that will allow you to better serve your clients with a repeatable financial planning process. The financial planning process is a valuable, but time-consuming, process. And the pressure of 'spending the time' to demonstrate the value is only amplified further as advisory firms grow a sizable base of clientele and must support them in an ongoing manner after the initial financial plan is delivered.
But how do you choose the best path forward? Which clients increase the efficiency of your processes? And what's the best tech to get you there?
Michael will break down what actually makes the financial planning process more efficient and scalable. And no, it doesn't include 'spending the time' to demonstrate the value of the plans.
Here's the key point: It's never too early to start thinking about your approach to advice—or too late.
So, are you ready to become a financial adviser? This year's XYPN LIVE keynote is all about helping you press pause on your current continuing education plan. You'll get insights and guidance from Michael himself on the best practices to get your knowledge, understanding, and expertise exactly where it should be. Whether you're just stepping out into entrepreneurship, or are looking to scale, this is an opportunity to turn your focus back to real financial planning. See you at XYPN LIVE 2023 September 19-21.
Learn more about Michael Kitces:
---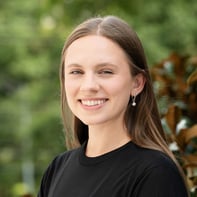 About Colby Goodrich
Colby Goodrich is XYPN's Content Designer. In her role, she designs the internal content that improves the member experience and works to create member-centered designs that help bring the XYPN experience to life. When she isn't busy supporting the connections that matter, she loves to go camping in the pacific northwest.