How Financial Advisors Can Give Better Advice with Dr. Moira Somers
3 min read
February 04, 2019
Dr. Moira Somers can, by definition, be described as many things. Executive Coach. Financial Psychologist. Professor. Author.
But ultimately, there's one thing she does better than most, and for which she's earned a reputation: she gives advice that sticks. To that end, perhaps Dr. Somers' most appropriate title is professional advice-giver.
For more than a decade, Dr. Somers has leveraged her extensive knowledge of behavioral-change techniques to transform advisors into better, more adept financial advice-givers—more specifically, financial advice-givers who are able to offer advice their clients will actually follow.
That last part is particularly important.
All too often, financial advisors find themselves in situations where they've given sound advice, their clients appear eager to follow that advice, and then…nothing. Nothing changes, nothing happens. The advice goes unfollowed.
The result? Opportunities are lost, the client's well-being is compromised, and eventually, the advisor-client relationship becomes strained and begins to deteriorate.
So, what went wrong? What causes one client to follow through with financial advice and another to ignore it entirely, despite having sought out help in the first place?
Dr. Somers will answer this question at XYPN LIVE 2019, where she'll deliver her keynote presentation, Advice-Giving for Advisors: Helpful Hacks and Cautionary Tales.
In her presentation, Dr. Somers will address the five factors that contribute to the successful delivery and implementation of advice. She will focus on the reasons why clients most typically seek out advice, when they are most apt to do so, and what interferes with uptake, and will explore in-depth the particular problem of mental depletion in both clients and advisors.
Her hope in sharing her knowledge?
"…that advisors will be inspired and equipped to change a few key aspects of their own advice delivery. I want them to give up the all-too-common sport of client bashing, and instead to embrace the challenge of becoming true adherence partners with their clients."
As a neuropsychologist and executive coach, Dr. Somers regularly witnesses the effects of "mental depletion," or rather depleted mental capacity. These effects range from minor cognitive inefficiencies to profoundly regrettable decisions and ethical violations. She hopes that through her presentation, XYPN LIVE attendees will become better able and willing to identify the tell-tale signs that they and/or their clients are "running on empty."
"Even more importantly, I want them to know how to safeguard and restore themselves when that happens," says Dr. Somers.
Financial Advisors and the Art of Advice-Giving
If you look up the definition of "advisor", you'll find a very straightforward and unsurprising description: a person who gives advice.
A financial advisor is then, by definition, a person who gives financial advice. (This is of course an overly simplified explanation of what a financial advisor does.)
And yet many financial advisors, whose entire careers are based upon delivering financial advice, are often inadequately trained on how to do just that—give advice.
Dr. Somers elaborates on this particularly interesting and rather strange phenomenon:
"Although they're paid for their advice, most advisors have received no formal training on how to actually give it. Their extensive training in the technical and regulatory aspects of their work is not matched by evidence-based training in how to conceptualize, craft, deliver, and support implementation of the advice they give. The result is often the delivery of perfectly sound advice that fails to address clients' needs."
Often, it is the financial advisors themselves who foil their clients' implementation of their advice. According to Dr. Somers, non-adherence, which is a more succinct way of explaining the occurrence of clients ignoring the advice they pay their financial advisors to provide, can largely be prevented by recognizing and rectifying common mistakes made by financial professionals.
Dr. Somers will outline those mistakes and provide implementable strategies for avoiding them and delivering advice that is followed instead of ignored in her XYPN LIVE keynote presentation in St. Louis this September.
To hear Dr. Somers—professional advice-giver and self-described "knowledge translator"—speak about how to give better financial advice that actually sticks, get your pass for XYPN LIVE 2019.
---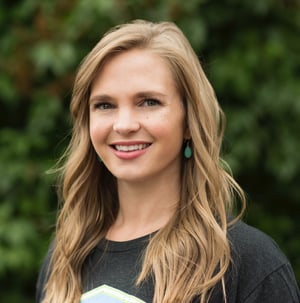 About the Author
As XYPN's Content Manager, Kelly Moorman is tasked with communicating the Network's value proposition to the world. For years, Kelly has helped organizations tell their stories in ways that inspire others to listen, and to care. Her penchant for a well-crafted sentence, good grammar, and clever wordplay has earned her the moniker "Word Whiz" around the XYPN office. She's thrilled to share XYPN's story with you and the rest of the world.