Let's talk compliance.
Eek! Sometimes that one word has the power to make financial advisors break out in a sweat. Many advisors—especially those who haven't managed their own compliance previously—can feel like it's the "monster in the closet." But it doesn't need to be!
Here at XYPN, we have a dedicated team of compliance experts available to help with everything from initial registration to preparing for an RIA audit. We also have a community happy to share their frontline tips and tricks to set you up for compliance success.
Last month we invited XYPN members, Corey Beal, CFP®, and David McPherson, CFP® to sit down with XYPN Managing Director of Compliance, Travis Johnson, IACCP®, to discuss the ins and outs of managing compliance as an independent RIA owner.
If you weren't able to join us live or watch the recording yet, this is one can't-miss conversation featuring compliance best practices that set your firm—and you as its Chief Compliance Officer—up for success!
Watch and learn:
#1: Why organization is so important when starting your firm
When you first launch your firm, you'll never have more time than the present moment to focus on compliance. So while you're working to market your firm and bring clients on board, now's also the time to get organized and put compliance processes in place to set you up for success down the road. Travis, Corey, and David discuss being proactive with compliance tasks vs. reactive.
#2: Preparing for an RIA Audit
Ah, an RIA audit! Another word that causes advisors to break out in a sweat. If you feel that way, you're definitely not alone. Thankfully, there's no need to stress if you get organized from Day 1 and ask for help along the way. Listen in to hear impactful ways to prepare for an RIA audit (because the day will come), plus hear directly from David as he shares in detail what his most recent audit experience was like.
#3: When to outsource or delegate compliance tasks
When does it make sense to outsource or delegate your firm's compliance tasks? What's the difference between outsourcing and delegating? If you choose to go this route, how much does it cost and what can you expect from these types of services? Travis, Corey, and David share some great points about the topic of outsourcing within and without your firm.
#4: What licenses do you need to register as an Investment Advisor Representative (IAR)?
The short answer is you'll need your Series 65, but a handful of designations meet the requirement—CFP®, CFA, PFS, CIC, or ChFC®. Travis covers what you need to know if you're coming from the broker-dealer or wirehouse space to register as an investment advisor representative. There are also a handful of states with additional registration requirements, which Travis dives into.

#5: Transitioning from state to SEC registration
The time has come—you need to make the transition from state to SEC registration, or maybe you know it's not so far off. If you're wondering what to expect, there are some great highlights during this conversation on making the transition seamless and being best prepared!
These types of conversations highlight why community is the most-valued benefit of XYPN membership. With a community of nearly 1700 members, you'll find shared stories, insights, fears, problems, and solutions that elevate you and your firm in all the ways that matter most to you. Whether you're looking to launch a firm or strategizing where to take your business next, explore more on-demand events and hear directly from members of the XYPN community who understand your experience better than anyone else.
---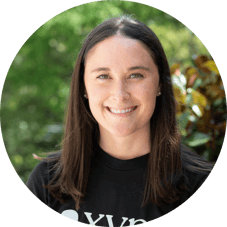 About the Author
After getting her start as a Network Navigator on Team XYPN and then joining the Marketing team as an Email Marketing Manager, Lindsey White now manages all things optimization and automation in her role as XYPN's Sales & Marketing Operations Manager. She is (almost) as passionate about creating and optimizing processes as she is about growing the movement; lucky for her, she gets to do it all here at XYPN.