The nine finalists of the AdvisorTech Expo have been selected, and we can't wait for you to see the innovative tech they're set to show off at #XYPNLIVE! The AdvisorTech Expo—formerly known as the Fintech Competition—will give each of these nine finalists the opportunity to demo their innovative solutions to #XYPNLIVE attendees, both in-person and virtually, providing advisors with insights into the next greatest technologies.
This year's AdvisorTech Expo will focus on the theme of innovations in productivity and personalization. We put out the call for companies offering solutions that enable advisors to leverage productivity and personalization to deliver a personalized, advice-centric client experience seamlessly—and efficiently scale it. The participating companies were selected based on how well their offering makes advice delivery better or more efficient.
Each finalist will each give a seven-minute demo of their tech at #XYPNLIVE on Nov. 10th, from 1:00–3:00 PM MT.
Michael Kitces, Co-Founder of XYPN and the blue shirt behind the Nerd's Eye View blog, underpins the excitement of the AdvisorTech Expo:
"One of the biggest challenges in AdvisorTech innovation is simply getting the word out—to those initial early-adopter advisors who will learn about and start using the software and help it gain traction early on. And that's exactly what the XYPN AdvisorTech Expo was built to solve. We're thrilled to give these finalists the opportunity to build their awareness by showcasing their offering to hundreds of next-generation, advice-centric advisors at XYPN, and hopefully help kick-start some new technology companies as we have with our FinTech Competitions of the past!"
So, without further ado...
The AdvisorTech Expo Finalists:
(Note: tech descriptions have been provided by each finalist.)
benjamin technology, Inc.
benjamin is the first, and only, AI assistant for financial advisors built by an RIA. Helping to streamline processes and automate a myriad of time-consuming yet imperative tasks, benjamin helps advisors regain control of their time and accomplish workflows on their behalf.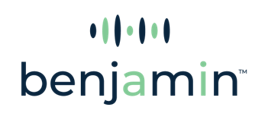 benjamin came into existence in 2017 when a large RIA in Atlanta and their TAMP subsidiary developed scale issues onboarding new advisors into the RIA and with onboarding new clients within the TAMP. Instead of hiring additional staff, benjamin was created and executed the large majority of tasks to onboard the clients and advisors.
Today, benjamin has grown to integrate with all the major technologies and advisors' uses and his capabilities have grown for each advisor to customize their various workflows for benjamin to accomplish. For advisors that are searching for help developing and executing their operational workflows, benjamin provides an inexpensive digital solution that utilizes their existing technology to accomplish these tasks on their behalf.
---
Elements
Elements is a financial planning system that gives advisors the framework, processes, and software they need to deliver ongoing financial planning and a next-gen client experience. The mobile client portal provides a simple and sexy way for advisors to increase client engagement in the planning process and to keep client data up-to-date with way less hassle. The Elements Scorecard grants advisors instant holistic insight into their clients' situation, allowing quicker responses to client questions and clear communication around goals and progress. Ultimately, Elements makes getting to meaningful client conversations faster, easier, and more efficient.

CEO Reese Harper originally conceived of Elements as an internal tool to consistently deliver great service while scaling his rapidly growing niche RIA, dentist advisors. He wanted a methodical system for monitoring progress and a quick way to understand what was happening for each client. Dentists coming out of school had high incomes but not a lot of assets yet. He wanted a way to deliver ongoing planning that would justify a monthly planning subscription fee. So Elements was born. Elements is more than just technology—it's a complete system to address gaps in traditional software, monitor client progress, keep things from falling through the cracks, and enable an ongoing planning model.

The rise of the "financial advicers," a term coined by Michael Kitces, is upon us. As professionals in the business of giving financial advice, it can be frustrating to sift through the hundreds of tools that were built to offer one-time financial plans and that focus on transactional advice for the retiree client. For financial advisors seeking to build a practice serving the next generation at scale, Elements is the ideal solution. Built with the real "financial advicer" and their clients in mind, Elements provides advisors with a consistent, repeatable process that engages clients periodically to track progress through a mobile interface. Understanding the underlying framework of the Elements Financial Planning System™ will equip advisors with the ability to see past the transactional financial plan and focus on building a subscription business through ongoing planning and monitoring of financial progress.
---
Income Lab
Income Lab provides a better way to conduct retirement planning, with sophisticated analytics that reflect the best in planning research and data science, deeper pools of data, and processes for streamlining ongoing plan management.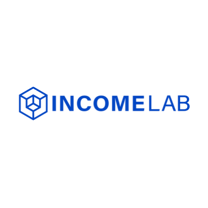 Income Lab began when two financial industry veterans grew frustrated with the fact that existing planning technology used simplistic, dated analytics. They understood that if financial advisors could implement and scale the best ideas from financial economics, retirement research, and data science, most retirees could live better financial lives. They set out to build a platform that made advisors' work easier and their advice better. The ultimate goal was clear: to help retirees achieve a brighter financial future.
Those who attend our demo will walk away with a new understanding of how to facilitate dynamic retirement planning using total risk-based guardrails, how to communicate retirement outcomes around the chance of adjustment versus the chance of success/failure, and how to facilitate tax planning including Roth conversions and bracket management strategies.
---
LBW Wealth Management
Developed by LBW Wealth Management ("LBW"), HyphaWay is a next-gen, analytics-driven financial planning platform with a relentless focus on advisor value. HyphaWay provides what the archaic cash flow, goal-based systems of the past lack—insights. The system is built on a cloud-native data and AI platform that allows continual analysis and learning from both internal data and external data. It is a full-featured suite that includes client lifecycle management, a client portal, project management, and communication tools—all powered by HyphaWay's data platform—that allow advisors to scale a customized, analytics-driven, intelligent financial planning business and bring tangible value to their clients.


LBW's founders were frustrated with available financial planning tools for their inability to create tangible value and to differentiate their customers against the rapid commoditization of the industry, so they developed a subscription-based business model and tools where they were able to focus on value for their clients and provide a unique service that includes detailed scenario planning and "what-if" analysis. The HyphaWay team has been designing a next-generation platform, based on a cloud-native data and analytics infrastructure. They have been working with cross-industry experts to develop the vision, prototype, and technology roadmap. They are seeking beta users to test this revolutionary platform.
While major sectors of our industry are being commoditized, HyphaWay represents a fresh, new, technology-driven approach to provide unique value to your clients. During the demo, you will learn about HyphaWay's unique approach for creating tangible value through customized, ongoing scenario-planning, and "what-if" analysis. You will see the vision and roadmap behind our technology platform that will be constantly learning from data and injecting data-driven insights throughout the process. It is time for advisors to have access to the data they need to provide evidence-based advice and have a system they can scale their business with. HyphaWay is a bleeding-edge technology with a relentless focus on advisor value. Learn how you can be a part of the HyphaWay-led industry transformation.
---
NEXA Insights

NEXA Insights offers a variety of services focused on measuring the client experience for a modern advisory practice.

NEXA Insights can help you: increase client engagement, evaluate service models, discover new sales opportunities. benchmark against peers, identify at-risk clients. gather referrals. collect testimonials, and generate Google reviews.

NEXA developed in-house a technology solution to support and facilitate the client measurement, as well as visualize the client data into actionable insights.


NEXA Insight was founded in 2019 and has grown to serve nearly 1000 advisors today. All advisors think they know their clients, but they don't really know until they ask. While there were will be retention risks identified, the majority of clients are satisfied. Leveraging these advocates within a survey provides a wealth of value—from referrals and sales opportunities, to testimonials and Google reviews. "Growth from Within" has never been easier.
---
Plan Confidence Corporation

Plan Confidence is an ERISA compliant Software as a Service (SaaS) that allows advisors to better serve their clients and remain compliant. The software allows advisors to deliver "personalized" and "ongoing" (ERISA compliant) 401k advice with just a few clicks of the mouse. For the first time, "held away" 401k assets can be advised (and managed) as easily as an IRA.


Many advisors don't know that there are very specific ERISA rules that need to be followed when giving advice to ERISA covered plans (e.g., 401k's). With Plan Confidence, for the first time, there is an ERISA compliant Software as a Service (SaaS) that allows advisors to better serve their clients and remain compliant.
---
Pulse 360

Pulse360 is an all-in-one software that helps advisors automate and streamline meeting prep and follow-ups. Pulse360 helps create agendas, takes handwritten notes, sends follow-ups (including annual summaries), and automatically creates tasks in your CRM or triggers workflows in your CRM. With

Pulse 360, you can dump the hodge-podge duct-taped tech/process to manage your meeting prep and follow-ups.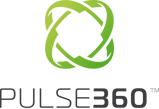 The founders of Pulse360 were in the advisory world for two decades, and Realizing we all spent more time on admin work than advising, decided to build a solution from the ground up to help advisors be productive, have scalable and repeatable systems for meeting prep and follow-ups. After all, meetings are the lifeblood of your practice.
Advisors are focused on delivering advice and a higher level of client experience. This, however, comes at a cost to them in terms of their own time. It can be solved in two ways: hire more people or consider tech to help create a systematic, streamlined meeting prep and follow-up system. We are leading the charge with integration and automation that helps to instantly eliminate the daily double work that advisors do.
---
Snappy Kraken
Convos, by Snappy Kraken, is a text message marketing application that provides financial advisors and broker-dealers the ability to drive meaningful conversations and build deeper relationships with prospects and clients—all through compliant text message marketing. The application goes beyond two-way text communication with clients and prospects; it includes automations that focus on conversion, business growth, and client retention.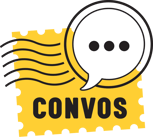 How does Convos differentiate from the rest? Convos is the only platform for advisors that enables automated flows, a compliant template library, a proprietary "Leads Never Cold" follow-up system, to name a few. Convos works with an advisor's CRM. When it comes to phone numbers, advisors have 2 choices: they can use their existing phone number or create a brand new Convos phone number in seconds. Convos is the go-to texting solution for financial advisors to exchange timely and compliant text messages and puts instantaneous communications at an advisor's fingertips.

Convos was built in 2020 with the idea that advisors work in a relationship-based business, and text messaging is a preferred way of communication that can help how advisors are perceived in the industry—to be ahead of the curve and not behind it. For too long, financial professionals haven't had a solid way to communicate with prospects and clients on their terms (like using text messaging). They've been held back. Face it, retail and hospitality and big brands outpace us all when it comes to tech and communication channels. It's time for financial services to catch up! Not just for the benefit of financial professionals, but for the people they serve.
Through our research, we've learned what financial advisors are looking for in a text message communication tool, as well as how to build scalable messaging architectures for real-time, two-way communication. Personalization and automated features are further areas we are exploring as well as we continue to grow. Convos helps advisors serve their clients in the way they expect to be served, provides advisors an opportunity for better service than their competitors, demonstrates that their business is on the cutting edge of technology, and creates more opportunities for people to engage in meaningful dialogue with them. We hope to demonstrate that Convos is the texting platform with the processes, compliance standards, financial content, and services that has the potential to fuel the most meaningful advisory conversations known in the industry.
---
YourStake
YourStake is the top-rated tool for ESG/SRI portfolio analysis and reporting, currently serving advisors managing over $250B in client assets and focuses on personalization, explainability, and transparency. Advisors can discover client values with YourStake's behavioral questionnaire, diagnose client portfolios according to those values, and provide the client with a better ESG portfolio using YourStake's research and direct indexing tools. YourStake focuses on personalization, explainability, and transparency, with intuitive metrics such as "You are responsible for 36 fewer asthma attacks in your portfolio vs. the benchmark."

YourStake started as a platform for financial advisors to discover and join ESG proxy campaigns and has iterated based on client feedback ever since. YourStake launched its impact reporting solution in 2019 and has since added a values questionnaire, a fund screener, and direct indexing. Furthermore, YourStake has just released the largest suite of "Metaphor Metrics" describing tangible impact outcomes, such as # covid hospitalizations avoided, or fish harmed from plastic, that a client is responsible for through their investment portfolio.
ESG is one of the fastest-growing trends in wealth management, and many advisors are afraid to have conversations with clients about their values. Advisors might offend a gun owner with a weapons-free portfolio. Advisors don't know how to explain a 7/10 ESG score. Advisors fear getting questions they don't know how to answer ("Why is this company in my ESG portfolio?"). YourStake helps advisors solve these problems with our personalized, explainable, and transparent reporting and analysis solutions.
---
The AdvisorTech Expo will take place on Nov. 10th at #XYPNLIVE—don't miss out! Virtual attendees will be along for all of the excitement via live stream. Grab your pass to attend the conference how you'd like—in Denver or from the comfort of your couch. A front-row seat to the AdvisorTech Expo is just the beginning.
We can't wait to see you at #XYPNLIVE!
AdvisorTech Expo Demo Schedule for Nov. 10th
(all times listed are Mountain Time)
1:10 PM: Plan Confidence
1:20 PM: Income Lab
1:30 PM: Pulse360
1:40 PM: HyphaWay, LLC
1:50 PM: Convos by Snappy Kraken
2:00 PM: NEXA Insights
2:10 PM: Elements
2:20 PM: Benjamin
2:30 PM: YourStake Impact Reports