Discover cutting-edge advice-engagement tech at XYPN LIVE 2023

Each year, XYPN puts out the call for tech companies releasing the most innovative technology for financial advisors to share what they've been working on. Once again, they've answered!

Real financial planning will always be a collaboration between the advisor and their client, and getting clients to engage and change their behavior can often be an advisor's biggest challenge. So this year, we're continuing to narrow in on technology designed to get clients engaged in the financial planning process. Our selection panel reviewed each impressive AdvisorTech applicant and made their selections based on how well their offering engages clients with the process of co-creating their financial plan.

Here's a hint: They blew it out of the water.

XYPN's third-annual AdvisorTech Expo is back, and it's all about creating a genuinely collaborative advice experience. Each finalist will give a seven-minute demo of their tech at XYPN LIVE on Wednesday, September 20 for you to discover, and implement, the best new solutions in your firm.

Whether you're a brand new firm or have an established practice, it's no secret that empowering clients to engage with your advice meaningfully can be tough. This year will be your opportunity to see the latest technologies that make client engagement a no-brainer. It takes an empowered planning process to deliver holistic, impactful financial advice—and nobody makes that easier than our hand-picked finalists!

Say hello to the six finalists of the AdvisorTech Expo taking the stage at XYPN LIVE 2023:


---

Switchboard by AdvicerCo
All about Switchboard:
AdvicerCo is driving a fundamental shift in the advisor-client ecosystem. Introducing, Switchboard, the first all-in-one cash flow platform to help advisors develop, illustrate, implement, maintain, and—most importantly—automate client cash flows. The digital banking platform enables clients of financial advisors to intentionally define cash flow priorities such as saving, debt, spending, and charitable giving. The technology dynamically moves money with every deposit, using customizable rules, triggers, and alerts to create cash flow plans for clients that advisors can implement—and automate—with a click of a button.

The Journey to the AdvisorTech Expo Stage:
Q2 of 2022 was all about the prototype of Switchboard. Two quarters later, AdvicerCo started to gather adviser, user, and industry expert feedback. Just one year after prototyping began, AdvicerCo started developing the platform. The good news? Minimum Viable Product is on track for release in Q4 of 2023.

All About Advice Engagement
AdvicerCo believes the next phase of the financial planning industry will be all about deeper advice, deeper value, and behavior change. Switchboard is at the heart of supporting client behavior change. At the most fundamental level—client's cash flow—the technology is uniquely positioned to help advisers get their clients on board and create more profitable relationships in the process.
---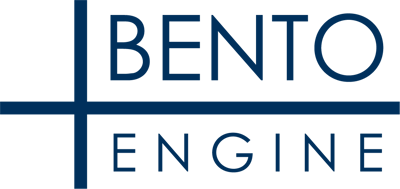 Bento Engine
All About Bento Engine
Bento Engine is the only integrated technology and content solution designed to provide proactive, impactful advice beyond investing to clients and prospects during key "Moments That Matter" on their financial journeys. Their automated engine plugs directly into your CRM. And yes, that means no new system to learn or additional logins.

Bento Engine constantly scans your entire book of business for advice opportunities and automatically equips you with compliance pre-approved content from their proprietary Content Library that updates as laws and regulations change. They currently partner with and integrate into leading CRM tools, including Redtail, Wealthbox, Salesforce, XLR8, Practifi, and Microsoft Dynamics.

The Journey to the AdvisorTech Expo Stage:
In Early 2021, bento Engine kicked off the ideation, research, business plan, and technology blueprint phase. They quickly started building out the technology and content library together with six innovation-friendly RIAs that served as Pilot Partners, launching their initial program—Life in #'s—in October 2021.

Since then, Bento has been adding additional programs, including "Life Events", "Children & Wealth", a DTC version of Life in #s, and most recently, "Your Journey", a lead gen tool that can be embedded directly on advisor websites.
---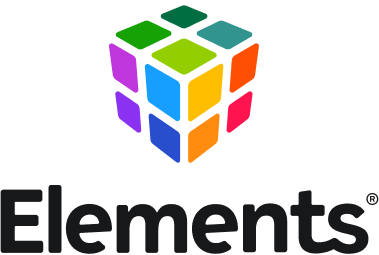 Elements by Elements Technology, Inc.
All about Elements
Elements empowers advisors to supercharge their prospecting engines, effortlessly demonstrating value and building trust with potential clients. Whether that's leveraging your clients' aggregate data to benchmark the financial health of prospective clients or streamlining your advice into an easy-to-understand One-Page plan, Elements makes it simple to show, rather than just tell, what you can do for clients.

But it's not just for advisors. Clients can jump right into the mobile app (read: get engaged) in their financial plan with interactive net-worth progress reports. Partnerships with Plaid and Morningstar allow Elements to automatically update even managed and held-away account data, keeping clients' information up to date.

The Journey to the AdvisorTech Expo Stage:
In 2014, Dentist Advisors embarked on developing the Elements financial scorecard and methodology. By 2015, Elements became the financial planning service model for Dentist Advisors. The following years saw significant progress: in 2018, Elements began transforming into a mobile software platform to enable financial advisors to demonstrate their value and provide scalable financial planning.

In 2020, the Elements Financial Planning System Beta was launched, leading to updates that shifted the focus to financial monitoring. Then, in 2021, the Elements Financial Monitoring System debuted, featuring a mobile portal for clients and a web-based admin for advisors. In 2022, the product roadmap pivoted towards empowering advisors to grow their businesses. This involved introducing innovative prospecting tools like free Financial Assessments, One-Page Financial Plans, and interactive Value Cards exercises. Elements continues to evolve, aiming to revolutionize how advisors grow their businesses.

All About Advice Engagement
The most prominent challenge for XYPN members is consistent business growth. That's where Elements comes in. Showcasing the real value of holistic financial planning during sales processes allows advisors to turn the prospecting process on its head, letting prospects "Try before they buy. The result? A genuine, human experience in less than 15 minutes.
---

Retirement Stress Test by Income Lab
All About Retirement Stress Test:
Income Lab's new Retirement Income Stress Test is a ground-breaking new software tool for testing, visualizing, and comparing how retirement income plans behave through real-world return and inflation environments. Spending adjustments—rather than portfolio failure—sets the Retirement Stress Test apart, mapping out a plan to withstand periods of high inflation or market volatility. The result? Relatively small and temporary adjustments in spending that keep clients engaged.

Retirement Stress Test supports Income Lab's other software tools for ongoing retirement income management and client engagement. Advisors use Income Lab to give clients ongoing, customized guidance on how much they can spend, when and how to adjust spending for evolving economic and market conditions, and how to optimize distribution plans for tax efficiency.

The Journey to the AdvisorTech Expo Stage:
Income Lab's product development is laser-focused on elevating retirement income planning and management—and that's no different for the production of the Retirement Stress Test. But this isn't the first time Income Lab has made an appearance on the Tech Expo stage. In 2022, Income Lab's client engagement tool Life Hub (which was named "Best In Show" at the 2022 XYPN LIVE AdvisorTech Expo).

All About Advice Engagement:
Retirees don't fail—they adjust. This new Retirement Stress Test helps advisors showcase the value of their ongoing guidance on spending adjustments, move the conversation away from simplistic success/failure framing of plans, and build client confidence (not anxiety). It's also a great way for advisors to evaluate different plan options so they can choose one they feel is best for their clients based on a household's unique risks and characteristics.
---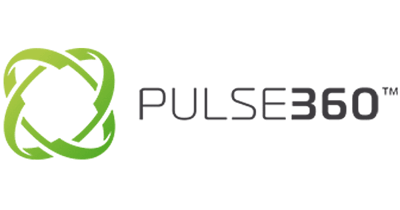 Pulse360
All About Pulse 360:
Pulse360 helps growth-minded professional financial advisors to streamline and enhance their client documentation process. The template framework enables consistent, professional meeting agendas, summaries, and financial planning summaries. With CRM integration (Redtail, Wealthbox, and Salesforce) and AI technology, Pulse360 automates workflow, eliminates duplicate work, and facilitates efficient, high-quality communication.

The Journey to the AdvisorTech Expo Stage:
Client communication is critical to building trust with clients. Yet, we are inundated with processes and put client communication on the back burner. After two decades of wearing all hats—from serving coffee to clients to compliance—it was time for automation. Pulse360 was built to help financial advisors rethink how they approach client communication and shift their focus from "process," back to their clients.

All About Advice Engagement:
Ordinarily, streamlined and professional client communication would require an army of people. But by systematizing and automating, advisors can operate lean without sacrificing a phenomenal client experience.
---

Snug Total Estate Plan
All About Snug Total Estate Plan:
Snug is a total estate planning solution that goes beyond a Will or Trust to organize all of life's details—everything from social security benefits to military service to digital assets. While there are plenty of options on the market to view estate planning through the narrow lens of legal documents or tax minimization, Snug takes on the universal pain and logistics of transitioning from one generation to the next.

Clients can: create new Wills, Trusts, and other essential documents, analyze existing documents to determine whether updates are needed, catalog key personal, legal, financial, tax, insurance, and digital details, and share these details as a powerful love letter to their family. With Snug Total Estate Plan, advisors are positioned as the quarterback of this process with a white-labeled client experience and a natural bridge to the next generation.

The Journey to the AdvisorTech Expo Stage:
60% of Americans don't have an estate plan. Snug was built to close this gap with an easy and affordable option. Snug launched in Colorado with the ability to create Wills, Trusts, Powers of Attorney, and Health Care Directives. As Snug has expanded nationally and worked closely with clients and advisors, the team realized creating new documents was only the tip of the estate planning iceberg.

Snug's Total Estate Planning solution is a big step toward addressing the rest of the pain in estate planning, maintenance, and settlement. The product is designed and built to be a collaboration between advisor and client, knowing that clients need a helping hand and that advisors can be most effective when they have a long view across generations.

All About Advice Engagement:
Snug deepens engagement with clients and establishes a bridge to the next generation. Estate planning documents are important, but preserving a legacy and minimizing headaches for the next generation requires a more holistic approach. Snug's Total Estate Plan is designed specifically for this transition. Snug saves hours of in-house review of legal documents. Uploading an existing Will or Trust to the Snug platform will automatically extract key details, including executors, trustees, beneficiaries, and more. This saves hours of work and tees advisors up for clear, action-oriented conversations about estate plan updates. Snug builds value for clients and firms of any shape or size. Every client can immediately find value in using Snug—young or old, UHNW, or mass affluent. Every advisor's business model can use Snug to add firm value, whether absorbing the cost of creating a new estate plan or passing a discount to the client.
---
The goal of the Expo is to give each of our six finalists the opportunity to demo their innovative (and meaningful) solutions to XYPN LIVE attendees, both in-person and virtually, providing advisors with insights into the next greatest technologies. It's incredibly hard to get the word out about the new tech that can—and will—change the industry. So we've set out to do just that—kick-start the awareness of Advice Engagement technology and give these companies traction within our advice-centric network.

Meet the rest of the XYPN LIVE 2023 exhibitor line-up and if you haven't already, be sure to grab your pass—it's not too late!

Join us and discover the best new ways to serve your clients. We'll make the introductions.
---
About Colby Goodrich
Colby Goodrich is XYPN's Content Designer. In her role, she designs the internal content that improves the member experience and works to create member-centered designs that help bring that experience to life. When she isn't busy supporting the connections that matter, she loves to go camping in the pacific northwest.