Discover the best new advice-centric tech

The seven finalists of the AdvisorTech Expo have been selected, and we can't wait for you to see the advice-centric tech they're set to show off at #XYPNLIVE! This year's #XYPNLIVE AdvisorTech Expo is all about advice engagement and showcasing some of the most innovative new technology that empowers clients to meaningfully engage with their advisor's advice.

The goal of the Expo is to give each of our seven finalists the opportunity to demo their innovative (and meaningful) solutions to #XYPNLIVE attendees, both in-person and virtually, providing advisors with insights into the next greatest technologies. We know that it's incredibly hard to get the word about the new tech that can (and will) change the industry. So we've set out to do just that—kick-start the awareness of Advice Engagement technology and give these companies traction within our advice-centric network.
We put out the call for companies offering innovative tech that helps deepen the connections between advisors and their clients and deepen engagement with the personalized financial advice they deliver. They answered!
Our selection panel (which included members for the first time ever!) reviewed around 20 impressive AdvisorTech applicants. Our finalists were selected based on how well their offering draws clients more deeply into the advice delivery process so that they're not merely being told what to do by their advisor, they're a collaborator who is part of making it happen.
At our AdvisorTech Expo, we'll be shining a spotlight on some of the most exciting new offerings. Each finalist will give a seven-minute demo of their tech at #XYPN LIVE on Oct. 10th, from 2:00–3:30 PM MT.
Let's get ready to re:invent your tech.
The AdvisorTech Expo Finalists:
(Note: tech descriptions have been provided by each finalist.)
Lumiant Technology, Inc.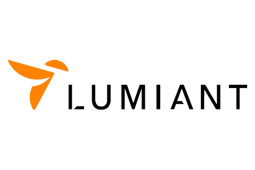 Lumiant is an award-winning cloud-based advice and client engagement platform, where clients and their advisors connect around their lives, values, and finances. Lumiant proudly champions non-financial clients, by making your advice accessible, visual, and interactive.
For too long, the traditional financial planning experience has ignored and disengaged clients that aren't financially informed. These clients often make up more than 50% of your client base and aren't logging on to see how their investments are performing. They've outsourced their finances to their advisor—all they want to know is "Am I going to be OK?"
These non-financial clients will never care about performance—and rightly so. At the core of delivering excellent advice is the ability to understand and respond to client needs. Their values are placed before the strategic pursuit of wealth creation: life first, finances second. Lumiant is designed to support you, as the advisor, to deliver advice that is memorable, measurable, repeatable, and values-based.
---
Hubly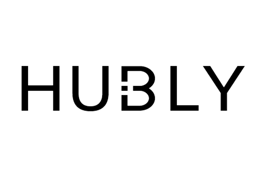 Hubly is software that revolutionizes practice management by bringing efficient processes, easy client tracking, and team collaboration into a single workspace. Even better, it allows advisors to continue to deliver an exceptional client experience at scale—without things falling through the cracks.
Clients expect consistency, standardization, and seamlessness—advisors want to deliver all of this while keeping a streamlined back-office. Louis Retief and Ron Gorodestky found that firms were unable to effectively manage their countless workflows, processes, and client tasks with their current technology. So, Hubly was built.
Hubly and XYPN recently created a partnership to help XYPN advisors more efficiently and effectively scale their financial planning firms—the proof is in the pudding. An advisor's time is important (read:priceless) and users say this technology saves them 6-8 hours of administrative work per week. Hubly is designed to help XYPN members overcome operational challenges, streamline their back office operations, and scale a more personalized client experience.
---
Sora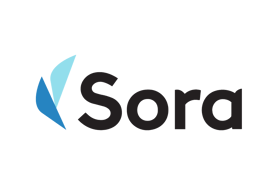 Sora is bringing debt optimization to the financial advisory industry. The technology continuously scans and monitors US lenders in the background to find better rates for your clients' new or existing liabilities—so you don't have to. The "set it and forget it" capability automatically optimizes your clients' interest rates with the guaranteed lowest rate possible, freeing up more capital to invest.
Sora's goals are simple: Lower the cost of debt for everyone, make the financing and refinancing process as easy as it can possibly be, and help individuals use debt wisely to optimize their holistic financial life. Sora is designed to bring to the table a way to attract younger clients through continuous and unconflicted scanning of lenders to provide the lowest rates possible across all types of personal debt.
Why is this is so valuable? The vast majority of Americans pay more in interest than they should for two reasons: debt consolidation and accurate pricing (or lack thereof). Sora Finance was built out of firsthand experiences dealing with the complications and costliness of debt.
---
VRGL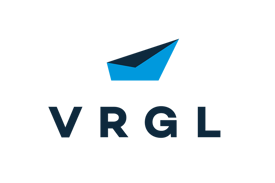 VRGL is the first Client Acquisition, Proposal Management & Retention ("CAPM & R") tool designed to increase time to revenue by 50%. It's software that enables advisors to quickly demonstrate how they add value by providing clear insights into performance, risk, diversification, taxes, and fees. For advisors, saving time in the prospecting stage is incredibly important. VRGL delivers just that.
Prospecting can be a lengthy process—and very hands-on. VRGL gives prospective clients a complete view of their consolidated investment picture to take the work. When it comes to understanding your investment portfolio, VRGL believes that clients should not only be advised what to do but also shown how and why those actions will add value.
VRGL is revolutionizing the way advisors interact with prospective clients by providing institutional-grade analytics and automated data extraction to empower wealth management firms to scale. In other words, VRGL gets you to a yes, faster.
---
IncomeLab Life Hub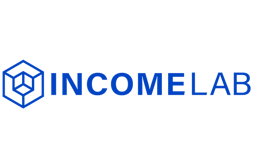 The Income Laboratory has created the Life Hub, designed to help advisors and clients see retirement clearly, today and in the future. It provides financial advisors with a comprehensive view of their clients' financial lives and eliminates time-consuming data entry and complex sets of screens and paperwork.
Your clients don't want to get bogged down in the nitty gritty. They want to understand the impacts of their decision on their future financial selves. Your job is to help your clients understand their past, present, and future financial milestones. That's where Life Hub comes in.
Many clients feel uncertain about their financial situation. Your advice helps them understand what their journey will look like and how it evolves. Life Hub helps you to show your clients their financial future. It's one page, interactive visualization about a client's financial life that gives you time back and your client's peace of mind. Now that's advice-centric tech.
---
The Conversation Hub for Financial Advice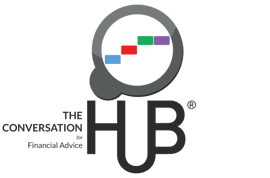 The Conversation Hub for Financial Advice makes your screen worth sharing. Virtual meetings are here to stay but the client experience needs to improve. What was needed is a solution that keeps clients engaged to hear and listen to their advisor. In this era of virtual meetings, with an increasing need to personalize client engagement, The Conversation Hub was created to meet the needs of advisors—and their clients.
The technology helps you to run visually engaging meetings from the moment you share your screen—online or in person. The platform allows advisors to deliver incredible client engagement while feeling fully supported by a comprehensive visual meeting platform. Plus, compliance, meeting scoring, and tracking are all built-in.
What do advisors expect from their tech? They need to differentiate their brand and seamlessly provide advice to their client. The Conversation Hub does just that. Not only does the platform allow advisors to showcase their brand, but it also integrates with scheduling, CRM, and financial planning applications—saving time before, during, and after the meetings.
---
Savology for Advisors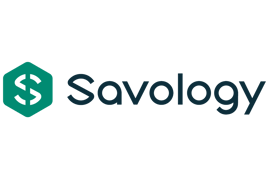 Savology is making the benefits of financial planning more accessible than ever before with next-level financial wellness and planning technology. Savology started building its user-led financial planning technology in 2019 to provide digital financial plans to the masses. The result? One platform for one holistic financial picture.
Savology quickly creates personalized and simplified financial plans at scale that include holistic report cards, engaging financial education, and personalized action items to make a meaningful difference for those that need it most.
Together we have re:invented financial planning for our clients, it's time to re:invent financial planning for employers. Value-driven planners that have already done away with minimums, commissions, and sales. Savology technology was designed to help you scale your firm's benefit as you grow. Advisors are now using Savology to grow their business and help more people, and most importantly, reduce their employee's financial stress.
---
The AdvisorTech Expo will take place on October 10 at #XYPNLIVE—don't miss out! Virtual attendees will be along for all of the excitement via live stream. Grab your pass to attend the conference how you'd like—in Denver or from the comfort of your couch. A front-row seat to the AdvisorTech Expo is just the beginning.
We can't wait to see you at #XYPNLIVE!
AdvisorTech Expo Demo Schedule for October 10
(all times listed are Mountain Time)

2:10 PM: Lumiant
2:20 PM: Savology for Advisors
2:30 PM: The Conversation Hub for Financial Advice
2:40 PM: Sora
2:50 PM: VRGL
3:00 PM: Hubly
3:10 PM: Life Hub
---
About the Author
Colby Goodrich is XYPN's Content Designer. In her role, she works closely with the Marketing Team to help bring the XY Planning Network experience to life. When she isn't busy creating, connecting, and communicating, she loves to go camping in the pacific northwest.