How to Leverage Emotion to Guide Your Clients Through Change with Cassandra Worthy
Change agent. Change optimist. Change driver. To some, these terms feel cliché. But Cassandra Worthy, founder of Change Enthusiasm® and XYPN LIVE 2020 keynote speaker, is anything but.

After thriving through the struggle of a multi-billion-dollar merger and acquisition while working in the CPG industry, Worthy learned the skills for success in the face of uncertainty. From this experience, she created her own personal branded strategy for navigating challenges and changes. She now shares this strategy, dubbed Change Enthusiasm®, with world-class business leaders across industries, helping others disrupt "change as usual" by leveraging a practical and repeatable framework.

Worthy will share this framework at XYPN LIVE 2020 in her keynote presentation, C.H.A.N.G.E. Traits®: Exploring the Underbelly of Exceptional Leadership Through Change. Her goal? That attendees will leave empowered and inspired to support their client base through their greatest change challenges.

But what exactly sets Change Enthusiasm® apart from the clichés and countless other "better your business" strategies that promise to make you not just a better business owner, but a "better person"? For starters, the framework is founded on something entirely unexpected and commonly undervalued: emotion. Most business leaders have this in infinite supply, so why not leverage it to accelerate change?

All too often, the emotional landscape of change is ignored. Worthy's entire strategy is built upon this realization. Leaders instead focus on the basic building blocks of change management we've all been taught ad nauseam: strategic process, communication strategy, culture building. While these elements are certainly essential to the adoption of change, according to Worthy, it's the emotion of change that can either make or break sustainably achieving a transformation vision.

Stress, frustration, aggravation, anxiety…these emotions are rarely in short supply for independent financial advisors. They're also incredibly powerful and when confronted head-on, can be transformed into self-motivation. That's what Change Enthusiasm® is all about. Worthy calls these emotions "the feels" and offers a three-step mental process to transform these feelings into something productive: opportunity for growth.

First, you must recognize that those really tough emotions are actually signals for a major moment of opportunity. That's step one. Next, you must step into the opportunity and explore options of what's possible. That's step two. Once you've done that, you have the power to make a conscious, productive choice towards a better feeling and a better result. That's step three.


The key is removing yourself from the emotion and freeing yourself to view stress, frustration, and uncertainty objectively as guideposts and tools in your evolution. This is also the hardest part. But the more Change Enthusiasm® is practiced, Worthy promises the more you will come to recognize that the biggest, most stressful changes aren't happening to you—they're happening for you.

This is one of the biggest services you can offer your clients, especially now. When the emotional landscape is tumultuous, your clients need to feel heard. They need productive time and space to emote. Moreover, they need to feel valued and appreciated for who they are. If you, as their financial advisor, can inspire them to live their true, authentic lives, you can inspire transformations that are even more successful and sustainable than you initially intended.

Join Cassandra Worthy and hundreds of other of financial advisors for XYPN LIVE 2020 and learn how to face the emotional landscape of change head-on and harness the power of emotion to inspire growth and lead your clients through change, transformation, and disruption.
---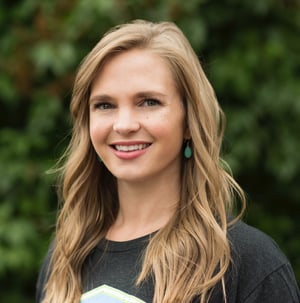 About the Author
As XYPN's Senior Communications Manager/Editor-in-Chief, Kelly Moorman is tasked with communicating the Network's value proposition to the world. For years, Kelly has helped organizations tell their stories in ways that inspire others to listen, and to care. Her penchant for a well-crafted sentence, good grammar, and clever wordplay has earned her the moniker "Word Whiz" around the XYPN office. She's thrilled to share XYPN's story with you and the rest of the world.