8 Marketing Experiments Every Independent Financial Advisor Should Try
7 min read
January 13, 2020
We use informal experiments on a daily basis as a way to test-drive decisions, especially those with long-lasting consequences. This is often a subconscious process and can happen in just a few seconds.
We test primarily as a means of risk management. Would you move forward with a costly marketing strategy for your firm with the basis for success resting on nothing more than wishful thinking? I certainly hope not. Experimentation (if done correctly) gives you the confidence to move forward with decisions, both big and small.
Marketing experiments, in particular, offer insight into how well your marketing methods will perform before you fully implement them. Below, a few of my fellow Marketeers share ideas of simple marketing experiments you can implement in your firm today to generate more leads, drive more conversions, and overall run a more successful business.

#1. Try A Pop-up Banner
Pop-ups can be used for a variety of offerings—a limited-time promotion, a content offering, or an email subscription. When done effectively, pop-ups provide a great opportunity to capture prospect contact information.
If you have a newsletter, blog, or regular email communication, using a pop-up to drive subscriptions is the easiest option. Most tools allow for a variety of banner locations (across the top, lower corner, or fullscreen) and targeting (on page load, when a visitor exits the page, or when a visitor has scrolled a specified length of the page).
Here are two tools for creating banners and embedding on your site:
BannerSnack: The free option includes up to 10 lifetime banner, 10,000 views per day, and 7 days of stored analytics
WisePops: The 14-day free trial gives you access to all features
#2. Try Different CTA Content
One of the best, and most challenging, things about marketing is it is basically one big experiment. If your message or offer isn't connecting with your target audience, you can get as much site traffic as Amazon and won't get any conversions.
But how do you know what message or offer will have the biggest impact? The answer is equal parts research and trial and error.
When testing different offers or content, Google Campaign URL Builder is a free tool you can use to track the effectiveness of each offer. When you are using multiple mediums (e.g. pop up banner, digital ads, website content) to drive site visitors to the same location on your site or testing different copy, you can assign each CTA a unique tracking URL and see which one is giving you the best result. Note: you do need to have a Google Analytics account (which is free!) to track campaign data. If you don't have an analytics account, this guide will help you get started.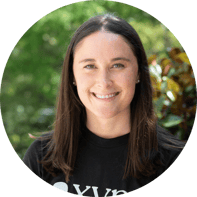 #3. Switch up your Email Subject Lines
If your subject line doesn't capture the attention of your recipient, your email is more likely to end up unopened or even worse, sent directly to the trash can. Play around with your subject lines in your emails to see what encourages prospects to open your emails.
In doing so, you are running what we call an A/B test here in the marketing world. You can A/B test subject lines, email content, or both (but not at the same time!). The is to figure out which email resonates more with your audience.
Let's say we want to A/B test different subject lines. You can create one email with a subject line that asks a question of the recipient and in another email, you could use a statement subject line with an emoji. Send the emails and then dig into the data to determine which one resulted in more opens, and a higher CTR (click-through rate).
#4. Use Personalization
You likely have a dozen or so emails you send to prospects and clients based on where they are in your firm's pipeline. Using personalization keeps you from having to reinvent the wheel every time you need to send an email while ensuring your emails are relevant to and connect with their recipients.
Some simple personalization ideas include placing the first name of the recipient in your subject line and in the greeting of your email. More advanced ideas include incorporating snippets of content or information that is more relevant and will better resonate based on "buyer" persona. An example of this could be a blog post you wrote or even an industry article that you can pass along. Incorporate different ideas one at a time and see what resonates and what doesn't.
#5. Reach Out at Different Times of the Day
We are creatures of habit. You likely have a routine of sending emails or making calls at the same exact time every day. Try mixing things up and sending an email at 10 AM and 5 PM on different days of the week and see what happens. Which one results in more responses?
Google added a feature last year that allows you to "Schedule a Send." This is useful because if you have an hour a day where you send follow up emails, you can still use that hour to do so but you can schedule the emails to be sent at a different time or even on a completely different day. Experiment and see what works.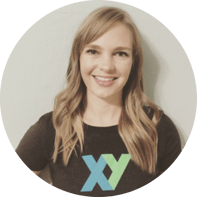 #6. A/B Test Your Landing Pages
Do you want conversions? That's a rhetorical question.
If Because you want conversions, A/B testing your landing pages is essential. How else will you know if your current landing page is stellar, or simply good enough.
When designing landing pages, a lot of firm owner make assumptions about what will trigger a response with their prospective clients. Sometimes they're right. Too often they're wrong.
Running a landing page A/B test will show you which version of a landing page elicits more clicks and higher conversions.
The principle of an A/B test is simple: you compare two versions—version A, the control, and version B, the variation—of the same piece of content with one item—the variant—changed on the variation.
There are many things you can A/B test on a landing page. Let's look at a couple.
The Layout
You can run a test as simple as putting the copy to the left of your hero image on one version and to the right of the image on the other. This might seem like a small change (and it is), but it can have a big impact. And it might not. While some A/B tests might reveal dramatic differences, others might convert the same. What matters is that you'll have data to support your decisions.
The Copy
You can also experiment with the copy itself. Does your audience prefer long copy or shot? Paragraphs or bullet points? Switch it up and see which version performs better. The beauty of A/B testing is that it provides more insight into your audience—what resonates and motivates and what doesn't.
The Offer
One of the main goals of your website is to generate leads. To do that, you need an offer. Changing up your offer will tell you what exactly your audience is hungry for. Maybe they'll hand over their email address for a 20-page guide on becoming financially independent; or maybe they'll more readily share their contact info for an infographic that breaks down the same content.
The Call-to-Action
In a nutshell, your CTA (call-to-action) is your pitch. It's your chance to win over prospective clients and convert them on your offer. You can A/B test your CTA in many different ways:
Button color
Font color
Font style
Font size
CTA copy
CTA position on page
Test. Test again. And then test some more. Eventually you'll find that secret sauce that makes your CTA irresistible.
Note: A/B testing is not the same thing as split testing. When you conduct an A/B test, you are testing a single element. When you conduct a split test, you are comparing two completely different versions of a landing page to see which design aesthetic converts better.
#7. Update Old Content
Do you currently have a lot of content on your site? Good for you!
Next question: how often do you revisit that content? For many firm owners, the answer is "never."
Creating new content is important. Keeping old content up to date is equally as important.
Breathe life back into old blog posts by giving them an update. Update the post for today's audience; make sure the information is still relevant (and accurate!), all links work, and that SEO best practices are still applied. (Remember that Google changes its algorithm hundreds, and more recently thousands, of times a year).
Notice a particularly bad lede? Rewrite it! Consider refreshing your copy to make the piece more thorough and in-depth.
Once you update your content, request for it to be (re)indexed in Google Search Console.
#8. Try Different Blog Post Titles
What's in a name? A lot, actually—especially if you're blogging.
The majority of your prospective clients will decide in five seconds or less if they want to read your blog post. The bulk of this decision depends on the title. Your title is your chance to communicate the value of your post. A strong title will also improve traffic from search engines.
But nailing your title is no easy feat. Perhaps you think you've written the perfect title. How can you be sure? Test it, of course.
Share your blog post on social media with different headlines. That's right—there's no rule that says you have to use the same title across all channels. Shake things up and see which title earns the most likes, shares/retweets, and clicks. Then run with that title moving forward.
If there's only one thing you take away from this blog post, let it be that whatever marketing tactics you employ in your firm, you need to test them to truly know whether or not you're really generating the most leads and driving the most conversions possible, or if you can do better.
---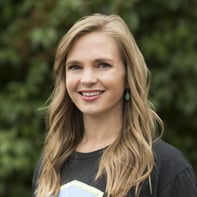 About the Author
As XYPN's Senior Communications Manager/Editor-in-Chief, Kelly is tasked with communicating the Network's value proposition to the world. For years, Kelly has helped organizations tell their stories in ways that inspire others to listen, and to care. Her penchant for a well-crafted sentence, good grammar, and clever wordplay has earned her the moniker "Word Whiz" around the XYPN office. She's thrilled to share XYPN's story with you and the rest of the world.