Betterment Institutional Partners with XY Planning Network

3 min read
February 27, 2015
Announcing a New Partnership with Betterment Institutional
Betterment Institutional, an end-to-end digital solution for RIA's, today announced it has partnered with XY Planning Network to offer the Betterment Institutional solution to XY Planning Network's member firms and to leverage XYPN's expertise and resources in helping budding advisor practices blossom.
Betterment Institutional provides a scalable, automated platform designed to remove daily administrative burdens so advisors are free to spend more time with clients. The platform's automated investment services and branded client experience give advisors the tools they need to be more productive.
XY Planning Network (XYPN) is the leading organization of fee-only financial advisors who specialize in working with Generation X and Generation Y clients for an affordable monthly fee. XYPN provides fee-only advisors with turnkey support to start, run and grow their practices as they serve next generation clients. As part of its turnkey solutions, XYPN will promote Betterment Institutional as a preferred provider of portfolio automation services to its rapidly growing base of member firms.
"Providing investment related services to smaller accounts is incredibly time consuming, and forces many advisors to focus on high net worth clients. Betterment Institutional bring investment management services to an entirely new generation of client," says Alan Moore, co-founder of XYPN.
XYPN co-founder Michael Kitces notes that "it's difficult for younger advisors serving their peers to work with a traditional custodian, given custodial minimums for advisory firms, the transaction costs on small accounts, and the expense of supporting technology that advisors must bear to serve clients efficiently. Betterment Institutional provides a powerful all-in-one alternative to traditional custodial platforms for the financial-planning-centric advisor, at a very appealing cost."
Steve Lockshin, Partner at Betterment Institutional, said "For numerous reasons, I am enthusiastic about our partnership with XY Planning Network. XYPN is a pioneer in connecting advisors of all asset levels with industry-leading resources, technology and support. I look forward to bringing Betterment's technology to a wider range of advisors and supporting those advisors as they grow."
"Our goal is to support advisors with the tools, resources, and solutions they need to be successful for their clients," said Martin C. Bicknell, CEO of Mariner Holdings and Montage Investments, and whose firm has partnered with Betterment Institutional to market the platform to RIA's. "By pairing advisors with Betterment Institutional's cutting-edge portfolio automation technology, we are making strides toward achieving that goal. The end result is, regardless of their assets under management, all advisors receive industry-leading support that frees them to spend more time with clients."
More About Betterment Institutional
Betterment Institutional is the smarter automated investing service that gives advisors the tools they need to be more productive, more efficient, and provide the best experience for their clients. The service offers a globally diversified portfolio of ETFs, designed to provide advisors with the best possible expected returns for helping clients achieve their long-term objectives.
About XY Planning Network
XY Planning Network was founded in 2014 to provide fee-only advisors with turnkey support to start, run and grow their practice in pursuit of connecting high quality advisors with next generation clients who wish to receive ongoing financial planning advice for an affordable monthly fee.
About Montage Investments
Montage Investments provides institutional-caliber investments to investors and the financial professionals who serve them. Through a family of independent asset managers, unified by deep market insight and fundamental research, Montage offers alternative investment solutions across the spectrum of asset classes and strategies that include mutual funds, closed-end funds and separate accounts. Collectively, Montage Investments managed nearly $26 billion as of December 31, 2014.
---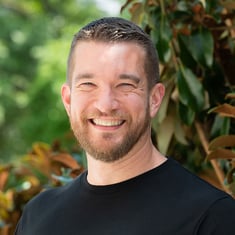 About the Author
Alan Moore is the CEO and Co-Founder of XY Planning Network—a support ecosystem dedicated to helping fee-for-service advisors start, run, and grow their own financial planning firms and serve the clients they want. His favorite part about his job is dreaming about possibilities for what's next, knowing his stellar team will either tell him no or Get Sh*t Done to make it happen.