XY Planning Network's New Find an Advisor Portal: A Win for Consumers and Planners

4 min read
December 03, 2014
Advisors, it's nearly 2015. The web celebrated its 25th birthday this year. An online presence is essential to the success of your practice, and countless digital tools exist to help you run that practice in the most efficient way possible.
With all the technology available to us – and the demand for more tech-savvy service providers from younger generations – it's time that we stopped letting physical location limit who we can help.
That's why XY Planning Network is thrilled to provide the first search engine for consumers to use in order to search for a financial planner based on unique needs and specific situations. Our new Find an Advisor Portal allows for Gen Y and Gen X clients to find and connect with the one advisor who could best serve them, based on their preferences, goals, and stage of life.
The new portal benefits consumers and it benefits our advisors. Here's how.
XY Planning Network's New Portal Breaks Down Limitations
Before the new XYPN portal, consumers could only search through networks of advisors by physical location. Little wonder: most professionals who offer only traditional models of service couldn't meet with clients across the country.
Consumers may have missed out in connecting with the best, most ideal financial advisor for them because they didn't live in the same area. We believe that's a poor excuse for missing out on the opportunity to work with someone a client connects with, trusts, and enjoys reaching goals with.
Part of what makes XYPN unique and cutting-edge is the fact that all our member advisors offer virtual planning services, an in-demand feature from younger clients who most need professional financial advice. Providing virtual planning means our advisors exponentially open up their target markets and break down the limitations that confine others by distance from a physical office or meeting place.
"The problem with traditional [search] solutions is that they implicitly assume all advisors are the same, and that any nearby advisor has the same capabilities to help with every possible problem.
"Yet imagine you're an entrepreneurial female that has a passion for world travel, or a same-sex couple looking for an advisor who understands the specialized tax and legal issues. Now you can connect with an advisor with the expertise for your specific unique goals and personal situation, instead of being stuck with an advisor who may be geographically convenient but lacking in the necessary specialized knowledge," says Alan Moore, XYPN co-founder.
How Planners Benefit from the New Search Engine
The consumer benefits of this kind of Find an Advisor Portal are obvious:
You can access your ideal planner, regardless of location
You can identify professionals who are uniquely positioned to serve your specific needs
You can connect with a financial advisors you trust and know understands the goals you have – even if those goals are unusual or nontraditional
But advisors, don't worry: you benefit from this search engine, too.
Thanks to the web, as business owners we're no longer looking at a finite slice of pie. The digital economy has virutally eliminated competition, because it's allowed us to access an exponentially larger market.
That "no physical location limitations" thing goes both ways.
Instead of being limited to a town or city and the handful of ideal clients there, advisors can now access an entire nation of their ideal clients because they can meet virtually – anywhere, any time.
This abundance of clients means the other planners who used to be competition can become your connections and your collaborators. You can form a strong community of like-minded professionals and share experiences, ideas, and advice so you can each grow and create successful practices.
How Successful Advisors Can Band Together
That's what's so valuable about a network like XYPN. We encourage coming together in mutual support for mutual success. With the digital economy and a wide-open target market, it's possible.
Our network supports advisors in breaking away from old, outdated, and clunky models and supports them as they launch their own firms that accept modern technology, tools, and ways of doing business with a new generation who desperately needs financial planning services.
We consist of a strong, connected group of financial planners who mentor, support, and encourage each other through the process of launching and managing a firm.
Our members collaborate instead of compete because they all serve a unique niche -- and the Find an Advisor Portal makes it possible for Gen X and Gen Y clients to discover the right advisor for them based on that special spot in the market.
Be sure to see for yourself what makes the Find an Advisor Portal unique and the first of its kind. If you're interested in learning more about how you can be a part of the only network that leads the way in connecting advisors with Gen X and Gen Y clients, learn more about the movement!
---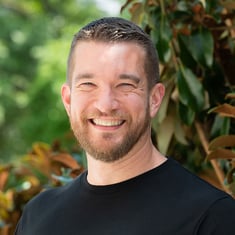 About the Author
Alan Moore is the CEO and Co-Founder of XY Planning Network—a support ecosystem dedicated to helping fee-for-service advisors start, run, and grow their own financial planning firms and serve the clients they want. His favorite part about his job is dreaming about possibilities for what's next, knowing his stellar team will either tell him no or Get Sh*t Done to make it happen.