Good Financial Reads: Technology - Love It or Hate It?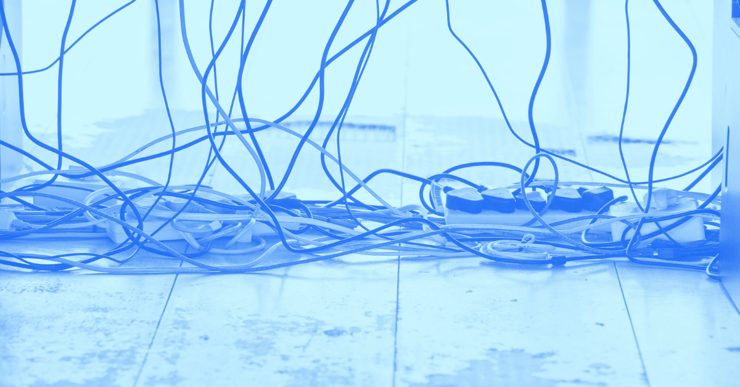 Following along with the blogs of financial advisors is a great way to access valuable, educational information about finance — and it doesn't cost you a thing! Our financial planners love to share their knowledge and help everyone regardless of age or assets.

If you like what you read or are interested in the advisors below, be sure to click on their name to learn about them and their niches, or their firm name to visit the company website!

Catch up on some of the latest posts with this week's roundup:

FinTech in Personal Financial Planning

by Jiyao Xu, X and Y Advisors, Inc.

Do you know that you can pay your auto insurance at a fixed mileage rate? Do you want to trade stocks without paying any commissions? Would you like to buy a rental property online in another state without being worried about managing the property? Are you aware that you could invest for free in a well-diversified portfolio, which is used to be only available for wealthy people? Have you thought about buying or selling your car at a better price without leaving your home? Would you believe that you could sell a portion of your home equity? They are all possible now thanks to FinTech in personal financial planning.

Robo Advisor vs. Financial Advisor: What's the Difference?

by

Chad Rixse

, Millennial Wealth, LLC


With the rise of popular robo-advisor platforms like Wealthfront and Betterment that provide automated, low-cost investment management services, many people may wonder if the age of financial advice from actual humans is already dead or on it's way out. However, this is simply not the case, according to LendEDU, a Delaware-based start-up in the student loan refinancing business. They polled 502 millennials actively saving for retirement and asked them about their use of a traditional robo-advisor vs financial advisor. The results determined that "traditional advisors are nearly two times more prevalent amongst millennials than robo-advisors," despite the typically higher fees associated with traditional financial advisors.

Living In The Past To Empower Your Future

by Jared Paul, Capable Wealth

I recently purchased a new phone. It was about time!

I had been dealing with a quickly-dying hunk of metal for a while.

For years I've used an iPhone, so when I went into the store to get a new phone that was the section I gravitated toward. (No, we don't need to have an iPhone vs Samsung debate, that's beside the point.)

When I was looking at phones the store employee began showing me the newest models. The iPhone X is their latest model, and comes packed with a ton of features.

But when I looked at the sticker price I was shocked. A phone that is retailing for $1,000!! Are you kidding me?!

Tales From The Cryptocurrency

by Krista Cavalieri, Evolve Capital

Bitcoin. Altcoins. Initial Coin Offerings aka ICOs . Blockchain. Cryptocurrencies. The world of investing has taken a serious turn towards confusing. So what does it all mean and does it even matter to you? While I would not suggest running out and filling your portfolio with all these complex words, I do suggest you arm yourself with information.