Lessons Learned: Splurges That Are Worth It (and Some That Aren't)
by Patty Carr on May 11, 2021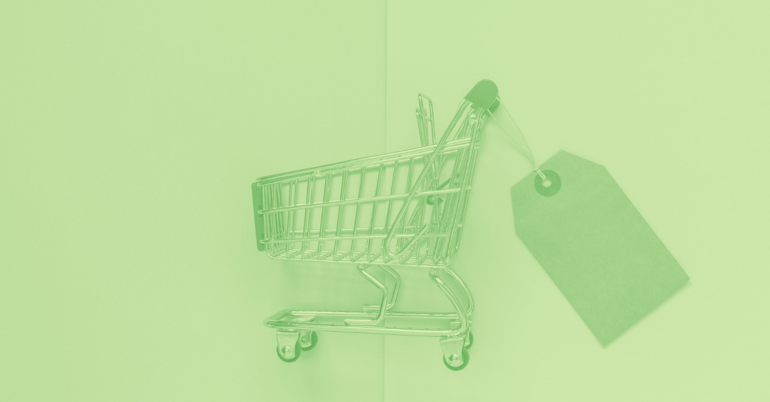 5 MIN READ
I'm not going to say that I'm an expert on how you should spend your money—although I am pretty good at spending my own. But as a bookkeeping professional, I am an expert at knowing what my clients spend their money on. Are you curious on what? Just for fun, I thought I'd show you how my financial advisor clients spend their money on average:
Payroll (if they run it): 30-40% of total expenses
Technology: 25%
Professional memberships, continuing education, and coaching: 10%
Other stuff: 10-20%
Office supplies: 5%
Professional fees (legal, bookkeeping, accounting, virtual assistant): 5%
Marketing: 5%
Recently, reviewing some of this with my clients prompted me to consider a bit more abstractly what we should be spending our money on—or rather, which things in life are worth every penny and which are not. It can be challenging to know what is worth spending your money on, after all. Often, it's not as simple as estimating a financial return. Investments in yourself and other areas of your life can return profits far beyond cash, after all!
The sheer amount of products and services available to us (and marketed to us) also make it difficult to know what is really worth our dough. It's far too easy to go to slip into spending habits that don't ultimately uplift us in the long run and aren't fruitful investments in ourselves after all. Don't worry, we all catch ourselves wanting to buy things we don't really need (even though it can feel like we do). The pains of keeping up with the Joneses!
That being said, the other extreme—never investing in ourselves or things we want—isn't the answer either. Trust me, while it may be easier on our savings accounts in the short-term, penny-pinching in certain areas can often cause us more trouble than it's worth, and often it isn't worth it. Throughout my life, I've learned that some things are just worth splurging on. In this post, I'll share a few of my lessons learned and—what's more fun—some of my all-time favorite splurges.
Let's start with the fun part.
Well Worth It
Mattresses: A good mattress is always worth the money. It may be shocking to hear, but you will spend about ⅓ of your life on a mattress. Make it a nice one.
Bedding: Yes, a third of your life is spent in bed (it makes me tired thinking of it!). Employees here at XY Planning Network receive an employee benefit called "Be Well Being You." We're gifted a little extra money each quarter to buy something that we'll love, and that will enrich our lives. I have spent this fund on luxurious sheets more than once.

Quality Bread:

Hear me out on this one—it's worth the extra effort to drive, bike, or walk to your favorite bakery. (Wild Crumb in Bozeman, MT is perfection to me, and their wall of freshly baked loaves nearly makes me weep.)
Windshield Wipers: Seeing well while driving is, well, non-negotiable. Somehow there's a massive leap in quality from the cheap ones to the upgraded pair. Context: I live in Montana—it snows, it sleets, it hails.
Hiring a Professional Tiler: Resist having your spouse tackle tiling the bathroom to save money. I won't go into great detail here, but let's just say that there was some distress involved. You can trust me on this one.
Furniture You Love: A designer friend once gave me this succinct advice: "You should love everything in your home." Enjoying the things we surround ourselves with matters (a lot) and is an essential part of well-being. If you can swing it, it's usually worth the cost.
A Fly Rod: This suggestion comes from my husband. At the heart of it is the advice to get the best possible accessories for the sport or hobby that you love. The best tennis racket, bike, kayak, or yoga mat—you get the idea. You can go on the cheap end for other less essential items for that sport or hobby. For a fly fishing example: get that Winston or Sage Rod, but get your fishing net at Walmart.
Life Adventures: Experiences and memories are priceless and will stay with you decades longer than just another workday. Don't miss out on family vacations, hiking the Pacific Crest Trail, or spending the month of March in Florida if that is what brings you joy and if you can write it into your budget.

A word about the word "budget." A teammate shared with me that she prefers the expression "spending plan" over budget. Budget, she shared, is restrictive and makes her sad. However, a "spending plan" (insert harp music here) sounds so much more fun. "Darling, what shall we spend our money on this month?" versus, "What can't we afford?"
A Great Kitchen Knife: Every chef will tell you it is the most important tool in the kitchen. And don't neglect to sharpen that knife regularly!
Shoes: We all know the difference between good shoes and cheap shoes. Some things are perfect for recycling or finding at a thrift store; great shoes are rarely one of them.
Outsourced Bookkeeping: Yep, I had to get this one on the "worth it" list. Outsourcing your bookkeeping is a wise investment in yourself and your business. You need to be doing what you do best—advising your clients and building your business. If you don't believe me, here it is straight from Michael Kitces:
"Bookkeeping was the very first thing I delegated/outsourced for my own business as it grew. Not that I didn't know how to do it, being the numbers nerd that I am, but doing that was limiting my time to also grow the business which is where I really needed to spend my time."
Some Places to Scrimp
Store Brand Foods: They typically cost 30-50% less than name brands and, in many cases, are as good as or better than the name brand. I have an unresearched hunch that name brand companies are securing the generic brand products and making a profit on these as well. It's not like Kroger has its own peanut butter factory. (By the way, Kroger peanut butter is surprisingly delicious.)
Dinner Plates at Goodwill: Probably the best and most consistent finds for me at second-hand stores are dinner plates. I recently found a set of 12 (yes, TWELVE) Villeroy & Boch Cortina 2700 dinner plates for $4.99. They retail for $288.
Used Cars:

Dave Ramsey is all over this. New cars lose 10% of their value as you drive off the lot. He's probably right about this one.
Don't Even Think About It
Cheap Toilet Paper: Just don't do it.
Silly Kitchen Gadgets: I know I've just insulted someone who is the proud owner of a heated butter knife or a hot dog slicer, but somewhere, deep in your soul, as you were pushing the "buy now" button, you had hesitations.
Inexpensive Olive Oil: Another suggestion from my husband. He feels so strongly about this that I had to include it.


I recently read an article by Farnoosh Torabi, a leading personal finance expert, who talks about the psychological effects of buying stuff. She encourages us to embrace the fact that we need stuff and sometimes we just want stuff and that it's ok. What is important is that we don't make purchases mindlessly, without considering if it will actually make us feel good in the ways we want.
So to recap, some splurges are absolutely worth it (and this coming from a professional bookkeeper). Nope—there is nothing wrong with splurging as long as we do so mindfully. Investing in things other than stocks and bonds can bring us enjoyment, be fun, and allow us to take care of the things in life that really matter. I hope you enjoy your next purchase thoroughly—whatever it is.
If you would like XY Bean Counters to keep track of your business purchases and income so you can spend more of your time doing what you love, please contact us—we would love that opportunity!