As a Network Navigator on Team XYPN, I've had the pleasure of talking with hundreds of advisors who were ready to start, grow, or scale their RIA—or were considering it, but had questions about how XYPN could help make it possible. As you can imagine, no matter what their "it" was, they asked a lot of really good questions. And, since they took the time to ask, I decided to take the time to gather the top ten questions and provide answers here, for everyone else. (Because, as they teach us in school, for every one person who raises their hand to ask a question, there are ten others wondering the same thing and you just became their hero).
I hope this helps you wherever you are in your journey. If you don't see the answer you're looking for here, let's connect and figure out how we can make your "it" possible!
#1: Are membership and conversations with XYPN confidential?
Your membership with XYPN is totally under wraps—we've even got a field on the application where you can tell us you want to keep things hush-hush. So, you can jump on board as a member and kick off the registration process with the XYPN Compliance Team, all on the down-low.
Now, here's the deal – there are some pieces that aren't super secret. For example, you'll need to get that business entity going, and that info isn't in the confidential club.
And once you give our Compliance Team the thumbs-up, we'll get your initial registration paperwork over to the state. When the state receives your U4 form, they're going to issue a U5 that lets your current employer in on the news that you're making a move. There's a great section in Chapter 2 of our free guide, Your Firm, Your Terms, How to Start an RIA, that details when and what triggers a notification to your employer if you're registering your RIA.
We're all about having your back and making this transition smooth, so if you've got any questions about how we handle the whole confidentiality thing or the registration process, just shoot us a message. We're here to help!
#2: What can I expect with membership during the first few months?
Once you join XYPN, our Member Experience Team steps in as your trusted guide within the Network. They'll talk with you to figure out the best ways to support you on your membership journey based on your goals.
If you're looking for registration assistance, they'll point you toward our "Preparing for Registration" call. During this call, our compliance team will give you a clear grasp of the steps required to kickstart the process of registering your new firm. Over the following one to two weeks, you'll collaborate with our team to draft important documents like your ADV, U4, and state client agreements.
Once these documents are ready and approved, our team will submit them to the state. Once your registration paperwork is complete, our XYPN Coaching team will invite you to join the "Preparing to Launch Series." This series consists of four interactive coaching sessions, where you'll engage with fellow members and dive into key topics from defining your ideal client to developing your financial planning process.
Once this series wraps, you'll have the chance to join a 6-week accountability group, giving you ongoing collaboration with peers as you work your way through the comprehensive "Launch Your Firm" course.
#3: How long does it take to get up and running for compliance with the state or SEC?
The initial registration process duration differs according to each state. On average, this step usually takes around 8-12 weeks. You'll collaborate with our team for about 1-2 weeks, and once our compliance experts give the green light, we'll forward everything to the state (view our compliance packages here). State approval generally takes 4-6 weeks on average, depending on the specific state. Just a heads-up, a few states like Florida, Nevada, Kentucky, Massachusetts, and New York might take a bit longer than you'd prefer. If you have specific questions about the registration process in your state, don't hesitate to get in touch.
#4: How does XYPN's community work?
We've been told the best benefit of XYPN is our Network of members who are over 1750 strong and growing. And we agree. We've witnessed how being part of a dynamic community can be one of the most important contributions to your success. Imagine having access to 1750+ like-minded, fee-for-service advisors eager to share best practices, insights from the frontline, and the support that it takes to elevate you and your firm. You read that right—working for each other's success, not competing against it. Pretty powerful.

Here's how:
Hangin' and Connectin': We're all about connecting up with other advisors. We've got these cool launcher groups, mastermind sessions, and community huddles where you can mingle, share, and learn from each other.
Face Time (the actual, in-person kind!): XYPN hosts meet-ups all across the USA, giving you a chance to chill with fellow advisors, swap stories, and soak up some seriously awesome insights.
Forum Fever: Got questions, need advice, or want to throw out some referrals? Our super active member-only forum is where the magic happens. It's like a goldmine of wisdom, and you're invited to the party.
So, when you're with XYPN, you're never flying solo. You're part of a vibrant community that's all about teaming up, sharing knowledge, and finding your fit when it comes to financial planning.
#5: Why is the Find an Advisor portal only for CFP® members, and do I need my CFP® to join?
When XYPN founders Michael Kitces and Alan Moore first launched XYPN, they made the decision that the Network would be committed to the CFP® designation being the central designation for financial advisors. They wanted to be able to set minimum standards, and there are a lot of ways they could have done this, but they felt using the CFP® as a minimum standard of education and experience was a fair line to draw, and followed in the footsteps of NAPFA and FPA in requiring the CFP® to be listed on the Find an Advisor portal.
You do not have to hold a CFP® designation to become a member of XYPN with full access to all of our benefits and all the perks and resources that come with your membership— aside from having a profile on the Find an Advisor Portal.
#6: Am I too old to join?
You're never too old to join XYPN! This is a misconception because of the XY in our name. Our community welcomes folks of any age who are passionate about fee-only financial planning and helping clients live their best lives. We've had members join from age 22 to 77, and everything in between. The median age of advisors on the Network is 42. So, if you're excited to be a part of the community and align with our philosophy, age is not a barrier at all.
#7: What are the orders of operation? Where do I start?
Start with something that's familiar—crunch some numbers to paint a picture of the runway you need and formulate a plan for getting you to launch. Our First Year Budget template was designed with you in mind to accomplish just that. It's like a sneak peek into what your firm's debut year could be like (including revenue which can be very helpful to point to if you have a significant other you need to get on board).
Next, check out our How to Start Your RIA guide. It's a step-by-step playbook to get your firm's foundation nice and solid.
One of the many fun parts of the guide is our Business Plan. This is where you start painting the picture of what you want your firm to look like. What will your fees look like and who do you truly want to work with? Let your imagination run wild as you determine what your firm on your terms looks like!
Have questions popping up? No worries, we've got your back. Schedule a chat with our team whenever you're ready to dive in. We're here to help you rock it!
#8: What is the success rate of advisors on the Network?
Speaking about the level of success, it really depends on how each person defines it. However, it's worth noting that we've maintained a consistent 97% retention rate since our launch. Generally, advisors who embark on the journey of starting their own firm tend to stay with us for the long term.
To shed more light on this, we conduct an Annual Benchmarking Survey that provides valuable data on this very subject.
#9: What if I'm not fee-only, and can I still offer insurance?
If you're still working on adopting the fee-only model, no worries! We have a 12-month transition period in place. During this time, you can be part of the Network as you unwind any ties with commission-based trails and tidy up your existing client setup. Once you've completed your application, we just ask that you don't generate any new policies that could bring in commissions. If you're a CFP® your profile won't appear on our Find an Advisor page until you've smoothly transitioned to a fee-only setup following the CFP Board's guidelines.

When it comes to insurance, you've got the green light to give your clients advice in that area. But, if you start diving into the nitty-gritty of insurance transactions or account servicing, it might shake up your fee-only status. No stress, though – we've got your back.

Many XYPN members work with the awesome folks at LLIS to make things super smooth. You make the call, and they handle the legwork—setting things up and keeping the gears turning. And if you've got another insurance crew in mind, no problem! That works too. Just remember, to not accept any commissions.
#10: How do I get started with membership?
When you're ready to join XYPN, just go to our XYPN member portal and set up your profile. After you've submitted your contact details, keep an eye on your inbox for a confirmation email. It'll contain a link that lets you access the portal using the credentials you established during registration. This link will guide you to complete the online membership application.
Once we've reviewed and approved your application, you're all set! From there, your dedicated Network Navigator will reach out to you and introduce you to a member of the Member Experience Team. This person will be your contact moving forward and will provide tailored assistance based on your membership needs.
Remember, if you have questions or need any help, don't hesitate to reach out. We're here to support you every step of the way in your journey with XYPN.
---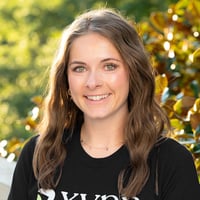 About the Author
Hey there, it's nice to see you here! I'm Eli Rickert, a Network Navigator at XYPN, and I help folks embark on their journey toward their very own independent firm with a big ol' dose of confidence. Here's how I roll: I'll jump right into where you're at, where you wanna go, and we'll hatch a plan to get there. It's like having a safe space where you can hash things out.
Launching your own business can feel like a whirlwind of complexity, but I'm here to make sure the process is not just doable, but downright enjoyable. We'll take it step by step, no hurries, no worries!