The Power of Connection™ with Jonathan Sprinkles at XYPN LIVE 2023
3 min read
April 19, 2023
Meet Jonathan Sprinkles. Best-selling author. TV personality. Coach. Father. No matter how he is described, Jonathan is known as "the guy" on the topic of connection. There's one thing he really gets: the difference between what sells and what serves your clients.
Jonathan's unique ability to inspire people to bring connection back to the center of their practice makes 'professional connector' seem like the most appropriate title. His personal mission is simple. He's sharing the immense power of connection in building a better future. The results speak for themselves.

Trade meeting for connecting. Selling for serving. And leading for inspiring to watch how The Power of Connection™ transforms your business.
What is connection, at its core?
By definition, connection describes a relationship between two things. It's also the feeling of understanding that happens between two people when trust is high and guard is low.

That ability to make others feel like their values are your values is a specific skill. One that Jonathan will teach you to replicate in your firm. How? By unlocking the inner connector within all of us.
All too often, advisors pursuing their own independence can forget what it feels like to be sitting on the other side of the table. It looks better to have a large client book to refer to than a small number of ride-or-die clients.
This preference might be chalked up to the ego, past experience, or the need to prove to your network that taking the leap to entrepreneurship was really the best decision. But whatever the reason, it's lost on clients.

We know that there's a lot to keep track of in your firm. Burnout is incredibly real. And so is the need to put food on the table. But when working IN your business clouds your client interactions, it's time to start working ON your business. The Power of Connection™ is the recharge that firm owners need after the past three years.
The Power of Connection™
There is so much information on how to increase your revenue as an independent RIA. Or how to grow by X number of clients without breaking the bank. The clickbait-y headlines might look good on paper, but do those 'hacks' really work with real firms? Or—more importantly—creating real client relationships?

The truth is that those aren't the goals to chase. Many financial advisors focus solely on revenue growth—and lose sight of their mission. But what Jonathan reminds us is that they (our clients) know. If you're approaching every interaction with a sales mindset, your clients can usually tell.

But don't let this reality scare you. In his keynote session, Jonathan will teach us how to flip the equation and become the "thermostat" that changes the environment instead of being controlled by it. The power of connection gets yourself, your clients, and your coworkers connected to your vision so that you can get back to helping your clients live their best lives. And who doesn't want to create their dream firm in the process?

Jonathan will provide a proven plan to get you to reconnect with your "Why." Because he knows that connection can transform the way we do business, from revenue growth to helping your clients live their best lives.

Join us in kicking off XYPN LIVE feeling confident that we can win—and lose—together with a team that's committed to your goals. That's the kind of recharge we can all get behind. We are thrilled to be welcoming Jonathan Sprinkles to the stage at XYPN LIVE. So, are you ready to harness The Power of Connection™? Whether you're an experienced advisor, support an RIA, or are brand new to entrepreneurship, it's time to work ON your connection. Save your seat to XYPN LIVE and get ready to be front-row for Jonathan's keynote.
Learn more about Jonathan Sprinkles:
Jsprinkles.com | Facebook | Twitter | LinkedIn | YouTube
---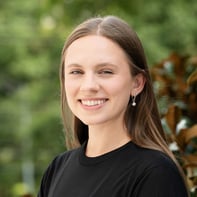 About Colby Goodrich
Colby Goodrich is XYPN's Content Designer. In her role, she designs the internal content that improves the member experience and works to create member-centered designs that help bring that experience to life. When she isn't busy supporting the connections that matter, she loves to go camping in the pacific northwest.