It's an all-too-familiar scene: you look at the calendar and realize you only have a few more weeks left in the year. You have to double check because that can't be right - can it? You look at your work to do list that's ever-growing. You then look at your personal calendar - and it's just as full. There are end-of-year client meetings, family gatherings, office parties, and that project you've been putting off all year that you really wanted to accomplish...all packed into a few final weeks.
Inevitably, the panic ensues.
And the worst part? The beginning of Q1 will have new challenges to overcome and goals to meet as you plan for the new year.
I'm not saying that the end of the year will ever not be stressful. With countless activities (some fun, some more obligation than fun) filling up your hours, you're bound to feel like you're stretched thin. That being said, I believe that there's a way of addressing these problems. Without promising you a completely stress-free end of the year, here are a few ideas worth considering.
Schedule Like You Mean It
Now's as good a time as any to adopt a scheduling tactic. Try using a digital tool, or just go buy a cheap planner. Better yet, open your phone's calendar app and start time blocking your days. Whatever method you decide on - take some time before you lose your mind and schedule the important things.
Personally, I like time blocking as an approach to scheduling. Essentially, you take your list of tasks, and assign them a time limit for the day. Schedule your most important tasks first, and make sure you allow time for the non-work tasks, too. Although a work-life balance may not be totally achievable during this period of time, you can certainly try to check all of the major boxes for both your work and your personal life.
If you don't feel like time blocking would work for you, that's okay, too. The beauty of scheduling is that there are infinite ways of doing it - you can pick which one works for your lifestyle. Our Executive Coach, Arlene Moss, has a few ideas on which scheduling tactics might be worth a shot.
Be Honest About Your Time
The biggest mistake I see people make is pretending that they're spending adequate amounts of time on every "to do" on their list. It may be time for a reality check.
When we're stressed or overwhelmed, we're more likely to drag on tasks that shouldn't take us as long as they are. We become so frantic about saving time - we actually lose it in the process. This will only set you farther behind and make it harder for you to achieve your end-of-year goals (professional or otherwise).
I suggest being honest with yourself about the time you're spending on tasks. It's not an easy thing to do, but it's absolutely worth it. Use a tool like Toggl or RescueTime to track the time you're spending on each to do list item. From there, evaluate whether you're spending too much time on particular tasks. When in doubt, don't be afraid to cut yourself off. Tasks will only take as long as you give them, so start giving them less time. You'll be amazed at what you can accomplish.
Get - And Stay - Financially Organized
One big end-of-year time-waster I often see crop up for financial planners is their business finances. They put off cleaning up the books until year-end, and now they're digging through boxes of old receipts and trying to track down invoices. This is a huge mistake.
First of all, it's not a good use of your time to keep your business's books. I'm always a fan of outsourcing tasks that you don't love or that don't generate income for your business - and your bookkeeping is one of those tasks. When you're already feeling like there aren't enough hours in the day, the last thing you need going into the new year is a stack of financial paperwork that will take tons of time to sort through and organize.
It truly boils down to this: what is your time worth? And how do you want to be spending it? My guess is that both as a business owner and a person who has a vibrant life with family, friends, and hobbies - you don't want to be spending it organizing your business finances before December 31st.
Advisors should consider outsourcing their bookkeeping - especially during this busy time of year. Having organized books as year-end approaches can help give you peace of mind. And it really is the gift that keeps on giving - because once your books are organized and you have a bookkeeper helping you out, you'll never run into this issue again.
Chat with a CPA
This goes hand in hand with getting your books in order - but it impacts your personal finances, too. Before the year ends, get in front of a CPA to make sure you have all the right documents you need to file taxes in the new year. This might mean submitting W-9 forms to contractors, making sure you organized your deductions and receipts correctly for your business, or reviewing any last-minute tax saving strategies you can implement (like charitable giving).
This may seem like a no-brainer as a financial planner, but it's good to have another professional help you with the financial aspects of your life (especially your taxes if you're a business owner). You're already busy enough as it is, and having organized documents for tax filing is just as important for you as it is for your clients.
Run Your Standard Reports - But Analyze Them Later
Some year-end reports will need to be run - but that doesn't mean you need to analyze (read: stress out about) them right now. In fact, it's probably a good idea to wait a little while.
If we choose to analyze our yearly profit and loss reports right now, when we're already stressed during a busy season of life, we're more likely to make bad decisions. In fact, studies have shown that when we're stressed we're more likely to make risky choices that could lead to unpleasant outcomes.
So, I suggest you go ahead and run the reports that need to be processed. But schedule time early next year to review them and develop an action plan. Your best decision making - for your professional and personal life - will happen during a time when you're not trying to fit a million different activities into a few weeks of the year.
Start Taking Notes
You've got a lot on your mind right now. Chances are, you're going to forget something. It happens every year: something inevitably falls through the cracks. You'll beat yourself up, then move on to the next task on the list. And the cycle will repeat itself next year.
This year, try something different. Start taking notes. You don't need to carry down a pen and paper with you, but if it helps - do it. Personally, I like to record notes to myself on my phone for when I'm on the go. It's helpful to jot down what you're thinking, or appointments that need to be kept as they are discussed. Even if you aren't near your calendar, you'll be able to remember all of the small tasks that need to be scheduled.
This habit is great to maintain during busy times of the year, but it's also good as a general rule-of-thumb. We're only human - we forget stuff. Stop holding yourself accountable for remembering all of it without a reminder.
Speaking Of...Set Reminders
Notes are great. But if you don't have access to them, you're still going to forget things. Set reminders for yourself for big deadlines, scheduled tasks, and important events. When those don't work, have a trusted friend, spouse, or colleague help to remind you about critical, can't-miss things.
There's no reason for you to miss anything - you just need to nudge yourself in the right direction! Reminders are also a helpful way to stay on track during your work day, and can help you stay true to the original schedule you set in place for yourself.
Remember: It's Just One Season
When in doubt, keep things in perspective. As out of control or all-consuming as it seems right now, this is one small window of life.
Don't beat yourself up if you're struggling to achieve a good work/life balance this season. End-of-year is busy, and it's even busier for business owners. You're only human, and sometimes either work or life will outweigh the other on the scale. You'll regain balance again in the new year - just like you always do.
Instead of becoming overwhelmed that your schedule is out of whack and your to-do list is five miles longer than usual, embrace the chaos a little bit. After all, it's only one season. Walking into it knowing full well that things may need to adjust will help you hold onto your sanity. Better yet, use this change in momentum to boost your productivity and energy levels!
---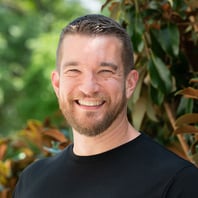 About the Author
Alan Moore, MS, CFP® is the co-founder of the XY Planning Network, a support network for advisors looking to serve next generation clients. He is also the CEO of AdvicePay, the first and only compliant payment processor for financial advisors. He is passionate about helping financial planners start and grow their own fee-only firms to serve Gen X & Gen Y clients largely ignored by traditional firms. Alan has been recognized by Investment News as a top "40 Under 40″ in financial planning, by Wealth Management as one of a "The 10 to Watch in 2015″, and was the first recipient of the NAPFA Young Professional award in 2015. Alan frequently speaks on topics related to technology, marketing, and business coaching, and has been quoted in publications including The Wall Street Journal, Forbes and The New York Times. He is also the host of XYPN Radio, one of the largest podcasts for independent financial advisors. He currently lives in Bozeman, MT so that he can hit the slopes on powder days.