"Without a sense of purpose, no company, either public or private, can achieve its full potential," wrote BlackRock Chairman Larry Fink in his 2018 letter to CEOs. Further, he stated that for a company even to survive, it must not only deliver financially but also show how it "makes a positive contribution to society." The writing is on the wall—a company without purpose is a company without a plan.
SoulPancake is a media and production company that's had purpose in its DNA since the beginning. Co-founded by Shabnam Mogharabi and actor Rainn Wilson with the mission to create positive, socially conscious videos about human connection, SoulPancake was a pioneer in the field of impact entertainment—leveraging art, media, and content for the purpose of making a social impact. SoulPancake has earned nearly 10 million fans online and over one billion video views. Through its inspiring and meaningful media and campaigns, SoulPancake has made a compelling impact: two million meals donated to hungry kids, more than $1M raised for cancer research, and tens of thousands of socks donated to homeless shelters. On top of all that, it has mobilized tens of thousands of people to register to vote.
SoulPancake Co-Founder, CEO, and Executive Producer, Shabnam Mogharabi, will be at XYPN LIVE 2021 to deliver her keynote presentation, "Powered by Purpose: Why Doing Good is Good Business." Shabnam has nearly 20 years of experience in impact entertainment and is a thought leader when it comes to the importance of creating meaningful engagement and powering your business with purpose. Prior to SoulPancake, Shabnam was an award-winning journalist and editor and is the New York Times bestselling author of SoulPancake: Chew on Life's Big Questions. She frequently speaks on the importance of joy, positive psychology, and the power of storytelling, and she'll be doing just that at XYPN LIVE.
Shabnam's keynote will help you power your firm with purpose. In the session, Shabnam will discuss SoulPancake's mission and origin story and show why being powered by purpose not only creates impact but drives revenue. If you believe storytelling has the power to shape the world and give us meaning, then this session will motivate you to think differently about what you stand for as a firm owner.
What does your business stand for?
The old adage, "When you stand for nothing, you fall for everything," has more to do with your business than you might think. In her keynote, Shabnam will teach attendees how to analyze what they stand for, what their company stands for, and how that impacts their behavior towards clients, employees, and colleagues. Because what you and your business stand for affects everything about the direction in which you move forward.
On the other hand, if you haven't identified a clear purpose for your business, the "fall for anything" part can quickly come into play. Without a defined direction and mission, you can easily find yourself months or even years down a path you never intended to go down in the first place. How can you power your firm with purpose instead? Shabnam's keynote will help you do just that, and here's what you'll take away.
What you'll learn:
How to analyze what you stand for and what your company stands for
How your purpose and what you stand for impacts your behavior towards clients, employees, and colleagues
How a purpose-driven company attracts better talent, employees, and opportunities
How to infuse purpose into your own business
Shabnam, although considered a success by most common societal measures, envisions success as something different and deeply tied to her sense of purpose:
"I don't believe success is about job titles, wealth, or ambition. I believe success comes with leaving behind a legacy, no matter how big or small, that you are proud of."
Shabnam is looking forward to joining you all at XYPN LIVE and sharing how you and your firm are stronger when powered by purpose.
Grab your pass here—we'll see you in November (whether virtually or in person!).
---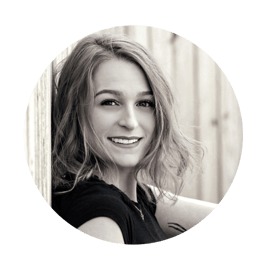 About Emily Campbell
Emily Campbell is Associate Editor on XYPN's Marketing Team. She is passionate about language and writing, swoons over an illustrative alliteration, and she can't believe she gets the opportunity to communicate with the world about the XYPN movement. When she's not looking for her next chance to use an em dash, she spends her time with her rescued pit bull named Dog, coexists with spiders as an extension of her vegan values, and engages with the (mostly dead) philosophers that live in her head.