Staying Relevant in an Increasingly Diverse Environment
4 min read
October 22, 2018
As financial advisors, we know we can't force current or prospective clients to do their own work when it comes to their planning. No matter how much we push and prod, if they don't want to put in the time in effort, their planning will stall.
The same is true of advocating for diversity and inclusion. Because this work is important to me, I sometimes get frustrated when other people don't share my urgency. Often, I end up talking to the people who share my concerns rather than reaching out to the people who really need to hear the message.
Insights from two of my peers have really helped me reframe this issue. To put it simply, there's a strong business case for diversity and inclusion. It's not just the right thing to do— it's a tool for transforming your practice and your relationships with clients.
My first epiphany came from Audra Bohannon at XYPN LIVE 2018, where she led a pre-conference event and delivered a keynote presentation. There, Audra talked about how an expanded worldview could open our businesses up to opportunities beyond what we thought possible. Additionally, she taught us that our unconscious biases can limit our opportunities in ways we didn't realize.
Later I had a conversation with financial planner extraordinaire, Lazetta Rainey Braxton MBA, CFP®, about the business case for diversity. Lazetta explained how our entire industry will benefit from diversity and inclusion if we take the proper steps.
Both of these conversations helped me realize that the crux of motivating people is to show what's in it for them. And for those of us in the financial advising industry, diversity and inclusion present a huge opportunity for the industry as a whole.
A Stepping Stone, not a Stumbling Block
Diversity and inclusion are big problems in the financial advising space. As the recent CFP Board's Comprehensive research study points out, women make up only 23% of CFP® professionals in the United States (despite being 51% of the population) and less than 3.5% of all 80,000 CFP® professionals are African American and Latino, significantly less than the representation of African American and Latino's in the US population.
Yet the American public, including people seeking financial advice, is becoming increasingly diverse. According to an Institute for Policy Studies recent report, by 2045, the population is predicted to become "minority white."
As an industry, we're missing out on customers and revenues when we fail to pursue diversity and inclusion. In The Inclusion Imperative, author Stephen Frost notes that discriminating against women, the LGBTQ community, and disabled people is costing $64 billion dollars a year in the US alone.
McKinsey & Company published Why Diversity Matters, in which they note, "companies in the top quartile for racial and ethnic diversity are 35% more likely to have financial returns above their respective national industry medians."
The problem is that our customers are becoming more diverse, but the financial industry is not. Adapting to that new reality could be a huge turning point for our industry. Not adapting could be fatal. If we don't change with the times, we will be left behind.
But let's not get too focused on the negative. I like to look at problems as a stepping stone, not a stumbling block. While it will take some effort to solve the problem ahead of us, if we give it the care and attention it needs, it can help us take our industry to the next level. In the end, we can make the financial services industry and the lives of those we serve much better.
How to Stay Relevant
In an increasingly diverse environment, we need to learn how to stay relevant in a subsequently changing business landscape. We can do that in several ways.
Audra focused on empathy— that is, putting yourself in a client's shoes. It's a way to build trust and a lasting relationship. To have empathy, though, we all need to move beyond our unconscious bias. Unconscious bias can get in the way of the people we serve. It can prevent us from hiring and promoting the people who can build our businesses.
So, we must start a practice of conscious inclusion. We need to make a concerted, continual effort to understand, validate, and appreciate perspectives that are different from ours.
Lazetta offers a couple of strategies on how we can pursue conscious inclusion. You start, she says, with confession. Confessions occurs when "executives demonstrate vulnerability by acknowledging their fears of, biases concerning, and/or disengagement with racial minority populations, and by expressing authenticity in pursuing changes in behaviors and outcome."
Through confession, companies and leaders admit they don't understand or serve the needs of diverse customer populations. When they admit this, it becomes possible to make authentic efforts to change their behaviors.
For us in the financial services industry, confession starts with validating the industry research and shining a spotlight on "unconscious and conscious biases that exist in the workplace, the aging white male advisor majority, and the loss of productivity due to inhospitable and often hostile work environments."
By acknowledging these issues, we can accept them for what they are and take appropriate action to change them. Lazetta calls that process emersion—an introduction to experiences other than one's own and allowing those experiences to expand our worldview.
Join Us to Learn More
Empathy through confession and emersion are just a few ways we can stay relevant in an increasingly diverse society. Join the XYPN Diversity Committee's Quarterly Diversity conversation on October 25th as Lazetta explores this subject in depth. She will give us an overview of the issues she sees and explore practical steps to improve.
Additionally, we are starting a series on how to work with diverse clients. The five free webinars in this series offer ways to increase your empathy and understanding of your clients in ways that can help increase your bottom line. I look forward to seeing you there!
---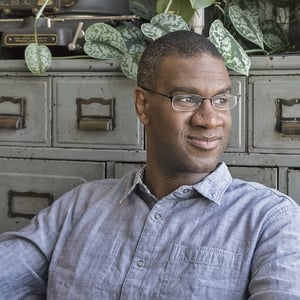 About the Author
Brian Thompson, JD, CFP® is the founder of Brian Thompson Financial LLC. His firm specializes in helping LGBTQ couples set and achieve their goals, protect and grow what they already have and guide them to the lifestyle that brings them fulfillment and happiness. Brian also serves as President of XYPN's Diversity Committee, whose mission is to lead the industry by attracting, supporting, and developing a diverse group of Financial Planners so our community can embrace our differences and make us all more knowledgeable, more accepting, and better people.