What does it take to change the status quo?
It takes someone with tenacity, vision, and courage. It takes someone who understands the need to proactively move beyond what's comfortable. It takes someone who pushes through the setbacks to effect the change they wish to see.
It takes someone like Audra Bohannon.
By definition, Audra is a changemaker. She is able to identify a problem, shape it into a vision, and create an action-oriented path forward. She asks the right questions, connects the right dots, and perhaps most importantly, she understands the significance of making a change, and the consequences of not. She lives her life and leads her career with intentionality, so much so that her mantra—and the transformative message she repeatedly delivers—is "live your life by design, not by default."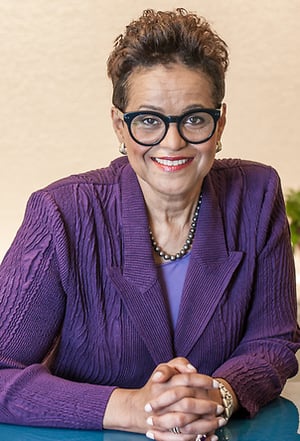 For more than three decades, Audra has delivered strategic leadership and business development solutions that propel people and organizations toward their goals; that's her M.O. at Korn Ferry Hay Group, the global people and organizational advisory firm where she's a Senior Partner. But what really sets her apart is her commitment to "helping people see possibilities," which Audra regards as the most rewarding part of her job.
Audra's ability to see what's possible—and to help others see what's possible—sets her up well to tackle issues of diversity and inclusion, topics on which she has come to be revered as an expert. Challenging others to come face-to-face with their biases, which often lurk below the level of consciousness, is no easy feat, but Audra does so with enthusiasm. She has long been passionate about issues of diversity and inclusion, explaining, "Everyone deserves the opportunity to be highly engaged in their work and treated well in their interactions with others." She considers herself "a servant committed to doing everything I can to ensure that these outcomes happen."
That commitment has cemented Audra's status as a "thought driver" on topics of development, diversity, and inclusion. You don't become an expert on diversity and inclusion by chance. Of her expertise, she says that "allowing myself to be chiseled by people around me" was the most influential. For years she learned from others, and always strived to "listen to them, understand where they are coming from and meet them where they are."
Audra's empathetic ear and ability to put herself in other people's shoes—the pure embodiment of empathy—have helped her, and others, navigate issues of diversity and inclusion, which she strategically leverages to drive business performance. This know-how has earned Audra the acclaim of peers, colleagues, and clients across the industry. Her expertise will be on display at XYPN LIVE 2018 in St. Louis this September, where Audra will deliver her keynote presentation, Unconscious Bias to Conscious Inclusion.
Audra's well-honed sense of empathy has been a large driver of her success and is a skill that is highly valued among many, including financial advisors. In fact, it's been highly regarded as the skill that will allow financial advisors to survive the robo-planner threat, create clients for life, and build a firm for the future. Audra has had more than 30 years of practice seeing other people's perspectives, the insights from which she'll be discussing in her XYPN LIVE presentation, where she'll offer practical tools to build empathetic and trusting relationships with clients. And, as the title of her presentation suggests, Audra will dive into the depths of unconscious bias and how it can be a colossal roadblock to your success as a financial advisor.
That's because our unconscious biases can have profound effects in the workplace, dictating the kind of people we hire, fire, promote, and choose to serve. Recognizing biases and blockages is one thing; doing something about them is another. Audra will discuss how to proactively move beyond unconscious bias towards conscious inclusion. Cultivating conscious inclusion requires courage, open-mindedness, humility, questioning, and intentionality; it's hard and doesn't happen overnight. But ultimately, conscious inclusion forges stronger, more meaningful relationships with people who are different from you, allowing you and your business to grow beyond the confines of your unconscious biases. It's challenging, but we're lucky enough to have changemakers like Audra to lead the way.
To hear Audra speak on overcoming unconscious bias and growing your business through conscious inclusion, get your pass for XYPN LIVE 2018.
---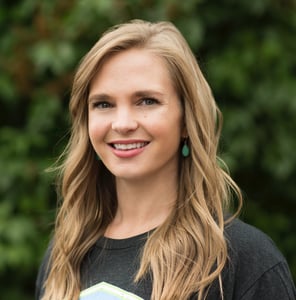 About the Author
As XYPN's Content Manager, Kelly is tasked with communicating the Network's value proposition to the world. For years, Kelly has helped organizations tell their stories in ways that inspire others to listen, and to care. Her penchant for a well-crafted sentence, good grammar, and clever wordplay has earned her the moniker "Word Whiz" around the XYPN office. She's thrilled to share XYPN's story with you and the rest of the world.