Meet Holistiplan, Winner of Our 2019 FinTech Competition

2 min read
September 26, 2019
As the old saying goes—move over, there's a new sheriff in town! Holistiplan, a financial planning platform designed to analyze financial documents, was pinned with the Champ badge at the 2019 FinTech Competition held during XYPN LIVE 2019 in St. Louis, MO.
Holistiplan impressed the judges—XYPN Co-Founder Michael Kitces, advisor technology guru Bill Winterberg of FPPad, and Robert Sofia, co-founder of Snappy Kraken (2016 FinTech Champs)—and bested five other finalists with the first iteration of their platform focused on reviewing 2018 tax returns to provide client-ready reports and identify financial planning opportunities.

Holistiplan's software, designed to provide advisors with end-to-end tax planning, eliminates data entry, allowing advisors to upload their clients' tax returns to receive a client-ready report and pre-populated tax projection tool. Founded on the belief that tax planning should be an integral part of any advisor's tech stack, Holistiplan is dedicated to making tax planning software faster and better for the advisor and the end client.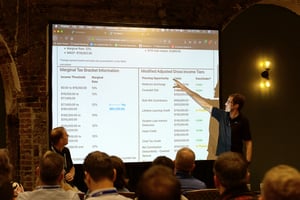 "We're incredibly fortunate that XYPN recognizes the need to give start-up advisor technology companies like ours a chance to show the industry what our platform has to offer. We feel we are in great company with past competition winners Snappy Kraken, Vestwell, and Mineral, and are ready to meet the expectations they have set," Holisitplan Co-Founder, Kevin Lozer, shared when asked about the competition and honor.
As the winner, Holistiplan will be featured on Bill Winterberg's FPPad.com and Michael Kitces's Nerd's Eye View blog at Kitces.com. The company will also be featured on an episode of XYPN Radio podcast.
XYPN has long recognized that leveraging technology is essential to the delivery of financial planning services to Gen X and Gen Y clients, a realization from which our FinTech Competition was born. FinTech innovation empowers advisors to increase their value to their clients through better advice and a better client experience, raising the financial planning bar.
"We created the XYPN FinTech Competition to identify and showcase innovative advisor technology companies to ease the workload of financial advisors and to give back time to provide their clients with real financial planning," said Kitces. "This year's finalists were representative of the future of advisor technology; they spanned a wide variety of services that addressed different core competencies of financial planners. We are incredibly excited for the work Holistiplan and the other finalists will do in the future, and look forward to seeing what other impressive technology solutions enter the industry in the coming years."
Our highly anticipated 2020 FinTech Competition will be held during XYPN LIVE 2020 in Denver, Colorado, October 10-13, 2020.
---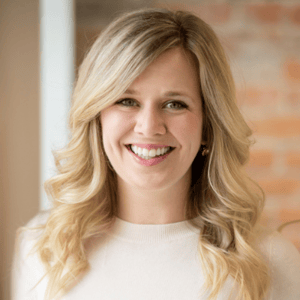 About the Author
As XYPN's Webmaster, Katie DeMars plays a major role in communicating XYPN's value proposition to the world through digital mediums. Her career experiences span marketing and web roles giving her a unique perspective when approaching each project. Katie is passionate about creating exceptional virtual experiences and is excited to share XYPN's story through digital platforms.