How to Choose a Support Network as an Independent Financial Advisor: What Would Arlene Say?
11 min read
December 16, 2019
One of the many positive aspects of being a financial planner is the massive amount of support that's available. Whether you're a new planner or a seasoned firm owner, there's likely a community that exists solely to support you in your journey.
Lately, I've heard a lot of questions from advisors about which membership organizations or financial planning communities they should consider joining. With so many options, it can be overwhelming as you try to find your place in the financial planning profession. Different groups exist for nearly every type of support you could fathom.
Some membership organizations, like XY Planning Network, offer member resources that include a community of like-minded advisors, a tech stack, coaching, and more. Smaller advisor communities offer focused support for areas of your business such as marketing or practice management.
There are even groups that focus on helping financial planners who are moving through a particular part of their journey. FPA Activate, for example, offers tools, resources, and emotional support for new financial planners and NexGen folks.
With so many options available, how do you choose which organizations to commit time and energy to? Today I want to review different types of membership groups and communities available to financial planners, and how to determine which is the best fit for you.
Membership Organizations
There are several different membership organizations for financial planners to consider. Each has its own special focus, and they all have different benefits. Let's talk through each membership group and what you need to know about them.
XY Planning Network
XY Planning Network is a movement of 1,000+ financial advisors who focus on serving
Gen X and Y clients through fee-only financial planning. Members receive a turnkey compliance solution, tech stack discounts to make launching and running your firm straightforward, access to one-on-one coaching, listing on XYPN's Find an Advisor portal, and much more.
Obviously, I'm a little bit biased, but I've found that the community of advisors who are part of XYPN are incredibly supportive of one another. From our online forums to our Facebook community, financial planners are able to connect, ask questions, and grow together.
That's a huge win for both financial planners who are just getting started and planners who have been in business for a number of years.
NAPFA
NAPFA is a big membership organization for financial planners, and I love what they stand for.
NAPFA advisors focus on providing comprehensive financial advice to their clients and increasing their competence through ongoing education. The organization insists that all NAPFA-Registered Financial Advisors acquire their CFP® designation and commit to providing client-centered professional development opportunities.
Because NAPFA is so well established, they offer a variety of local chapters and study groups (that are even open to non-members!). They also have other sub-groups like NAPFA Genesis (a group for planners who are 33 years old and younger).
To become a member, you must submit an application, go through a 30-minute interview, and provide proof of completing a capstone course. If you're already a member of XYPN, you can get a NAPFA membership for free.
FPA
FPA, or the Financial Planning Association, is one of the most established financial planning organizations that offer a membership program. They offer:
An engaged online community through FPA Connect
Local chapters and study groups
FPA NexGen for the next generation of financial planners
A membership to the Journal of Financial Planning
Continuing education opportunities
Regional and National events
Pro bono planning opportunities
The Coaches Corner for support in your business
Access to local and national media
Access to research on business-centric topics and issues
The FPA Job Board to help grow your team or find a new position
FPA is a large organization that has a number of benefits, and they support advisors at all points in their careers. They have programs for CFP® Students, seasoned planners, and everything in between.
ACP
The Alliance of Comprehensive Planners is a membership organization that offers a variety of benefits. They're a smaller group than organizations like NAPFA or FPA. However, as a result, they have a high-touch service offering for members. ACP offers four different membership types:
Associate
Certified
Certified (Renewal)
Student
Each membership level has a different set of benefits, but generally speaking, they offer:
Ongoing training
ACP fee calculators and tools
Community
Listing on Find An Advisor
Career development opportunities
Local and national events
ACP is unique in that they're focused on both fee-only financial planning and tax planning under a retainer model. They also have a strict code of ethics that all of their members adhere to. One of their biggest priorities is ensuring that all members are putting their clients' best interests first.
Garrett Planning Network
Garrett Planning Network is a membership organization for fee-only, fiduciary, accessible advisors. Accessibility, in this case, means that they must offer financial advice "without requiring long-term commitments or minimum income, investment, or net worth requirements. While some advisors may offer and provide other Fee-Only services, the majority of their client work must meet this definition of accessible." For many Garrett planners, this means having a financial planning model that includes one-time or hourly services.
Members must also be a CERTIFIED FINANCIAL PLANNER™ or agree to work toward certification within five years of registration. Members receive:
Continuing education opportunities
Resources through their Knowledge Bank
Media exposure
Community forum and communication
Discounts on a variety of tech and services
Association of African American Financial Advisors
The Association of African American Financial Advisors (Quad A) is a unique membership organization that supports any advisor who is a CFP®, ChFC, CFAP, PFS, or holder of a FINRA Series 65 or 66. All of their members are engaged as financial planners and are dedicated to joining in a shared dialogue with their peers who offer diverse perspectives. Quad A membership includes:
Highly engaged community
Networking opportunities for like-minded African American professionals
Professional development
Continuing education
Scholarships
Regional and national conferences and events
Membership directory
Job posting board
Find An Advisor portal
Discounts on tech tools and services
You can join as an Advisory, Affiliate, or Student Member.
Fee-Only Network
Fee-Only Network is a membership organization that requires all members to run a fee-only financial planning practice. Becoming a member gives you access to their high-ranking Find An Advisor tool, as well as professional educational content. Fee-Only Network is working to spread the "fee-only gospel" and educate consumers on the importance of working with a fee-only financial planner. They amplify the messages of like-minded organizations like NAPFA, XYPN, Garrett, and ACP.
AICPA
AIICPA is the world's largest membership organization for tax and financial planning professionals. With over 400,000 members, they're able to offer a unique level of support, guidance, and community for their accounting-focused members.
I'm finding that an increasing number of financial planners are also acting as CPAs for their clients. If this is you, you're going to face unique challenges as an advisor growing your practice. Connecting with AICPA can help you to get the support you need that's tailored to your experience. AICPA also offers:
Voting rights on important issues
Discounted products
AICPA events and conferences
Opportunities to pursue specialized credentials
Discounts on certain products, tech tools, and businesses
AFCPE
AFCPE® focuses on ensuring that financial planning professionals achieve the highest level of knowledge and skill possible. Through certifications, research, and unique education programs, they help planners worldwide increase their capabilities. AFCPE® members receive a variety of benefits that focus on career development and research. They have monthly virtual meet-ups, a strong presence on their interactive message boards, career development and mentorship, and more.
Advisor Communities
Although being part of a larger membership organization (or joining several) has a number of benefits, it can also be helpful to plug into smaller advisor communities. These groups can offer more personalized services based on your unique service model, or where you're at in your career.
Advisor communities are usually intended to help you with a specific segment of your business such as practice management, client service offerings, marketing and sales, or networking. There are hundreds of small advisor communities, but I'm going to highlight a handful that I've recently received questions about from my clients and in the XYPN Facebook Community.
FTA (Financial Therapy Association)
The Financial Therapy Association (FTA) is a group that focuses on integrating financial advice with a person's comprehensive wellbeing. They concentrate on growing the financial therapy profession and helping their members promote empirical research, increase awareness, and shape the ethical guidelines of this relatively new profession.
If you're a fan of Kahler's Financial Life Planning, or other integrative, wellness-focused service models, this may be a great group for you!
FPA Activate
FPA Activate is a community that's primarily focused on supporting NexGen advisors to get the tools they need to grow their careers and increase their financial planning capability. The community is active on Facebook and sponsors the #YAFPNW podcast. You also don't have to be an FPA member to participate in their online community, which is helpful for students or CFP® candidates who are just getting started and need support.
Local FPA Chapters
If you're an FPA member, it's so important that you check to see if you have a local chapter near you. The national organization is incredibly helpful and provides many useful resources. However, nothing beats having an active, supportive local community of advisors that you can plug into.
I find this is especially true for virtual planners who are in the first five years of their businesses. During that time frame, you're going through so many big changes. Having a local group that you can rely on for community and connection is invaluable.
Advisor Growth Community
The Advisor Growth Community is a small organization dedicated to helping advisors facilitate growth both personally and professionally. They offer webinars, workshops, an exclusive community, resources, a digital book club, and more. Their annual member meetup encourages a close community connection in-person, as well as their regular virtual events.
Limitless Advisor
The Limitless Advisor is a program run by Stephanie Bogan. Through this group coaching program, advisors get both the support and education they need to improve their practices while also accessing the community of like-minded advisors who are enrolled in the program. The Limitless Advisor covers:
Building a business blueprint
Focusing on productivity
Simplifying your value proposition
Improving and streamlining your client services
Rethinking how you deliver advice
Automating your operation
Paid Group Coaching Programs
Piggy-backing off of the section above about Limitless Advisor, I wanted to put in a brief plug for other paid group coaching programs, or paid mastermind groups. I see these types of programs crop up often, and they can have an incredibly positive impact on group members.
The key is, whether you're looking at a paid group program geared toward financial planners or business owners in general, you need to be committed. This is true of any coaching or business development program you pursue, but with group programs, it's especially important. No group leader or member is going to hold your feet to the fire until you get moving and start implementing the strategies you learn. If you're interested in these types of groups or communities, make sure you have the time available to lean in and commit to the program.
Local Groups
You don't have to just join a local chapter of a larger organization to get access to a local community. Don't be afraid to think outside of the box when building your network. A few places to consider might be:
Alumni associations
Local chamber of commerce
Rotary or Kiwanis
Charity organizations
Local study groups for small business owners
Small business owners association
Having a perspective outside of the financial planning profession can be useful, and these local groups can provide a sense of connection that many business owners need.
Free Mastermind Groups
Another option that I hear a lot of financial planners discuss is free mastermind groups or study groups. These groups can be very successful if all group members are dedicated to helping one another grow.
There are a few ways to set both you and your mastermind group members up for success. Start by setting clear expectations. Send out meeting agendas ahead of time, and have notices go out if there's any homework to complete.
Make sure all members know the ground rules in advance. At a minimum, there needs to be an agreement that each member will respect everyone else, and that they can attend 90% or more of the meetings. You may have other ground rules to keep you organized like confidentiality, participation requirements, goal-setting, or even a specific purpose for the group (some groups focus on marketing, practice management, etc.).
Making The Most Out Of Your Membership
Regardless of which memberships or groups you decide are right for you, it's critical that you leverage them to get the most bang for your buck. The number one way to do this is to get involved! Make your membership dollars count. They won't spoon feed you value.
Depending on the group you're part of, consider getting involved with:
Member Advisory Board
Diversity Initiatives
Women's Initiatives
Conferences (planning or speaking)
Mentorship
Internal study groups (through larger organizations like XYPN or NAPFA)
Online forums and Facebook communities
If you're worried about the time commitment that comes with getting more involved in your membership organizations, remember: you will get more than you give. The more involved you are, the more likely you'll be able to reap benefits from the membership you're paying for.
Choosing The Right Groups For You
All of the options I've gone over here have their own unique benefits for members. When there are so many different organizations or groups to consider, it can be tough to know where to dedicate your time and energy. In fact, many new advisors tend to over-commit.
They start researching their options, and are so excited about building a community that they sign up for multiple large membership organizations, a study group, and a small community group coaching program. Before they know it, they're burnt out, and aren't getting the most from each program they've enrolled in.
Instead of over-committing, commit to a set number of organizations intentionally. Start with bigger organizations. Each group has its own vibe, and members tend to have a specific focus. For example, XYPN members are usually focused on serving Generation X and Y, offering fee-only services, and often have some element of virtual planning to their practice.
FPA, on the other hand, has a wide range of advisors who serve an even broader client base. Before you sign up for a large organization's membership, make sure that what they have to offer and the type of members who join will meet your need for both your business and a sense of community.
That being said, it's also important to steer clear of echo-chambers. I find this is especially true for smaller community organizations, group coaching programs, and study groups. It's important to "connect" with your community of choice, but it's also important to see and hear diverse perspectives. Building connections with others who have a different background than you, or who are building a business that's different than yours, can help you grow professionally and personally.
When choosing membership organizations or communities, I recommend following a few easy steps:
Do your research.
Determine which groups interest you or would provide the most value.
Take an honest look at your budget and schedule - what can you afford to spend your resources on?
Join 1–3 larger organizations and 1–2 smaller organizations at a time.
Why join only one smaller organization or group at a time?
Many larger organizations provide benefits that help you build your tech stack or grow your business. However, they may not require a large time commitment. You're welcome to join discussion boards or forums, but you may not need to.
On the other hand, smaller membership organizations, paid study groups, or group coaching programs, will require a much larger time commitment. If you want to get the most out of these programs, it's important not to over-commit. Decide what you want to accomplish and pick a program or group that will help you move the needle.
If you're still struggling to decide what organizations will be the best fit for your needs, I recommend reaching out to your current advisor network. Asking like-minded advisors what's worked for them (and what hasn't) can be very enlightening.
If you've already joined several organizations and aren't sure whether they're serving you, don't be afraid to reevaluate and adjust at different points in your business. Groups that once made an impact may not anymore, and that's okay. You want to spend your time and money on the communities that continue to provide value and push you to grow.
---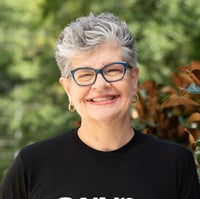 About Arlene Moss, Executive Coach
Arlene gets a kick out of helping financial advisors get over being overwhelmed and take on their frustrations so their businesses soar. Arlene works to ensure XYPN members are able to help their clients prosper while creating a sustainable business model. Through XYPN Academy and one-on-one coaching, members get the support they need to grow their businesses and overcome the challenges that come their way.