How Advisors Can Use Email Nurture Campaigns to Convert Prospects into Clients
6 min read
August 20, 2020
It's no secret that prospects are rarely ready to pull the trigger on a purchase right away. In fact, the journey from prospect to customer (or client) can often take months, or even years. But with the right strategy, you can accelerate the process. You can educate leads on your services, provide information where it is needed, and form relationships that build trust. How? The answer is simple—create a lead nurturing email campaign.
Let's start with the basics—what is a lead nurturing email campaign? Lead nurture campaigns are a series of emails that help guide a prospect further down your marketing and sales funnel by providing valuable information about your services while increasing your brand awareness. Email nurture campaigns are designed to be automated so an email is sent when a contact takes a specific action on your website, such as downloading a content offer, scheduling a call, or visiting a specific page. Email nurture campaigns help you provide useful information and establish trust with prospects so when it comes time for them to buy, they have all the information they need at their fingertips to make an informed decision. Ready to build a nurture campaign for your practice? Let's dive in.
Determining Who Will Receive Your Nurture Emails
As you begin to put some thought into building an email nurture campaign, your first step is to decide which contacts in your CRM database will be receiving the email campaigns. You'll likely end up building out multiple email campaigns, each one designed for different segments of your database. Segmenting your database will help ensure you're creating content that will be best received and that will resonate most strongly with your prospects. There are many different ways to organize and segment email lists for nurture campaigns based on the data you have in your CRM. Some examples include:
Leads who have visited a specific page on your website
Leads who made an initial inquiry to your firm
Leads who have downloaded a content offer on your website but haven't had a sales call
Leads who have an identified marketing persona
That last one is important. Marketing personas, or client avatars, are fictional representations of your ideal customers and help guide all of the content you create, whether it is an email campaign, social media post, or blog topic. Client avatars will set you up for success in your marketing and sales efforts, as you'll understand how to communicate in a way that will resonate with prospects and prompt them to take action based on their needs, wants, and goals. Defining your client avatars is important when designing a nurture campaign and will allow you to provide the most relevant, tailored email messages that have the highest chance of success.
Mapping Out Your Content
Once you've determined who will receive your nurture campaign, the next step is determining what they'll receive. I've found creating a high-level outline to be most helpful with this step. Write out the topic of each email and then outline a few pieces of content that will support that topic when it comes time to actually write each email. You don't need to create brand new content for your lead nurturing emails—I'm a big advocate for repurposing content. What blog posts have resonated with contacts in the past? What pages on your website are most popular? Dig into the data to help guide the content of your nurture emails.
Each email needs a goal—what is the ultimate action you want a prospect to take? This is known as a call-to-action or CTA. CTA's guide your prospects throughout the nurture campaign. There are many different types of CTAs you can use based on which particular action you want recipients to take. Some common CTAs prompt prospects to download a content offering on your website, schedule an introductory call with you, follow you on social media, or register for a webinar. As a general rule of thumb, the CTA should be a large button within your email versus a simple link. This will draw the reader's eyes to the CTA and make them more likely to click.
Below is an example of how you can map out and outline your content and topics:
| | | | | | |
| --- | --- | --- | --- | --- | --- |
| Campaign | Email 1 | Email 2 | Email 3 | Email 4 | Email 5 |
| Topic of Email | What is the topic of the email? | | | | |
| Supporting Content | What content will you tie in? | | | | |
| CTA | What will the CTA be? | | | | |
Creating the Content
Now comes the fun part (at least for those who enjoy writing)— actual content creation. If writing isn't something you enjoy or feel you're particularly good at, you can hire outside marketing help with this piece. Otherwise, it's time to put pencil to paper (or rather, fingers to keyboard). All you need is the outline you created in the step above. You don't need to write these emails in order and it may actually be helpful to write bits and pieces of each email and then connect the dots after the fact. Do whatever works for you. This part can take a bit of time, so don't rush through it. Make sure you're using the right tone and voice throughout and that these emails align with your brand. You want the tone of your emails to match the audience the campaign is designed for. There are moments to be funny and there are moments to be informational. You know your audience best and it's important the tone of your emails matches the audience it was intended for.
Nurture emails shouldn't be too long. Keep them short, easy to digest, and relevant. You want recipients to actually read the content, not just skim the first sentence and move on. As you see fit, you can incorporate bullets, as well as bold, underline, or italicize keywords. This can help break the content up a bit and make it more readable.
As you're writing, you may discover that some of the content you mapped out no longer fits or that the order of your emails should be different than you originally thought. Make those changes as you see fit. The outline is just a guide. Once you have the content written and fully fleshed out, you can decide if the email sequence and order make sense. You may find that a topic fits better earlier or later in the campaign. Continue to refine the emails and content until it feels right and be sure to review each email multiple times to ensure that the content, spelling, and grammar is correct. I'd recommend sending the emails over to a few trustworthy colleagues, friends, or family members for an additional set of eyes and feedback.
Once you have the email content finalized, it's time to dive into the nitty gritty details. First, create a subject line for each email. This is one of the most important parts of an email because it truly can be the difference between someone opening an email or sending it straight to the trash. Your goal is to stand out and stop the scroll as someone's purging their email for the day. It can be helpful to write down a few iterations of a subject line; then choose the one that "clicks." Adding personalization to subject lines can help increase open rates; when email recipients see their name, they instantly become more attentive to your email and the message you are sending.
Also consider the timing of your emails. Do you want to send the emails in your campaign every five days, or seven, or ten? You do not want to bombard prospects' inboxes with three emails all in the same week. I recommend starting with at least a 7-day delay between emails and then adjusting from there if necessary as you begin to monitor your campaign metrics. Depending on how you segment your lists, one group may have a longer delay than another.
Monitoring and Refining Your Campaign
With your emails finalized, you're ready to officially turn your campaign on. As mentioned earlier, nurture campaigns are meant to be automated. Mailchimp, HubSpot, and ActiveCampaign are just a few automation platforms worth consideration. Nurture campaigns are not a "set it and forget it" marketing activity. To be successful, you'll need to monitor your campaign and refine accordingly. Track the data so you know exactly what is working and what is not. Are your CTA's successful? Are recipients opening your emails? Which emails are the most popular? Which emails aren't? Do you need more emails in a campaign, or fewer? Give your email campaign time to perform and be patient with the data but continue to stay plugged in and don't be afraid to make adjustments as necessary. The whole purpose of an email campaign is to push prospects to take action and continue down through their buying journey. If that's not happening, it's time to make some changes.
Always remember that you are a resource to your prospects and clients. Nurture campaigns help you foster better relationships with your audience by providing helpful, valuable, and relevant information that will showcase your expertise and value, which they're sure to remember when it comes time to make a buying decision.
---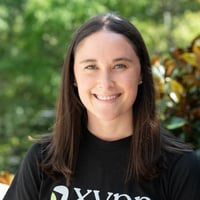 About the Author
Lindsey Harrington is known as the Network Navigator at XYPN, helping prospective members learn more about membership and what it takes to join our growing community. She is passionate about sharing the tools and resources the community has to offer to help individuals start, run, and grow their own fee-only financial planning practices.