Four Emails You Should Have in Your Email Marketing Plan as an Advisor
How many times a day do you check your email? Our guess is quite a few—and you're not alone. Even with the ongoing introduction of new platforms and technology, email remains one of the most common and trusted forms of communication, providing you with a consistent and reliable method to engage with and educate prospects.
Need more convincing? Over the years, how many times have you heard that the social media algorithm is changing? If you're paying attention, it comes up a lot, and It's hard to keep up with best practices when social media platforms are continually changing the ways that new posts are shared and ranked on feeds. Email marketing, on the other hand, takes the guesswork out of the equation—emails are bound to end up in subscribers' inboxes, and in the order in which they are received. Email communication ensures that you send the right message at the right time, helping your firm generate leads, educate prospects, and eventually, close clients. That's not too shabby of an ROI.
There's a lot to love about email marketing, but one of the most important keys to success is that you're sending valuable emails—emails that subscribers actually want to receive and read. In this blog, we'll dive into four emails that are worth having in any email marketing communication plan.
Welcome Email
A welcome email is the first email a subscriber receives after subscribing to your email communications. This email not only confirms that recipients are subscribed to receive updates from you, but it also provides a dedicated way to welcome them and introduce them to your firm and background. Talk about a great way to make a first impression! When subscribers fill out a form to join your email list, at the minimum, collect their first name, last name, and email address. This will give you the opportunity to use personalization within your email communications, so you can greet subscribers by using their first names. Personalization makes your email communications feel a lot more welcoming!
So, what should your welcome email entail? Since this is all about making a strong first impression, your welcome email is a great place to establish trust right from the start by sharing your story. How did you get to where you are? Why do you do what you do? How do you help clients achieve their goals? Tell readers exactly how you can help and give them a heads-up on what type of content they can expect in their inbox from you moving forward.
This email is also a great place to let readers know how they can continue to connect with you moving forward. Share your email address, phone number, meeting scheduler link, and links to your active social media channels.
Lastly, to increase email deliverability moving forward, include a note in this email that encourages subscribers to add your email address to their email address book. Behind the scenes, this simple action allows your email to become "whitelisted," so you can always reach the subscriber's inbox moving forward. What does whitelisted mean? When a recipient adds your email address to their address book, it essentially adds your email to their approved senders list and informs their email client (Gmail, Microsoft Outlook) that you are a safe sender. In short, it keeps your emails out of their spam or junk folder—a BIG win!
Next time you subscribe to receive updates from a company, see if your inbox is greeted with a welcome email. What information do they share? What's their story? This is a great way to build an inspiration file for your own welcome email. Moving forward, a welcome email can then kick off a series of additional emails, also known as a nurture campaign. Let's dive into that next.
Nurture Campaign
Nurture campaigns, also sometimes referred to as drip campaigns, are a series of emails that help guide a prospect further down your marketing and sales funnel by providing valuable information about your services while increasing your brand awareness. Email nurture campaigns are designed to be automated so an email series is sent when a contact takes a specific action on your website, such as joining your email list, downloading a content offer, or scheduling a call. These nurture campaigns help you provide valuable information and establish trust with prospects so when it comes time for them to choose an advisor, they have all the information they need at their fingertips to make an informed decision. It also keeps your brand top of mind as they continue their research.
Nurture campaign creation can take a while, so give yourself time to work through all of the pieces. Start with at least three emails in your nurture series, and then you can continue to build on additional emails as you dig into open rates, click-through rates, and what's resonating among subscribers.
Email Newsletters
An email newsletter is exactly what it sounds like! This is a regular newsletter that you send to your subscriber list, sharing valuable and relevant updates and information. Email newsletters can be sent on a weekly, bi-monthly, or monthly basis. Best practice is to avoid sending them quarterly, as the time between sends is too long, and readers may forget who you are, leading them to be more likely to unsubscribe. Essentially, send your email newsletters as often as you can share value.
The great thing about newsletters is that it's an opportunity to let your brand voice and personality shine. While you have full creative control over all of your emails, an email newsletter is the perfect place to have a bit more fun. Newsletters are a great place to share important industry updates, push your recent blog, announce firm updates, introduce team members, or just free-write. You can incorporate polls or video into your newsletter to keep things fresh, fun, and interactive. At the end of the day, financial planning is all about creating and building relationships, and bringing a human touch to your newsletter will allow you to do just that.
Make sure your newsletter includes some type of call-to-action (CTA), whether that's encouraging readers to schedule an introductory meeting with you, download an ebook from your website, or subscribe to your blog. You want your newsletter to be used as a tool to bring prospects further down the marketing funnel.
Thankfully, your email service provider (ESP) of choice should have a newsletter template or two that you can use, so you don't need to reinvent the wheel or start from scratch. If you need additional inspiration, look at the email newsletters you receive or check out a site like Really Good Emails.
Re-engagement Emails
When a subscriber doesn't become a customer and stops opening your emails and engaging with your content, it's time to dig in and find out what's going on. Is the subscriber just MIA, or are they gone for good? A re-engagement email serves a dual purpose in ensuring you're spending time in front of the right prospects and keeping your email lists clean and up to date.
It's inevitable that some subscribers will lose interest and stop engaging with your emails—this is normal—but it's important that you keep your send list up-to-date and remove subscribers when they go dark and stop engaging. Why? If you have a greater percentage of uninterested subscribers, this can lead to a greater risk of damaging your sender reputation and eventually hurting your deliverability rates. The worst-case scenario that you don't want is for recipients to get fed up with your emails and end up marking them as spam. Lucky for you, some email software providers automatically keep a list of unengaged prospects and trigger a re-engagement email when certain criteria are met. For example, when using Hubspot as an ESP, they classify an unengaged prospect as someone who has:
Never opened a marketing email from you and hasn't opened the last 11 emails you've sent them.
Previously opened a marketing email from you but hasn't opened the last 16 emails you've sent them.
You can use your ESPs recommendations for an unengaged prospect or set your own parameters, whether a subscriber hasn't opened the past ten emails or visited your website in over six months. A re-engagement email is one last effort to win a prospect back. This email should be short and sweet, asking the reader if they're still interested in hearing from you, why they should continue to stay subscribed to your communications, and a prominent CTA that recipients can click to stay subscribed. This CTA can include language such as "Update preferences," or "Keep me in the loop."
Now, what are you waiting for? It's time to hit the ground running for the 2nd half of 2021 and get these emails implemented into your email marketing strategy sooner rather than later. Your subscribers will thank you for the valuable content you're sure to share and your relationship with them will only get stronger.
---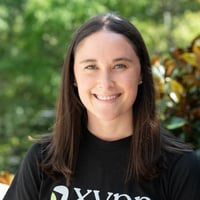 About the Author
After getting her start as a Network Navigator on Team XYPN, Lindsey White now manages all things email in her aptly titled role of Email Marketing Manager. She is (almost) as passionate about subject lines and open rates as she is about growing the movement; lucky for her, she gets to focus on all of these things here at XYPN, where she crafts bragworthy emails like it's her job—because it is.