You're looking for a job in financial planning, and let's face it: it can be a tough search. Career paths for financial advisors are limited.
But there is good news. As more financial planning firms try new ways of doing things and more advisors open their own practices, opportunities and options increase for those new to the industry. If you're searching for your first position, here's how you can get your foot in the door so you can start your career.
Finding a Job in Financial Planning After Graduation
If you're a student, you now have more opportunities to get on the right career track as early as possible with the rise of financial planning degree programs at various universities. You can take action before you even graduate to set yourself up for success later on down the road.
The first big step to finding a job in financial planning for students? Internships. Seek out internships from a variety of financial planning firms, and try to work with as many firms as possible. From wirehouses to fee-only RIAs, you'll not only gain valuable work experience but you'll also learn more about what you want from your career.
Trying out different internships allows you to get a better understanding of what kinds of firms are out there. You can learn about what type of business you want to be in after graduation and who you want to work with.
Of course, working with various firms also expands your opportunities to make valuable connections. Even if the firm (or firms) you intern with in school can't hire you when you graduate, they know other financial advisors and planning firms they can connect you with or refer you to.
And when you do your internships, the CFP Board awards 1 month of work experience for every 1 hour of internship course credit. That gives you a nice jump start on the work experience requirement needed to earn your CFP® certification.
How New Financial Planners Can Get Started
There are still plenty of opportunities and options for getting your first job in financial planning even if you're not a student or didn't go through a degree program specifically for planning.
XY Planning Nework co-founder Michael Kitces advises getting started with CFP® certification if you haven't secured that already. Your next step: get a job.
Don't spend too much time trying to find that perfect position from the start, as it's kind of like trying to hit a home run your the first time at the bat - trying to swing harder for the fences may increase the odds you hit it out of the park, but it also increases the odds you strike out entirely," Kitces explains. "And you may not even realize exactly what direction you want to take your financial planning career until you've been doing it for a few years, and really find what you enjoy."
Here's how you can get a job in financial planning.
Where to Look Online to Find Open Positions
There are a number of robust job boards that you can search when looking for your first position.
The NAPFA Career Corner allows you to post your resume and check out firms that are hiring. Keep in mind that NAPFA resources cover fee-only firms.
If you're looking for something different and more expansive, FPA also has a job board. It's more broad with many different types of open positions posted.
In addition, the CFP Board recently created their own job board where firms looking to make a hire can connect with those who are qualified to sit for the CFP exam or already have the designation.
Finally, be sure to check out a resource from TD Ameritrade called the RIA Next Gen Career Exchange. You don't need to end up with their organization to use this job board! It has a good mix of firms and like the other boards, you can post your resume as well as see available jobs.
If you don't want to endlessly scroll through the job boards, you can also turn to a recruiter to help you get your career started. The go-to expert organization in this area is New Planner Recruiting, founded by Michael Kitces and Caleb Brown.
New Planner Recruiting puts new financial planners through a process to better understand your skills, personality, knowledge and more. Then, you're matched with a firm who's hiring. This service is free for job seekers.
The organization also has its own job board and serves as an excellent starting point for those looking for positions -- many of the job postings found on NAPFA and FPA job boards are New Planner Recruiting jobs.
Do Some Old-Fashioned Networking
Simply getting out and talking to people can lead to amazing opportunities when you're looking for your first job in this industry. Don't hesitate to attend meetups and events to network with current financial advisors with established firms.
You have three main options -- you can head to:
Local events
Regional events
National events
Both NAPFA and FPA have local chapter meetings. FPA may have multiple chapters in one city, depending on the size of their membership there. You can reach out directly to these organizations to find the chapters in your area. Then join and attend a meeting and talk with other advisors.
You can also attend regional symposiums. These bring together financial planners from a wider area, and provide another great opportunity to meet and network with potentially valuable connections.
Finally, consider attending a national conference. Again, both FPA and NAPFA hold national conferences -- and now XY Planning Network offers one as well! #XYPN15 is a unique event that offers something a little different than any other financial planning conference.
These large events mean a chance to meet lots of advisors, learn what they do, and understand more about what makes them different.
And remember, in-person networking is extremely important because a big percentage of jobs available are never posted online. Larger firms may also simply create positions for financial planners they like and feel are talented with valuable knowledge and skills to bring to the table.
Just because a firm isn't not hiring doesn't mean they won't hire you.
Stand Out from the Crowd
Of course, you're not the only new financial planner looking for their first job in the industry out there. There is competition, which only means you need to take action to get in front of advisors that are hiring (or know someone who is).
If you go to a local chapter meeting, contact who is in charge before the event. Politely ask if you could have about 30 seconds before the meeting begins to address the attendees. Use this time to talk about who you are and what you do -- explain that you're looking for a position and would love to learn more about potential opportunities to add value to a firm.
And once you do start making connections, remember to always follow up with those advisors. Even an advisor not currently hiring can prove a valuable individual to know and develop a relationship with: advisors know other advisors, and they talk!
If you're ready for your first job in financial planning, prepare yourself ahead of time whether you're a student or a new planner. Then check out the job boards online or consider working with an organization that can connect you with hiring firms. And don't forget to make a plan for attending events, meetings, and conferences to do some in-person networking!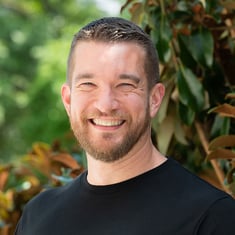 About the Author
Alan Moore is the CEO and Co-Founder of XY Planning Network—a support ecosystem dedicated to helping fee-for-service advisors start, run, and grow their own financial planning firms and serve the clients they want. His favorite part about his job is dreaming about possibilities for what's next, knowing his stellar team will either tell him no or Get Sh*t Done to make it happen.