Starting your own firm is tough. You second guess if you've made the right move to strike out on your own, wonder if the stress and hustle is worth it, and feel unsure of whether or not you're cut out to be an entrepreneur.
It's okay to feel like you're flailing -- because we've all been there. Acknowledge the discomfort and worry and fear. And then remember that the successful planners you might look up right now to likely felt the same way you do at some point in their career.
Other people may make running a financial planning firm look easy. But as Jon Acuff said, you can't "compare your middle to someone else's end." Even the most successful planners and business owners dealt with some version of the struggles you face today.
That being said, we wanted to share tips on how to deal with failure in your first year of running a financial planning practice. It's tough to stay motivated, but definitely possible to push through to build a great practice.
Here's how.
Find a Support System
When starting your own business, it's important to find support and network with other people who have gone through similar experiences. A professional association is a great way to start networking, find mentors and study groups, and potentially connect with prospective clients.
Joining an organization like XYPN, NAPFA, or FPA gives you access to education, both formally and within a group knowledge base. You can meet and learn from financial planners who have previously (and successfully) launched their own firms and advisors who are in the process. The support and guidance you can find here is invaluable.
You can discover what works for others, share your own approach, and find a way that works for you.
In addition, professional groups can help boost your visibility with potential prospects. Many feature search engines to direct consumers to advisors and their firms.
But you don't necessarily need to make a big committment to get all the benefits of a membership organization. There are countless resources available for new business owners through XY Planning Network, even if you're not an official member. These include sub-communities like the VIP group for #XYPNRadio podcast listeners.
Financial planning is a helping profession, whether it's helping clients or helping each other out. The relationships you build now can also pay off in the long run.
By connecting with planners in other niches, you can even refer clients to each other if a prospect sends you an inquiry, but isn't a great fit for your practice. If you have to say no to a prospect, it's great to have a planner that would be a good fit to send them to.
Pitch Yourself
Marketing is an extremely important but often overlooked aspect of business. Have you spent time spreading the word about your firm?
Think about how you can leverage your website, blog, social media presence, and more to share about yourself and what you do. Look for ways to expand your brand and message beyond financial planning.
And don't forget to look at not only consumer-facing outlets in order to market yourself -- but industry-facing ones, too. Connecting with other advisors through social media and online communities can benefit you through new opportunities and client referrals.
Remember that you're not limited to online-only communication. Network with advisors in your area. Perhaps they can refer prospects that aren't a good fit for them, which benefits everyone involved: the other firm doesn't have to flat-out turn down a prospect, you get leads, and the potential client isn't left on their own.
If you focus on spending time networking and relationship building with other planners, and serving your clients well, the referrals will start to come.
Marketing yourself, both online and off, is an important step in getting prospects in the door.
Look for the Right Leads
To really be successful and find the best prospects for your firm, focus on finding people who are looking for a financial advisor, rather than convincing someone to hire a financial advisor. In approaching prospects this way, you're already 90% of the way to landing clients.
Instead of having to explain what a financial planner does, and then selling them on why you are that adviser, if they're seeking you out, the prospect should already have an idea of what a planner does and how it can help their business. This also helps drastically cut down on the marketing time you'll spend educating prospects.
How to Deal with Failure
In order to be successful, it will take work every single day. Whether you're transitioning over from a different career or plan to be full time right away, dedication to your business is paramount for success.
If you're struggling to make ends meet, either personally or for the business, consider side hustles to help increase your income. Side income means you'll be able to cut down on the need to pull an income for your business, meaning you can invest back in the firm.
These gigs can be as traditional as waiting tables on nights and weekends, or as industry-related as giving talks to area groups or consulting with other businesses.
If you don't have the time on your hands to take on a side hustle, there are ways to leverage your fee structure to better serve you. To be sure you're bringing in enough revenue, charge an upfront fee for plan development in addition to a monthly retainer. As your practice builds, you'll have those upfront fees as well as the monthly fees that will help backfill your business to be sure there's enough revenue coming in for the business to be viable.
Some months might feel more lean than others, and hourly consultation work or one-time planning projects can help you through those months. Closing the gap with side hustle income will help relieve some of the financial stress in starting your business.
These are just a few ways to help weather the struggles when launching your business in the first year. Everyone deals with challenges -- and sometimes, flat-out failure. But know that you're not alone, and you're not the only one experiencing this.
Get through it with supportive communities, focused attention on generating more leads, and creative ways to fill the income gap as you work to create a sustainable, successful financial planning firm.
---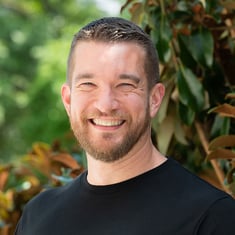 About the Author
Alan Moore is the CEO and Co-Founder of XY Planning Network—a support ecosystem dedicated to helping fee-for-service advisors start, run, and grow their own financial planning firms and serve the clients they want. His favorite part about his job is dreaming about possibilities for what's next, knowing his stellar team will either tell him no or Get Sh*t Done to make it happen.