Do you have a study group? Also known as a mastermind group, this is a collection of your peers who you can work with to solve problems, find answers to questions, and bounce ideas off of. The goal is to organize a group of professionals who can support you in the growth of your career and personal development.
Mastermind Groups for Financial Advisors
There are a lot of different options for starting and structuring mastermind groups, and a lot of questions around why and how to start one of your own. We wanted to take the opportunity to showcase some existing groups and discuss how they form, how many members they have, how they meet, and more.
This will provide you with a template to work with if you're a financial advisor ready to create your own mastermind, and give you some ideas on how to get started.
FP Hackers
There are four members: Alan Moore, co-founder of XY Planning Network, Mary Beth Storjohann of Workable Wealth, Eric Roberge of Beyond Your Hammock, and Sophia Bera of Gen Y Planning.
All members of this group started their own financial planning firms that work virtually with next-generation clients. They each have location-dependent practices (although Alan did recently sell Serenity Financial Consulting to focus more time on XYPN), and all four time zones are represented in the group.
FP Hackers meets weekly for 60 minutes, using Google Hangouts. The group starts by sharing three wins from the last week or since the last time we met. And they also share one major loss, one problem they want to solve, and one potential opportunity they want to focus on.
About once a year, the group schedules an in-person meetup (outside of any industry conferences). The purpose of these get-togethers is to really go in depth on one specific topic. Each member brings a problem to the table that they want to solve and work through during the meetup.
Cracker Jacks
XYPN also spoke with other groups outside of our co-founder's own to get the inside scoop of how they operate. John Bohnsack of Briaud Financial Advisors is with the Cracker Jacks study group, which includes five other members.
The common thread between them all? They're financial planners with similar firms, who are also all fathers of young children. They meet the second Friday of each month via Google Hangouts, and schedule meetings three months in advance.
The groups blocks off an hour -- but meetings usually run to an hour and fifteen minutes to an hour and a half. John says when the group got started, they talked with another financial planner who had experience in creating and running a mastermind to get insight on how to develop their own. They also set clear expectations about what they wanted to do and accomplish.
John and his mastermind group also set a commitment to meet in person one time each year. He believes getting everyone together can take the group to another level, to the benefit of all the members.
Empire Study Group
Friend of the Network Derek Lawson, CFP and Ph.D. student at Kansas State, is part of the Empire Study Group. Their mastermind includes six people: four financial practitioners, one person who develops technology for financial planners, and one academic.
They meet approximately once a month, and sometimes more often if needed. They aim to schedule meetings on the second Monday of every month, and make plans to meet at conferences when they can. Typical meetings last for an hour and a half, and follow a set structure.
The group starts with a check-in from all members, which takes about a half hour of the meeting. Then the meeting's topic is introduced and explained for about 15 minutes, followed by a conversation about how the ideas discussed can be implemented to benefit all the mastermind group's members.
The group creates an agenda and every meeting is "sponsored" by someone different. For example, a member presents three or four different topics the week prior to the meeting and as a group, the mastermind votes on those topics. The topic with the most votes is what they'll have a conversation around at the next meeting. As the academic in the group, Derek says he tries to provide academic articles that his fellow group members may not know about but are relevant to what they want to do and accomplish.
Derek says if you're looking to start or join a mastermind group, it's important to know what you want to get out of it. "Really have a mission and drive and an end goal around that," he suggests. He also pointed out that your group should be diverse in terms of age, gender, and perhaps even career stage.
Moth and Rust
Patrick McGinty is also part of Briaud Financial Advisors and works with John of the Cracker Jacks study group. But Patrick has his own mastermind, named Moth and Rust. It includes a tight-knit group of fellow planners: Wes Lyons and two XYPN members, Ben Wacek of Wacek Financial Planning and Brandon Marcott of Edify Financial Planning.
Patrick explains that the group is tied together on life stage. "We've all got young kids so we're all whining about the crazy stuff that goes on with kids. Which makes for a great group dynamic," he says.
Another big part of their group is their mutual faith, which brought them all together (and provided the inspiration behind the unique group name). The group shares common values and collectively wants to figure out how they can make faith a big part of the financial planning practices.
Like the other masterminds, Moth and Rust structures their meetings. They schedule an hour and a half meeting every month. They use Google Hangouts and also integrated Slack for additional communication between meetings. Each member takes turns leading the session and setting the agenda.
They start meetings by sharing "highs and lows" -- they talk about biggest successes and also discuss things that "we're just kinda bummed out about," Patrick explains. Then that meeting's leader will get focused on that sessions topic, they'll have a conversation around it, and wrap up at the end of the scheduled time.
Patrick's biggest piece of advice for financial advisors wanting their own mastermind group? Find someone who has some experience in launching and running these study groups so they can share their experiences and past mistakes. Patrick believes this will help you start out on the right note and set up your group's mission statement to set a purposeful direction for the entire group.
Start Your Own Mastermind Group
Ready to put together your own group after reviewing these case studies? Use these additional tips from Kali Hawlk, XYPN's Director of Sharing the Movement, to help you get started:
Identify about three other people that are doing similar-but-not-exactly-the-same thing you are (i.e., financial planners with independent RIAs, but with various niches). Keeping it to 4 people total in the mastermind group helps maintain cohesiveness and makes it easier to schedule meetings consistently because there are less competing schedules.
Choose people who are all at similar-but-not-the-same points of progress with their goals. This helps ensure everyone understands each other and can relate to problems and successes -- but you're different enough so that you can each offer unique perspectives and solutions.
Consider using this format to help you get started: everyone starts by sharing a win or something they accomplished, then someone is in the "hotseat." That person comes with a specific thing they want to talk about, and the group focuses on that. Close with everyone sharing what they'll be working on or what they hope to accomplish by the next meeting.
Once you identify about three people, just reach out and let them know you're putting together a mastermind group and thought they'd be a great addition, and ask if they'd be interested in joining!
---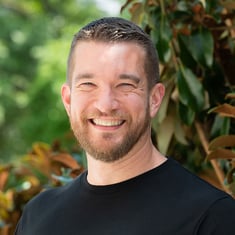 About the Author
Alan Moore is the CEO and Co-Founder of XY Planning Network—a support ecosystem dedicated to helping fee-for-service advisors start, run, and grow their own financial planning firms and serve the clients they want. His favorite part about his job is dreaming about possibilities for what's next, knowing his stellar team will either tell him no or Get Sh*t Done to make it happen.