Be Courageous, Be Bold, Be Dangerous: Advice from Andre Novaes
Andre Novaes, CFP®, believes we are not here by chance. "We must assume the risk of being co-creators of our best version and have the courage to guide others through the same path," he says, addressing his fellow planners, "since we are equipped with the most complete body of knowledge to intentionally change people's lives."
Novaes is the founder of LifeFP, or Life "Finanças Pessoais" (translation: Personal Finances), which aims to transform the lives of 1 million Brazilians.
One might think that his journey into financial planning started by chance. In 1997, he spent a year in the United States as part of a Rotary student exchange program and was placed with a host family. By chance or not, his host family forever changed the course of his life; he lived with a financial planner. Back in Brazil, he says, "99% of the population never, ever heard about financial planning!"
When his year was up, he returned to Brazil and attended business school before launching a one-man firm. "I had no one to talk to and I believe that this helped me because I needed to develop everything from the ground with no bias," he recalls.
Three years later, in 2007, he launched LifeFP. Today, he leads a booming company with over 50 financial planners with his sights set on growing the team to 100 planners by December of 2019. "Since day one we are a retainer company," says Novaes, "We do not manage our client's money. We teach them how to better relate with other agents in the marketplace."
Novaes attributes his success to "not being afraid to enter the arena of profound and broad conversations about life and money with my clients." He's proud that he never avoided complex situations with clients. "If needed, I ask my client for some time to better digest and prepare myself for the counseling," he says. "I challenge myself, my brain and my knowledge to really care about my client's situation."
Novaes will present a keynote presentation at XYPN LIVE 2017 in August of 2017 for "everyone who desires to establish a fun, productive and inspiring life as a financial planner not directly related to investments, performance, or markets." His presentation, Scaling Up, is described as "the (un)planned story of the biggest life financial planning company in a market that never heard about that before." Novaes promises to take the audience on a journey through his inspiring true story, sharing "how we did it and why you could try to do the same."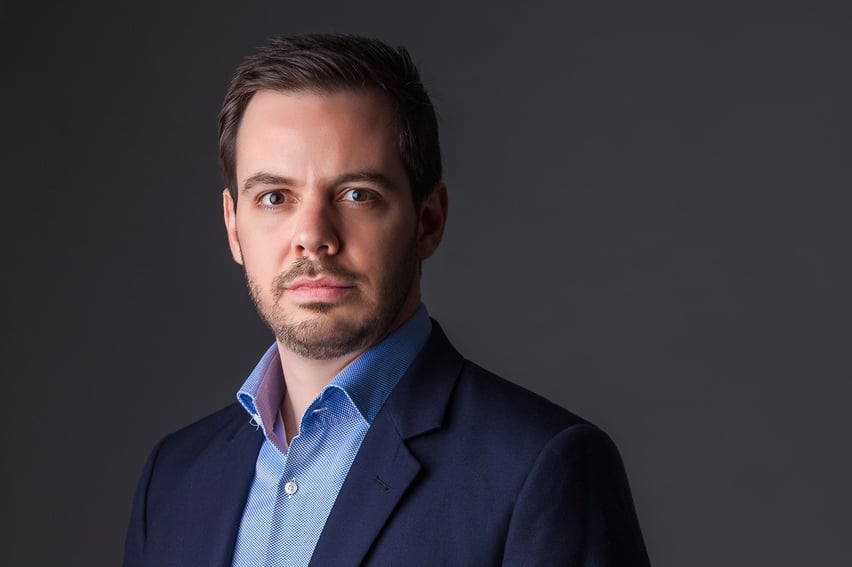 "Be courageous, be bold, be dangerous and always care about the other. It's never about you! It's always about the best version of the people we serve." -Andre Novaes
For the last couple of years, Novaes has focused much of his time on developing as a leader and visionary, describing the task as his greatest challenge. "My main focus is to keep growing...while maintaining our soul and values," he says, "We are a 'people-first' business and my challenge is to lead and amplify an environment where people can become their best versions by doing the same to others."
His efforts are paying off. Last year, his team launched a successful digital platform, LIFE Academy. In just over 6 months, the platform enrolled over 2,000 students in an online program for financial planning. "We want to be the pillar of what we call #aPlannedNation," he says.
Despite his ambitions, Novaes continues to personally serve clients, as does his entire management team. "We do that so management has a proper vision of how things deploy in the real world," he says, adding, "The world needs a renovated view on money and life, rescuing what's important: family, values and the legitimate pursuit of the best version that we can become."
Working with clients also helps Novaes connect with the most rewarding part of the job: hearing transformational stories. He's touched by the success stories his company has helped shape. "We are driven by 'I have a new perspective' much more them by 'my portfolio beat the market,' he says.
To get acquainted with him before XYPN LIVE 2017, listen to Andre Novaes on XYPN Radio. In his interview, Novaes talks in depth about his journey to establish Life FP and establish the financial planning landscape in Brazil. He discusses why LifeFP has dreams under management instead of assets under management. He also shares the tools he uses to build strong rapport with clients. With about 70% of his clients under the age of 35, his advice about gearing financial planning toward young families is especially relevant. Novaes also reveals how he makes the monthly retainer model work for him and his advisors, and how he gets clients to pay 5% of their income for financial planning services.
To attend Scaling Up with Andre Novaes, get your pass for XYPN LIVE 2017.
Get acquainted with Andre Novaes in Episode 87 of XYPN Radio.