Automation and Productivity: 5 Tips for Independent Financial Advisors
3 min read
April 03, 2023
Raise your hand if you've ever wondered how you can boost your productivity and become more efficient. 🙋 If it often feels as if your to-do list never ends with administrative tasks and compliance management, on top of your regular client meetings, you're not alone!
That's why we invited XYPN members Raquel Hinman, CFP®, and Michael Reynolds, CFP®, CSRIC®, AIF®, CFT-I™ to share tips and tools they use to increase productivity in their firms.
If you're interested in learning about solutions that can help you focus on the work that you love and profits your business, rather than the minutiae that keeps it running, you'll appreciate this conversation hosted by XYPN Field & Event Marketing Manager, Aimee Arnaud.
If you weren't able to join us live or watch the recording yet, this is one conversation you don't want to miss, featuring recommendations you can implement within your firm now.
Watch and learn:
#1: How to boost your productivity and where to start with automation
You know you want more time back in your day and that means it is time to begin automating and optimizing processes within your firm, but where do you start?
Raquel and Michael chat through how to use the Start, Stop, Continue technique to determine the business tasks you enjoy doing and the ones you could do without. Discover where you spend most of your time and what makes you most excited. From there, figure out what you can automate, what you can outsource, and when it may make the most sense to hire.
#2: Technology options as you launch, run, and scale your firm
It's no secret—there are a lot of technology options out there for financial advisors. You'll not only need technology to get your firm off the ground and running, but as your firm evolves and you bring on more clients, you may need to incorporate additional solutions. It's also important to understand how these technology solutions integrate with one another to make it easier to automate your processes as your practice grows.
Additionally, new tools and technology solutions are hitting the market regularly. How do you stay on top of it all and know which solution is the best fit for your business? How do you evaluate what you're using and what you should add or change? Raquel and Michael share which technology solutions they are using within their firms and how they've made changes as their firms have evolved.
#3: There's no need to reinvent the wheel
A big focus of this discussion is around keeping things simple by building out processes and automation within the tools you're already using. Many tech vendors offer support resources to help you optimize your processes and connect systems. Michael and Raquel discuss how they've built out processes using the tools that already exist. You don't need to reinvent the wheel and create everything from scratch. A lot of processes and templates already exist—use them!
#4: When to automate and when not to
Automation is a powerful tool that has many benefits but that doesn't necessarily mean automation is the answer to everything. Raquel and Michel offer recommendations about which processes should definitely be automated and which may not be the best solution. From emails to client deliverables, discover where and when automation makes the most sense for the work you're doing. Automation is also specific to what you offer and whom you serve, and what you can automate depends on these factors as well.
#5: Simple ways to begin optimizing your practice TODAY
Raquel and Michael wrap up the conversation by offering practical ways to begin automating and optimizing your processes today, sharing suggestions that will make a big difference in your firm. Remember, start small, and build from there!
These types of conversations highlight why community is the most-valued benefit of XYPN membership. With a community of nearly 1700 members, you'll find shared stories, insights, fears, problems, and solutions that elevate you and your firm in all the ways that matter most to you. Whether you're looking to launch a firm or strategizing where to take your business next, explore more on-demand events and hear directly from members of the XYPN community who understand your experience better than anyone else.
---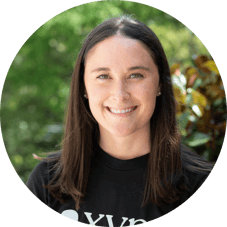 About the Author
After getting her start as a Network Navigator on Team XYPN and then joining the Marketing team as an Email Marketing Manager, Lindsey White now manages all things optimization and automation in her role as XYPN's Sales & Marketing Operations Manager. She is (almost) as passionate about creating and optimizing processes as she is about growing the movement; lucky for her, she gets to do it all here at XYPN.